Ru San's closed while burst pipe repaired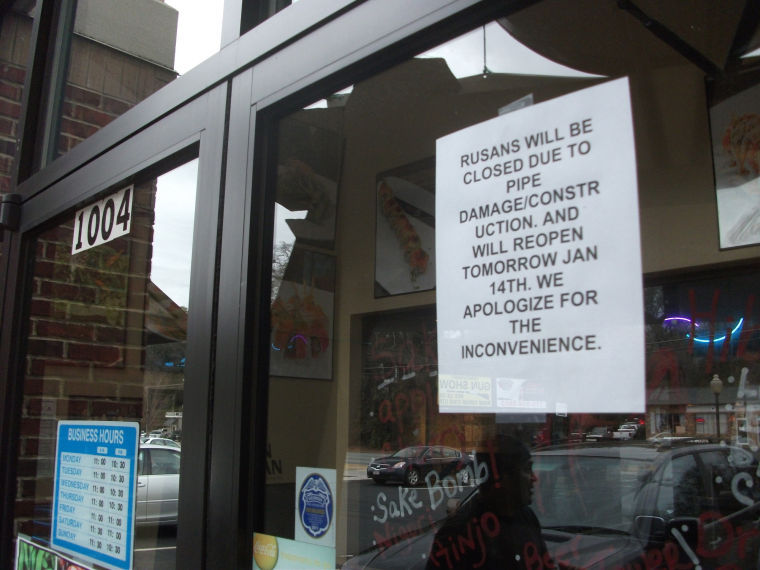 The Ru San's at 1004 North Broad Street will be closed for a time after a pipe burst and caused an amount of flooding. Workers are inside attempting to fix the damage.
Pako Juares, the general manager, hopes the restaurant will be open for dinner Monday, but it will definitely open Tuesday.