Rome store sells $325,000 lottery winner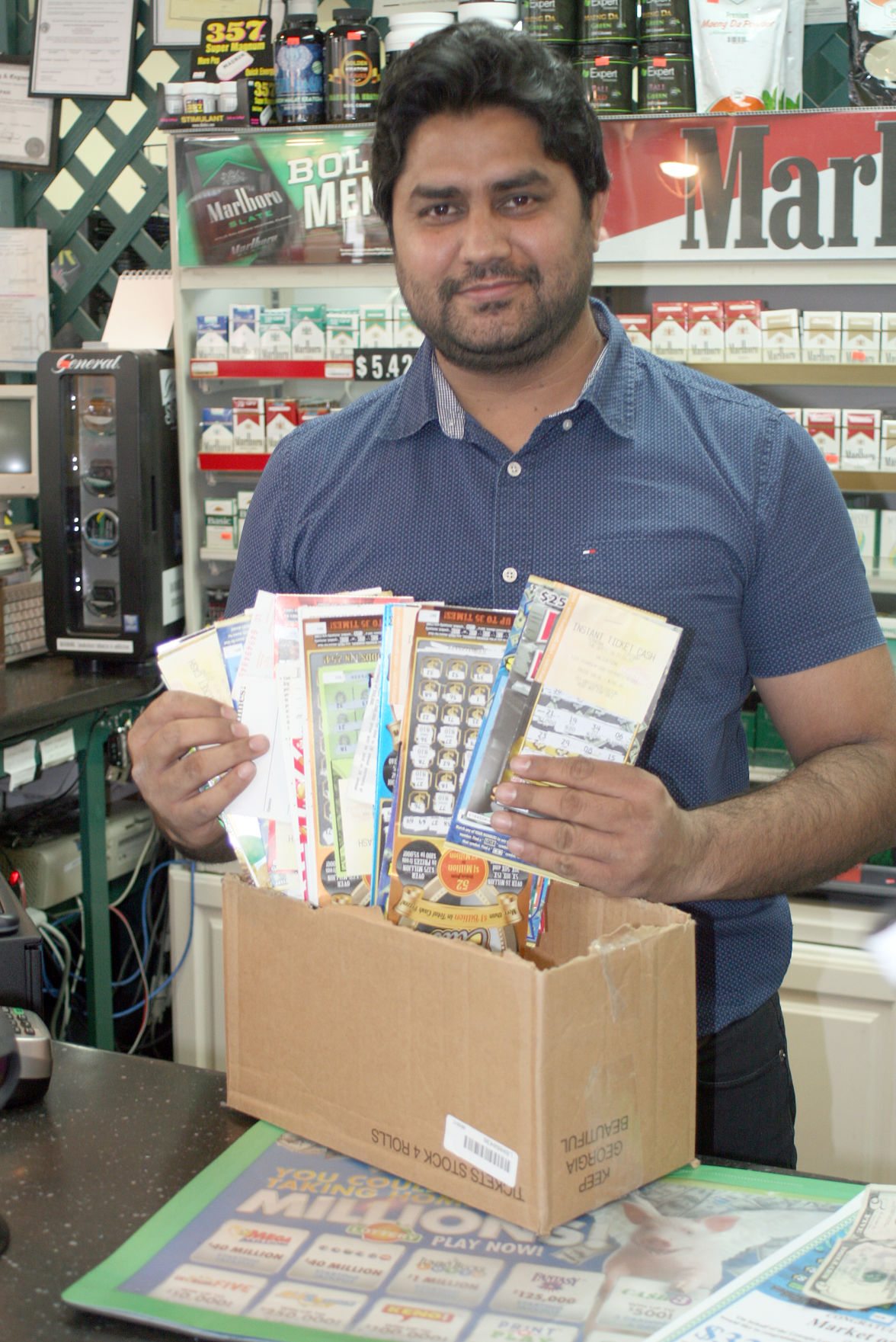 Haroon Bajwa, owner of Market on 2nd, 401 E. Second Ave., was beaming as proud as a new father Thursday. Bajwa had just gotten his certificate from the Georgia Lottery Corp. for selling a $325,000 grand prize scratch-off ticket last month.
Bajwa said he could not disclose who the winner was but said it was a regular customer and that the winning Bonanza Multiplier $5 ticket was the first that he had personally sold at his store.
This was by far the largest prize payout for a ticket bought at his store, though certainly not the first. Bajwa said he had previously sold a $50,000 Powerball ticket and a $5,000 ticket for one of the $25 scratch-offs.
  Georgia Lottery Corp. retailers receive a statutorily set 6 percent sales commission – there is no form of bonus structure for winning tickets. 
"A hundred (dollar), $500 and $1,000 tickets are pretty normal," Bajwa said. "I pay out $3,000 to $4,000 in winnings every day."
Lottery retailers are able to pay cash winners up to $600 in the store. Above the $600 threshold, they are required to go to a GLC regional office to claim their winnings. The nearest regional office is located in Dalton.