Growth in the production of goods and services by Rome and Floyd County business and industry slowed to 1.4 percent from 2016 to 2017. The annual Gross Domestic Product report indicates Rome companies pushed out $3.96 billion worth of product last year, up from $3.89 billion in 2016.
The GDP numbers for Rome and Floyd County ranked 13th among the 14 metropolitan statistical areas in Georgia, ahead of only Hinesville. It ranked 361 among the MSAs across the country.
"My observation is we've had further ramping up," said Rome Floyd Chamber President Al Hodge. "Some of the companies have quietly shared, we're up to three, maybe four that have been reinvesting and one is reinvesting and hiring."
Hodge said Rome exceeded the GDP growth the preceding two years and everything he's hearing from manufacturers is bullishness at this point.
"We're also in good discussions with companies that are looking to significantly continue to expand so the outlook is positive," Hodge said.
"That's what we're seeing every time we turn around, we're seeing 'now hiring' signs," said Chamber Economic Development Director Heather Seckman. "We just had a job fair a couple of months ago and we had 15 industries participate, all of them hiring," said Ken Wright, director of business and industry services for the chamber.
David Newby at Profile Extrusion said 2017 was a fantastic year for his company.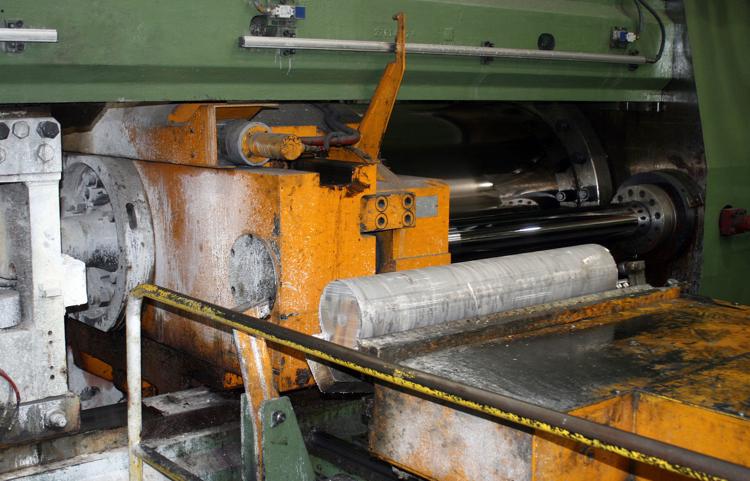 "In fact for the last three years this plant has been full," Newby said. "The capacity has been full so we can't grow at this point in time. Through efficiencies we've gotten a few more pounds (of aluminum product) out the door. Last year was better than the year before and this year is better than last through efficiencies. We turn away business, believe it or not."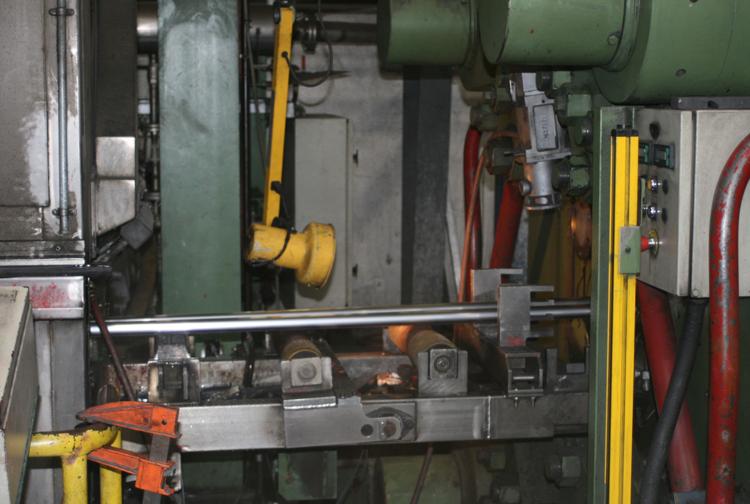 Newby said that overall the economy is improving. He said that deregulation of a lot of industry by the administration has created a more business-friendly environment, and secondly, tariffs against China imposed by the International Trade Commission seven or eight years ago have slowed the dumping of Chinese aluminum in the U.S. at below cost prices, which in turn have fueled a tremendous spurt in business for Profile.
Diane Lewis at Lewis Chemical Co. said she was intrigued by the government data because her company grew by approximately 20 percent in 2017.
"It was not as good as we had hoped," Lewis said. Lewis Chemical manufactures surfactants that are used in a lot of applications, including the oil extraction industry. "The higher the oil price the more they are willing to spend to get the oil out of the ground so that was very good for us," Lewis said. She explained that business just about "fell off the cliff" in 2014, but really started to rebound strongly midway through 2017. "It has been very good in 2018," Lewis said.
She said the company has a big advantage in that it is still relatively small.
"We have the ability to grow more than the market because we can take market share from bigger players. It can be pretty meaningful to us, but the competitors may not even notice it because they are so big," Lewis said.
Breaking down the various economic sectors, there was not a lot of movement in any particular category. Rome showed the most positive gains in education and healthcare, which was up by 0.25 percent followed by construction activity which was up 0.22 percent.
Lewis said she can believe that construction trades are doing well. "We can't find anybody to do work," Lewis said. She is a major supporter of Habitat for Humanity and said that one of the projects was delayed by about three months because they couldn't find anyone to come pour a driveway.
Retailer Paula Conaway, owners of Paula's Boutique on Broad, said she was pleased with her year-end results in 2017.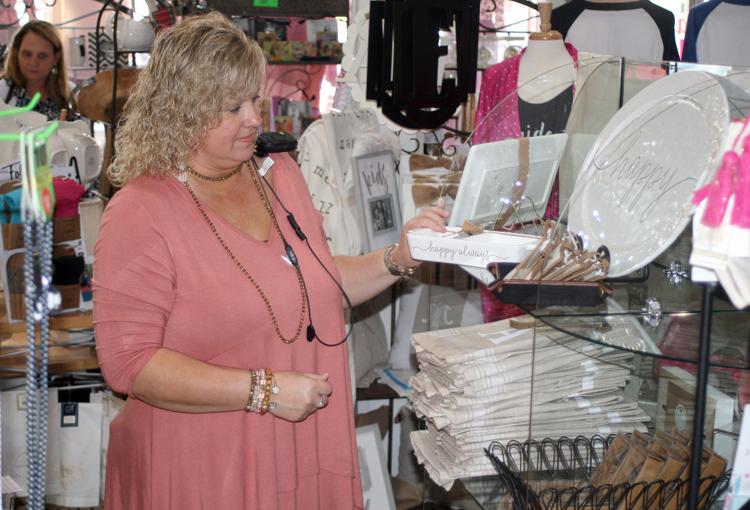 "I wasn't down and that's all that matters," Conaway said. "I feel very blessed."
The biggest losers from 2016 to 2017 were in transportation and utilities, which was down 0.67 followed by information services, down 0.36 percent. Hodge said he was particularly surprised to see the decline in the information sector.
"We have encouraged our colleges and high schools to do more in relation to information technology programming," Hodge said. "Our Future Industry's Initiative has met with prospects and others seeking data analytics, cyber-security and those types of job and knowledge skill sets that fits with the chamber's All Things Digital Initiative."
The slowdown in growth of GDP in Floyd County from 2016 to 2017 came on the heels of one of the largest growth spurts. Floyd County GDP was up 4.4 percent from 2015 to 2016 and up 3.6 percent the year before that.
Hodge is hoping that ongoing negotiations with prospective industries will yield positive results. He said the chamber is currently working with companies in the automotive sector and in food processing along with start-ups in financial technologies and broader information technology sectors.