Rome City Brewing Co. to expand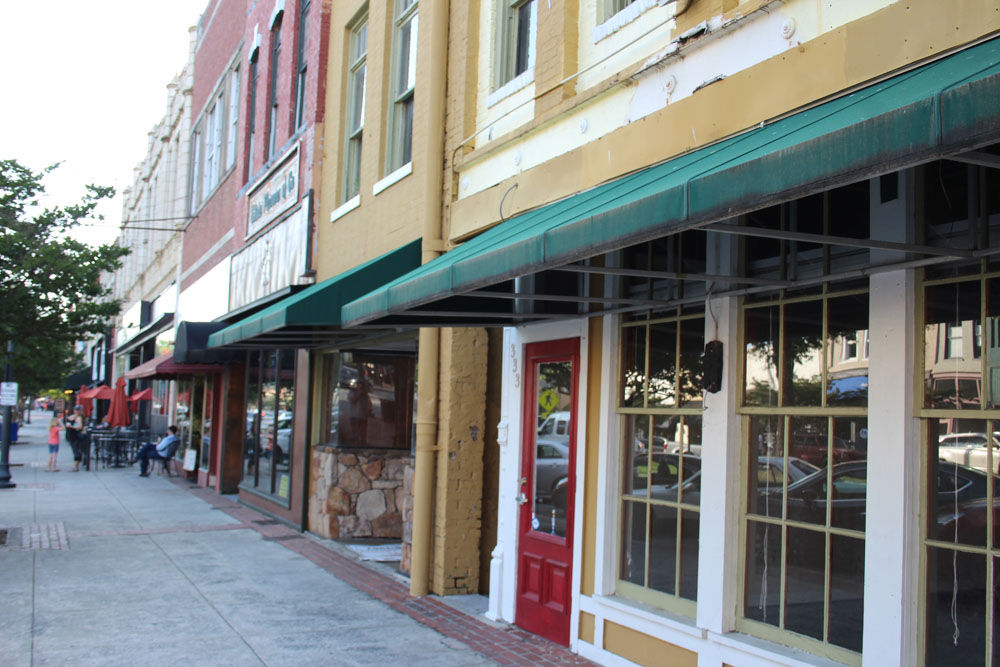 The stars have aligned for downtown Rome businessman Jay Shell and Dr. Trent Prault to expand the Rome City Brewing Company, 325 Broad St., a couple of doors down to the 333 Broad St. building. "Man I feel like I'm coming home," said Shell who operated his original restaurant and bar at 333 Broad from 2009 to 2013 before devoting all of his attention to the Brew­house Music & Grill, now known as Rome City Brewing Co., in 2013.
Shell said he and Prault started to look for other sites back in January and considered about ten locations before 333 Broad was pitched to him. "We did all the measurements and I crawled under the building to examine the slab and realized, hey, this is gonna work," Shell said. Shell purchased the building for $314,000, and expects to put another $300,000 to $400,000 into renovations and equipment.
"None of this could have been possible without the great recipes and knowledge that Trent's got," Shell said. He and Prault started putting together serious plans for the brewpub inside the Rome City Brewing Company about this time a year ago, right before Shell's other big venture, the 10th annual Rome River Jam, which, by the way is taking place tonight in Ridge Ferry Park.
The dream all along was to be able to develop a number of beers that would gain wide enough popularity to eventually distribute on a wider basis. Prault hit the mark with Short Hot Blonde Ale, Downtown Brown and several other beers. "We can't brew beer fast enough," Shell said.
The 333 Broad building will be used to develop another brew site, which Shell said would take up to three months to complete and get into production. Shell said he and Prault had to get special permission from the state to put a second location into service, but said that since it was just a couple of doors down from the existing site that the state gave its approval.
When all of the equipment is manufactured and installed, Shell and Prault will have what is called a 14-barrel system that will enable the business partners to produce enough beer to begin distributing to bars and clubs across North Georgia that Shell said have been calling frequently to ask when some of the beers were going to be available.
Shell also said he would have to go before the Historic Preservation Commission to get approval for both front and rear facade changes that will be necessary to create the look and functionality he wants for the brewery. "I think it's going to have more character than any brewery I've ever been in," Shell said.