Profile deal valued at more than $2.3 million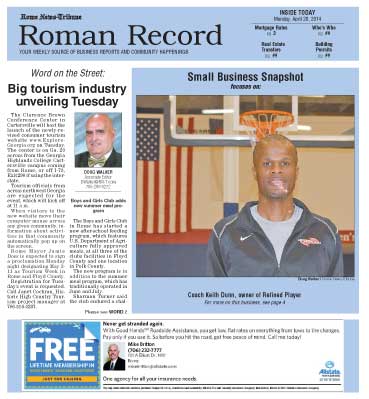 It's been a little over a week since the Rome News-Tribune reported that Profile Extrusion had changed hands and changed its name to Profile Custom Extrusion. Public records filed this past week tell us how much that deal was valued at.
The Ohio-based previous owner of the Rome metalworking company received $2,344,000 for the company from an investment group based in Texas.
That's just one of the deals which readers of the Roman Record will have an opportunity to see in Monday's edition of the weekly supplement to the paper.
Three other real estate transfers in excess of $200,000 are reported in this week's listings. Jason Franklin sold property at 149 Nelson Blvd. to Stephen Dodd Jr. for $388,000; Henry Brooks sold property at 1501 Summerville Road to Curtis Doyle for $235,000 and Joseph H. Holt sold property at 323 Billy Pyle Road to Joseph J. Costolnick for $219,000.
Real estate transfers and building permits are two of the many features that can be found in the Roman Record each Monday.
The latest home mortgage rates from each of the many lending institutions in Rome are updated on a weekly basis. Livestock prices are listed each week along with an update on marriage licenses and divorce decrees.
This week, Keith Dunn's Refined Player basketball and athletic training business is featured in the Small Business Snapshot and the Word on the Street column highlights a major tourism event coming up this week as well as a new meal program being offered by the Boys & Girls Club in Rome.