Popeyes to open Wednesday morning on Shorter Avenue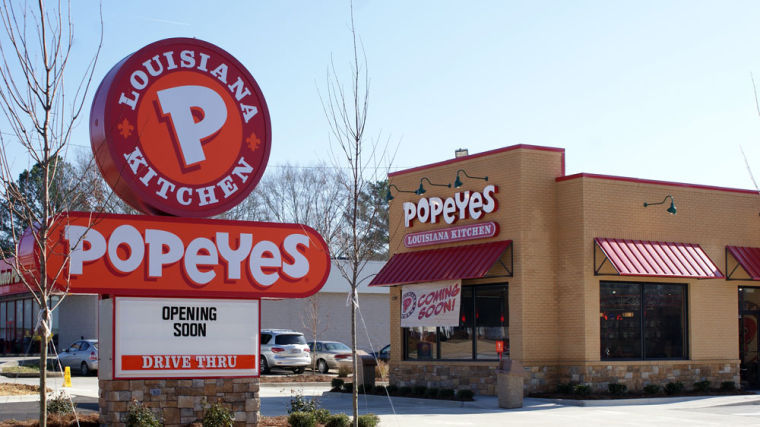 The newest menu board in Rome will be at the Popeyes restaurant, 2207 Shorter Ave., which will open Wednesday morning.
Popeyes Operations Manager Shana Gonzales said the grand opening is slated for 10:30 a.m. Business hours thereafter will be from 10 a.m. to 1 a.m. Sunday through Thursday and from 10 a.m. to 2 a.m. Friday and Saturday.
Gonzales said the new store will open with 60 employees, plus an 11-member Popeyes Elite Team of trainers who will be in Rome into the new year.
"They'll stay here for about three weeks to make sure it's in good hands, then they'll turn the store over," Gonzales said.
She said a focus on Cajun cuisine "and hospitality" are what sets the store apart from other fast-food restaurants with a heavy emphasis on fried chicken.
Chicken and shrimp po'boy sandwiches are among the Louisiana-themed favorites at Popeyes.
All of the chicken items are available in combos or as a family-meal type of deal.
Alvin Copeland Sr. opened Popeyes in 1972 in Arabi, La., as Chicken on the Run. He renamed it Popeyes, after Popeye Doyle of French Connection fame, and adopted the Cajun seasoning for his batter recipe.
America's Favorite Chicken Company, now AFC Enterprises, purchased the restaurant chain in 1992.
AFC acquired competitor Church's Chicken Co. at the same time but sold it to Atlanta-based Crescent Capital Investments — now known as Arcapita — in 2004.
Church's is also planning a restaurant on Shorter Avenue in Rome but construction has not yet started.