Plans for Shorter Avenue shopping center still moving forward, German grocer Lidl is out of the mix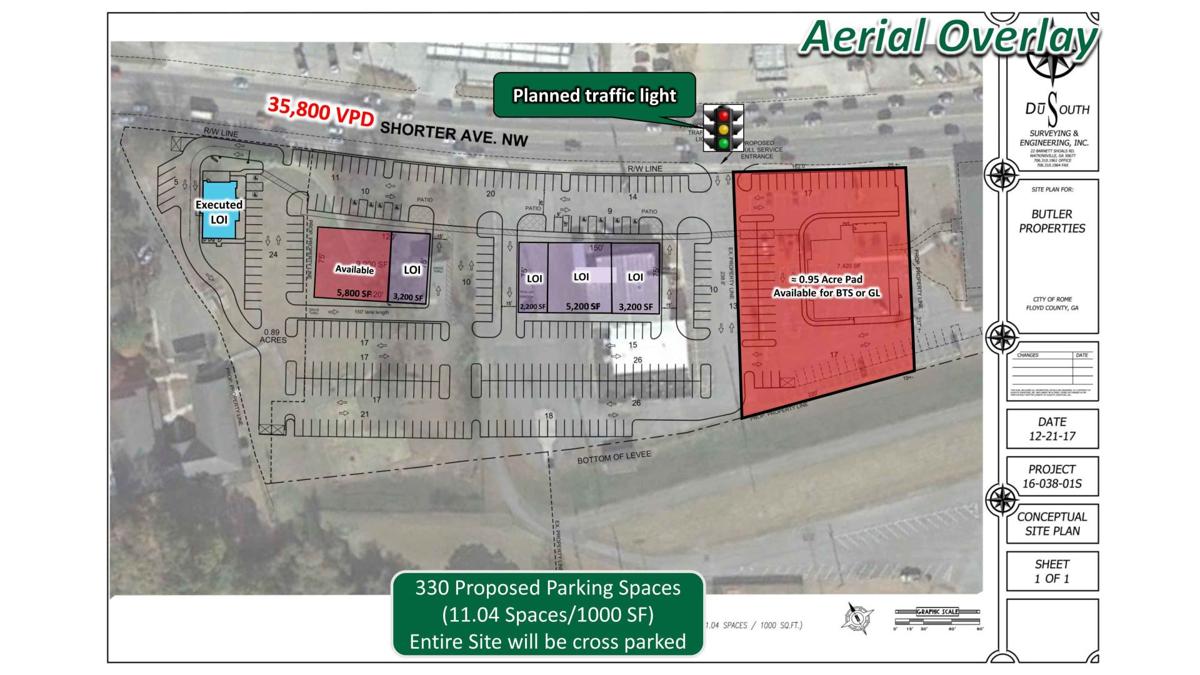 Butler Properties now has a sign up in front of the American Legion Post 5 on Shorter Avenue touting their Butler Square retail center which is still on the drawing board.
Lidl, the German grocery chain which had previously been listed as an anchor for the project. is now out of the picture.
Steve Rood, commander of the American Legion Post confirmed Monday that Butler still plans to close on the purchase of the property and the adjacent property tract owned by Shorter University sometime later this summer.
According to the Butler Properties website, the developers conceptual plan has five letters of intent to the project and two parcels still available.
Letters of intent are listed for two parcels of 3,200-square feet each, one of 5,200-square feet and another 2,200-square feet. The two tracts that are still shown as available are show as 7,420-square feet and 5,800-square feet
"It's going to be a strip center," Rood. "They are planning restaurants on either side of it. I don't know if it's fast food of what."
The latest development plan shows 330 parking spaces serving the development. Some of the parking fronts Shorter Avenue but the majority of it is located behind the retail spaces backing up to the levee.
Butler Properties is the same firm which developed the new Hardee's and Auto Zone on Turner McCall Boulevard at East First Street.