"I still feel like Broad Street has a long way to grow," said Evie McNiece, the city commission's liaison to the Downtown Development Authority.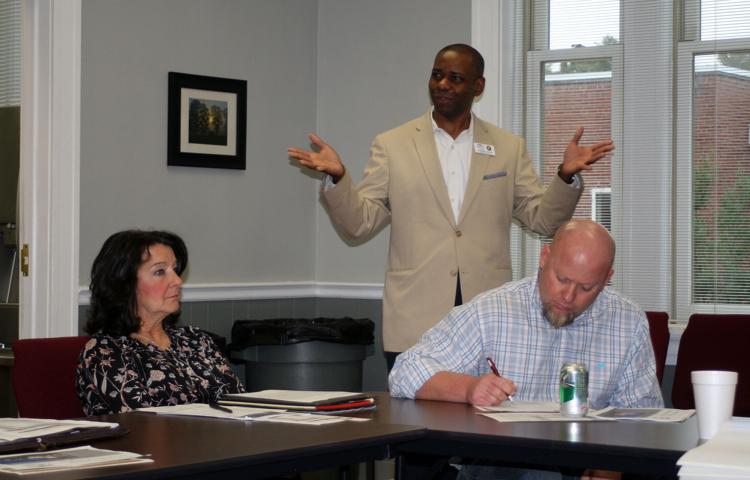 Plans for the River District were at the forefront of the DDA annual meeting this past Thursday morning. Rome/Floyd Planning Director Artagus Newell told the DDA board that zoning is a key component to putting all of the necessary tools in place for promoting economic development in the River District
Planning office associate Brice Wood explained why the planning office and some key leaders are seeking to have much of the new district rezone for Urban-Mixed-Use status as opposed to Central Business Commercial (C-B-C), which is how the Broad Street district is zoned.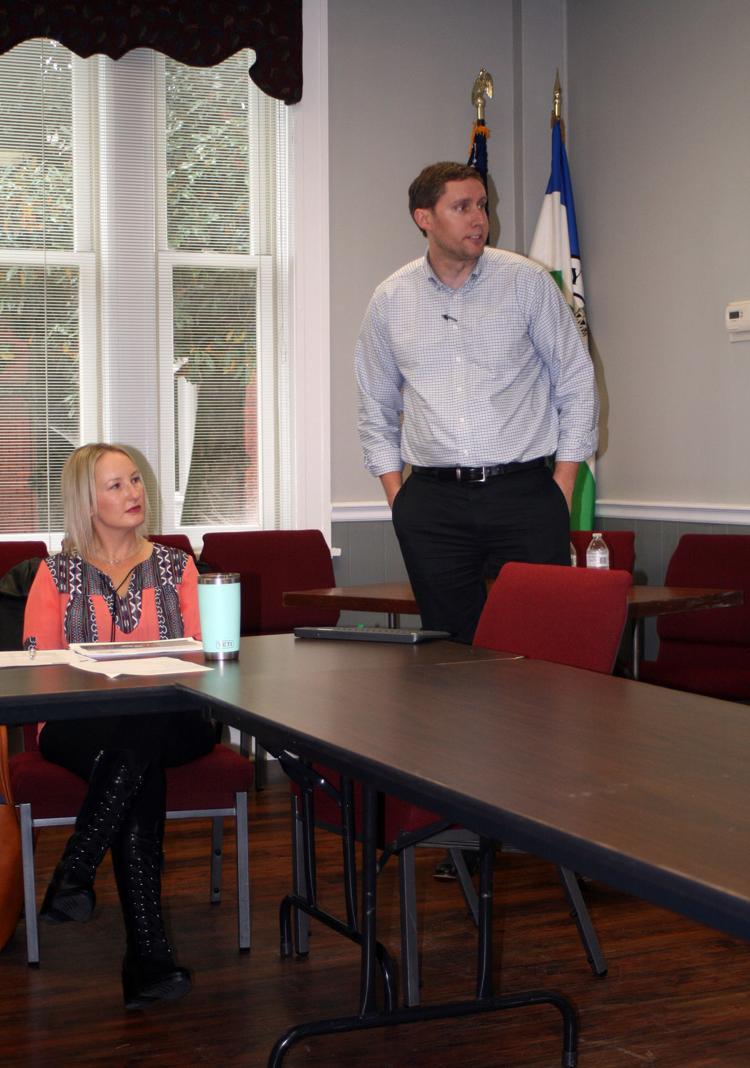 "It's my understanding that in the past there was some feeling that they wanted to rezone the area so to move certain people out, but there is no intent whatsoever to force people out," Wood said.
"U-M-U is what we're promoting as an option," Wood said. Much of the River District is currently zoned C-C, Community Commercial, or O-I, Office and Institutional.
"If you can do it on Broad Street, you can do it in U-M-U," Wood said.
The U-M-U zone has a lot of advantages over the C-B-C. For one, a building can be constructed up to 100 feet tall, as opposed to the maximum height of 75 feet in the C-B-C. Another major advantage is that there are no lot size requirements. U-M-U provides for relative high density residential, commercial and office or institutional uses in a pedestrian friendly environment.
U-M-U zones also do not specify any kind of setback requirements from either major streets or side streets. Both O-I and C-C, which are currently in place in the River District, do have setback requirements. Similarly, off-street parking is not required for any non-residential use in a U-M-U district. Off-street parking is not required for developments for three or fewer dwelling units but does require 1.25 spaces for every unit above three.
Planning Director Newell said that consultants from Nelson-Nygaard have been assisting the city with the development of plans for the River District, with a special focus on enhanced transportation with emphasis on connectivity to other commercial and parks in the broader downtown core.
One of the first changes being considered is a new traffic signal at the intersection of Second Avenue and West Fifth Street, at the gate through the levee. Newell said that since Second Avenue is part of Ga. 101, a light would require approval from the Georgia Department of Transportation. Newell said other early suggestions for redevelopment of the River District include multi-story buildings that promote a mix of uses.
"Possibly having ground floor retail with residential on top," Newell said.
Rome businessman Wayne Robinson is still working with city officials on a plan for a mixed use residential and retail development on a two-acre tract owned by the city adjacent to the new Courtyard by Marriott on West Third Street.
"You have an area that should be developed in a fairly dense manner. Of course a lot of it is going to be market driven," Newell said. "We're not looking to do a mass razing of properties or structures."
He said a lot of mixed use would promote the liveliness of an area with activity throughout the day as opposed to just 9-5.
"This is a long-term plan," DDA Director Amanda Carter reminded the board.
Downtown Parking Manager Becky Smyth told the Board that Phase One of a comprehensive new parking plan would start to be implemented after the first of the year. License plate reader technology will be used for enforcement of the existing two-hour parking limit downtown. The two-hour parking would be enforced from 8 a.m. to 8 p.m.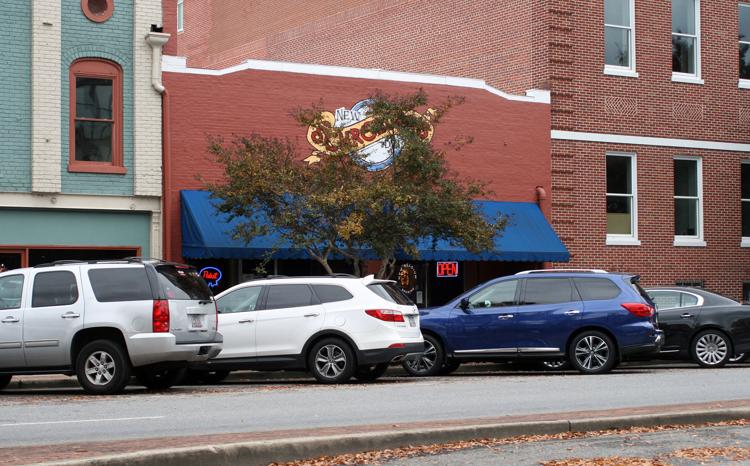 Smyth said a vehicle in the current city fleet will be outfitted with the hardware to read license plates and collect the data related supply analytics, turnover and off-street inventory that a lot of residents have called for during the debate over major changes to the parking program over the course of the past 18 months.
Smyth said Phase One improvements also called for enhanced signage directing people to off-street parking, which has been accomplished. Lighting has been improved in the parking decks and a new deck sweeper is now in place to help keep the decks cleaners.
Design committee chairwoman Megan Watters told the board that some updates are in the works for some of the wayfinding signs in the downtown district. She said some of the information is on some of the signs may well be outdated.
Changes to the parking violation fee schedule are expected to be acted on by the Rome City Commission Tuesday night. A first offense receives a warning notice, second offenses for overtime parking will be $15, a third offense will cost $35, a fourth offense $50 and a fifth offense $100. All subsequent citations for overtime parking will cost $200.
Smyth also said plans are in the works to put in new pay to parking kiosks at the entrance to the Third Avenue and Sixth Avenue parking decks.
"I know everyone wants those gates at the Third Avenue deck gone, eliminated, that barrier taken out," Smyth said. "We are working to do that very, very, very soon. It will still be paid parking in that deck."
Once the license plate reader technology is put into use, Smyth said she envisions getting at least six months of hard data before discussing any additional changes to the parking program which has focused on a possible conversion to paid parking for the premium spaces along Broad Street with free parking in the decks.