Outdoor patio planned at The Columns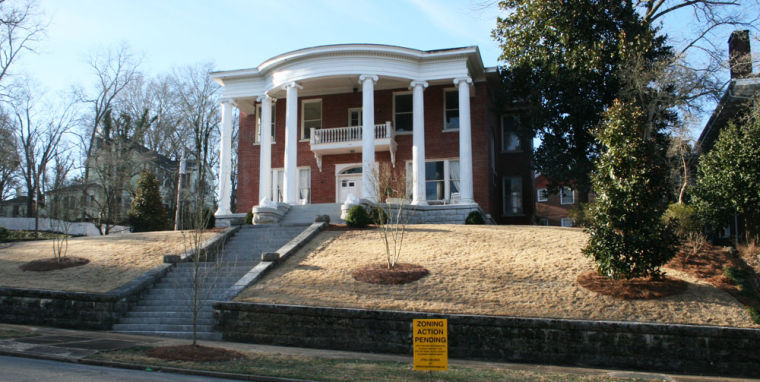 The owners of The Columns, an historic house at 206 E. Fourth Ave., are asking the Historic Preservation Commission to allow a variance for the construction of a patio on the property.
"The patio will be located on the side of the home, and the neighbors are very supportive of the project," said Wes Walraven, who owns the home along with Brian Moore. It sits in the Between the Rivers historic district.
The home was built in 1910 and has served as a residence for many prominent citizens of Rome, including Mayor T.W. Lipscomb and two of Rome's leading families, the May and Sulzbacher families. It most recently was used as an apartment building.
"We are restoring the home back to a single-family residence as it was before the 1960s," Walraven said. "Renovations will begin Feb. 1, and they will be completed in about 8 or 9 months."
According to Kevin Howard, associate planner for the Historic Preservation Commission, a hearing is scheduled Wednesday to decide if the patio plans fit with the historic guidelines for the district.
Walraven and Moore also are awaiting approval to begin renovation of the exterior woodwork and windows. The original glass front door will be reinstalled.
Ciara Coleman, a senior at Model High School, is a Rome News-Tribune intern.