Mohawk to invest $85 million in Rome, Dalton plants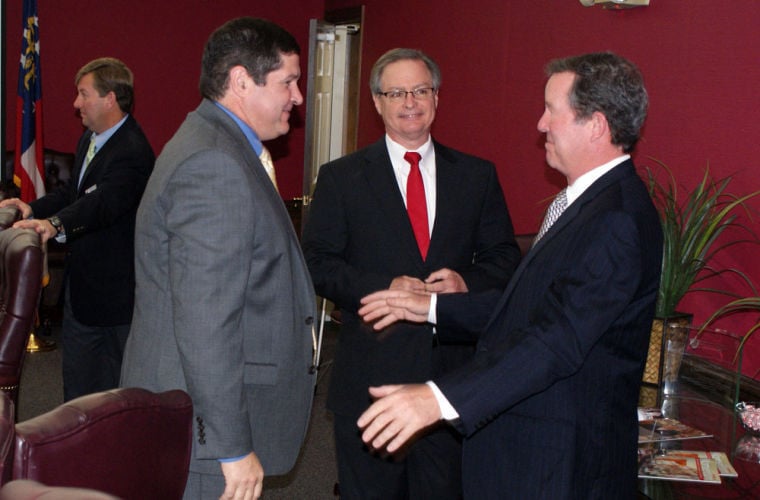 Mohawk Industries will reinvest $31 million at a former yarn spinning plant at 420 Lavender Drive, retaining more than 230 jobs and possibly paving the way for future growth of its workforce in Rome.
The Rome-Floyd Development Authority approved a bond resolution for the deal during a meeting Wednesday.
Mohawk will also convert another yarn spinning facility in Dalton, creating 420 jobs in Whitfield County. The investment in Whitfield County is expected to total $54 million.
Mohawk Deputy General Counsel Joe Foye said the upgrading of Lavender Drive plant will include conversion to BCF twisting and heat-setting technology.
"BCF is a type of yarn, what we use to make manufactured carpet with," Foye said. "It's made from recycled bottles. We are the largest user of recycled bottles in the world."
The bottles are recycled at a Mohawk facility in Summerville. The yarn is then spun in a number of locations, including Rome.
"The market likes the idea of having recycled (material). It's great for the economy, its great for the environment and we can use this in a very economical fashion," Foye said.
Georgia has been very supportive of Mohawk and offered a variety of job credits to help invest in its workforce, he added.
"There will be some retraining that will go on," he said. "Some of the same employees who are today doing our spinning plant operations will now be doing this BCF heat-setting process, so there are some different skill sets that are applied there."
Mohawk will use the Georgia Quick Start program to train its current and new employees, and the hiring process is planned to begin mid-2014.
The company also will get a tax abatement in Floyd County, where it plans to spend the $31 million over the next three years.
Development Authority Attorney Andy Davis said Mohawk would get a payment in lieu of taxes deal spread over approximately seven years.
The three-phase PILOT agreement treats each year's investment as a separate action worth a 5-year tax abatement. In each case, the company will get a 100-percent abatement the first year, 75 percent in the second year, 50 percent in Years 3 and 4, and 25 percent for the fifth year.
The Rome and Dalton investments, coupled with the recent expansion in Summerville, retains or creates 1,000 jobs in Northwest Georgia, according to Joe Yarbrough, Mohawks' senior vice president of advanced manufacturing engineering.
"We are grateful to our local, regional and state partners for their support of these expansions and for sharing our commitment to build a brighter future for Northwest Georgia," Yarbrough said in a statement issued by Gov. Nathan Deal's office.