Massachusetts firm acquires old Mohawk warehouse on Burlington Drive for $16.7 million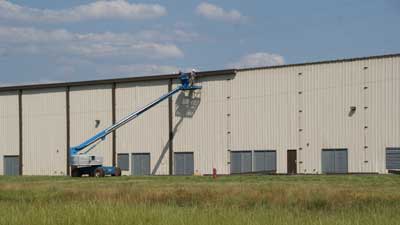 It's a Merry Christmas for investors at Ashley Capital, the New York-based real estate investment firm whose affiliate, Ashley Shannon LLC, just sold the old Mohawk warehouse and 35 acres of property in Shannon for $16.7 million.
Ashley paid $5,538,400 for the property in April of 2012.
STAG Industrial Inc., which has operations in 34 states, is an industrial operating company which typically zeroes in on single-tenant, previously leased properties.
The former Mohawk property at Ga. 53 and Burlington Road has two tenants.
Ohio Logistics, a firm brought to Rome by Ball Container Corp., occupies a little less than half of the warehouse space. Rome-based Big Time Products took over the rest of the space earlier this year.
Heather Seckman, economic development director at the Greater Rome Chamber of Commerce, said Ashley did some work on the old building to attract its tenants, including the installation of a new roof.
"I have no idea how much that was but, typically for a building of that size, it probably would have been a $1.5 million to $2 million roof," she said. "The building was in really good shape to begin with, except for the roof."
Harry Pierce, owner of Big Time Products, said that he has been in contact with STAG Industrial representatives by telephone on several occasions.
"They wanted to make sure they had stable clients before they bought it." Pierce said.
STAG also owns warehouse-type properties in Atlanta, Conyers, Dallas, Smyrna, LaGrange and Statham. The Shannon facility, at 568,516 square feet, is the largest of the firm's investments in Georgia.