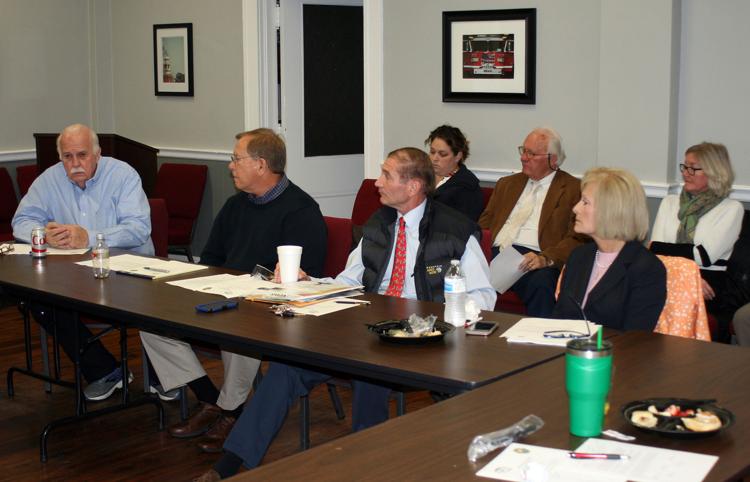 Mayor Jamie Doss told city commissioners Monday night that the decision could be the most important one the commission would make this year.
"We're talking about the future of Rome and Floyd County," Doss said. "Whatever we do we need to make sure we do it right."
Commissioner Wendy Davis questioned Doss, asking if this was the most important decision the panel would make, why make a presentation to the full commission during caucus then ask for a vote less than an hour later.
"I think this ultimately could be the most important decision we make in a generation," Davis said.
Commissioner Craig McDaniel said he believes the current model, having the Chamber of Commerce lead the job recruitment, may be outdated.
"We heard this from a former Georgia Municipal Association director," McDaniel said. He said the Chamber executive board had approved the plan even before it was brought before either the city or county commissions.
Davis said she had a list of about 40 questions regarding the proposed change, Commissioner Bill Irmscher asked specifically about funding.
"Who pays for this new authority? Is the money split 50-50?" he asked.
McDaniel said money that goes to the Chamber now would go to the new authority.
"Do you have a budget?" Irmscher asked.
"Not specifically," was the response from City Manager Sammy Rich. The manager said the Chamber and both commissions need to act now because all three are in the budget season.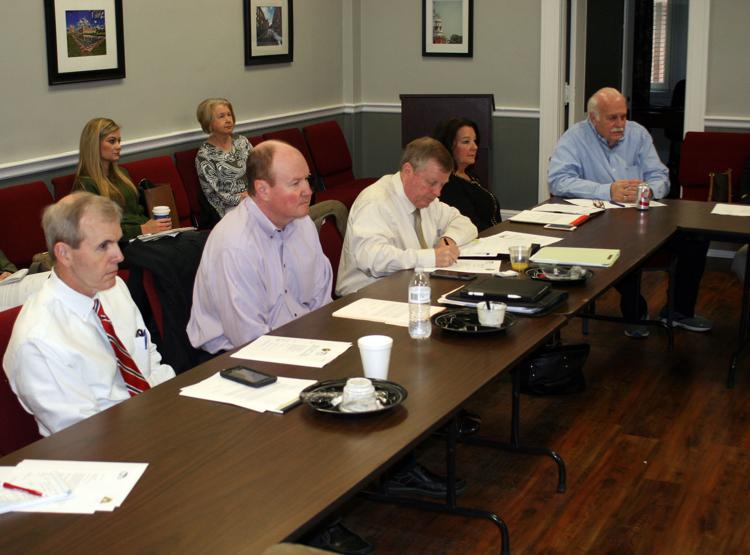 Commissioner Sundai Stevenson wanted to know what happens to the other two development authorities, the Development Authority of Floyd County and the Rome-Floyd County Development Authority. McDaniel explained they would not be impacted at all. He said he has always had an issue with the Rome-Floyd County Development Authority in that the Chamber board chairman is always the chairman of that panel.
"There have been years where you had somebody that really understood economic development and there are other years where that person has not had a clue," McDaniel said. "I think this is the right thing to do."
McDaniel, who has been involved in industrial recruitment since his days as president of Georgia Northwestern Technical College, said the fact the Chamber executive committee voted unanimously to support the plan "speaks volumes about their understanding that we have an opportunity to do something different and probably do something better."
A letter from Chamber Chairman Pete McDonald, who is McDaniel's successor at GNTC, said:
"The new entity will be created in a timely manner within the next few months and the marketing function will be transferred from the Chamber in a cooperative and effective manner."
"I think all we're asking for is a little more information," said Commissioner Milton Slack.
"I don't know that we're going to have all the answers in two weeks or four weeks," Rich said. "What you're voting on is a concept."
The City Commission did not vote on the issue last week. Mayor Jamie Doss left the door open for a vote at a special called meeting or at the Nov. 26 meeting.
Both Doss and Chamber Economic Development Director Heather Seckman indicated during the past week that "the devil is in the details" as it relates to what will happen in the future.
Floyd County Commission Chair Rhonda Wallace said leadership has had many discussions in recent years about the potential for change.
"We're all willing to see what we can do to make it better. That's the whole goal — to be better," Wallace said. Doss said that with the pending retirement of Chamber President Al Hodge, "Now is a good time to look at all of our options." Hodge will be retiring in April.
The Floyd County Commission approved a motion to make the change on a 5-0 vote when they met last Tuesday night.
"I look forward to hearing more answers and I'm going to continue doing what I do which is economic development, the recruitment of new companies and support of our existing industry," Seckman said. "We've had two very successful visits in the past week."
Some of the questions leaders will look for answers include what happens to the Chamber 20/20 plan and Partners in Prosperity program. Both the city and county have been investors in the Partners in Prosperity program for 20 years, along with Southeastern Mills, State Mutual Insurance, Georgia Power, International Paper, OTR Wheel Engineering, Parker FiberNet and Pirelli. Rome has contributed $30,000 to the program for the past several years, while Floyd County has contributed $25,000 for the PiP program. Those funds are above the regular Chamber membership dues.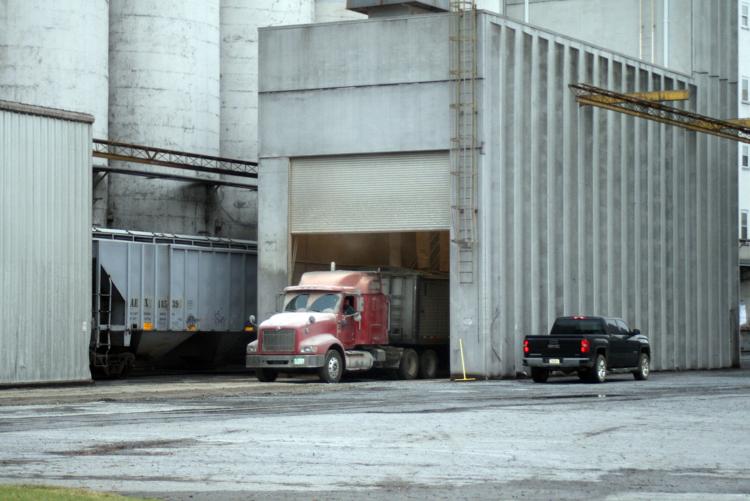 The private sector partners, aside from the city and county, have pledged to contribute $402,275 annually to the program through 2019. Add the city and county contributions and the Partners in Prosperity program alone generates over $450,000 dollars a year for the jobs recruitment effort.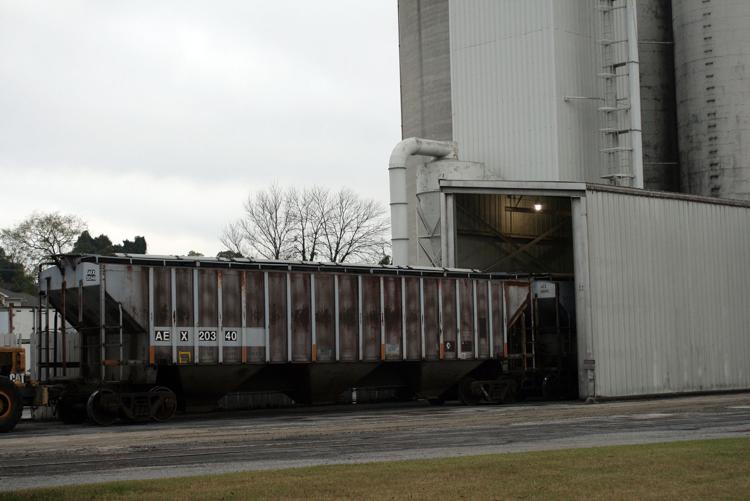 The funds that have been contributed by those firms have paid the freight for industrial recruiting ventures to Canada, Japan and Germany in recent years. Seckman said that Hodge has pretty much been designated as the primary international recruiter, while she has focused largely on domestic trips to meet with prospects and site selection consultants.
County Manager Jamie McCord explained the county ante'd up another $71,000 for economic development and another $37,950 for the Greater Rome Existing Industries Association, bringing the county's total contribution, excluding base membership fees, to $133,950. Rich said Rome has been paying in an additional $38,500 for economic development, bringing its total, aside from membership fees, to $68,500.
McDonald made it clear, via e-mail, that both the city and county are committed to continuing support for the Chamber, and that the Partners in Prosperity program as it currently exists, will expire at the end of 2019.
Elaine Abercrombie of Greene's Jewelers, who will become chair of the Chamber board in January, said she fully anticipates that Partners in Prosperity will be renewed for another five-year term before the end of 2019, however there may be some tweaks to ways the funds are used.
Asked if any of those future funds might support a recruitment effort outside of the Chamber, Abercrombie said that was a "river we haven't crossed yet.
"It's hard to speculate about something that hasn't come into existence yet," Abercrombie said.
Andy Davis, the attorney for the Rome-Floyd County Development Authority, said he could not see any reason why a new development authority could not sponsor a program similar to PiP to help finance special industrial recruiting trips.
Abercrombie said she doesn't expect a shift of industrial recruitment efforts away from the Chamber to have a significant impact on the search for a successor to Hodge.
"We're still going to be doing economic development," Abercrombie said. "There are a lot of other opportunities for large employers that are not industrial. There are a lot of opportunities for things other than industry, so our efforts won't decrease whatsoever."
That raises another question. Could there be two privately backed programs, or will what the city and county are willing to put into the new recruitment model be sufficient to both pay the salary of a professional industrial recruiter and finance travel needs that may be necessitated to land a major employer?
If the city and county completely shifted all funds earmarked for economic development away from the Chamber, they'd still be close to $250,000 a year short of what is going to the Chamber this year.