Local farmers to get drought aid for 2012 losses via new farm bill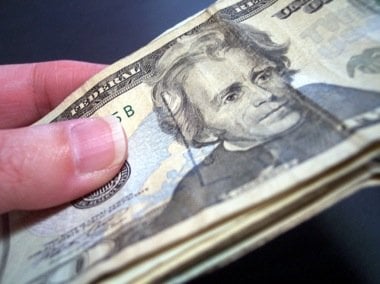 Agribusinesses across the country have been functioning without a federal Farm Bill for more than two years, but now that Congress has finally gotten new legislation passed, farmers and ranchers can sign up for drought assistance under the Livestock Forage Program.
The LFP provides financial assistance to eligible producers who sustained financial setbacks as a result of drought conditions since the previous farm legislation ended in 2011. Farmers across the region may be eligible for aid retroactively to Jan. 1, 2012.
"The losses are already proven," said Todd Hice, with the Floyd/Polk office of the U.S. Department of Agriculture Farm Service Agency.
Floyd County has been determined to be eligible for LFP assistance from July 24, 2012, to Sept. 17, 2012, while Polk County farmers' eligibility period runs from July 24, 2012, though Oct. 31, 2012.
"If you had livestock on these dates, you are probably eligible," Hice said.
Farmers and ranchers must be able to prove that they owned, cash-leased or contracted as a producer of eligible livestock during the two months prior to the beginning date of the designated drought period.
They'll have to provide numbers of livestock and the amount of acreage being grazed to determine the amount of assistance they receive.
Eligibility is based on commercially produced beef cattle, dairy cows, buffalo and beefalo in excess of 500 pounds, and goats, poultry, sheep, swine and several other species.
Farmers must submit their application to the USDA Rome Service Center, 1401 Dean Ave., Suite 1, Rome, Ga. 30161 no later than Jan. 15, 2015.