Kemp retires as NW Ga United Community Bank CEO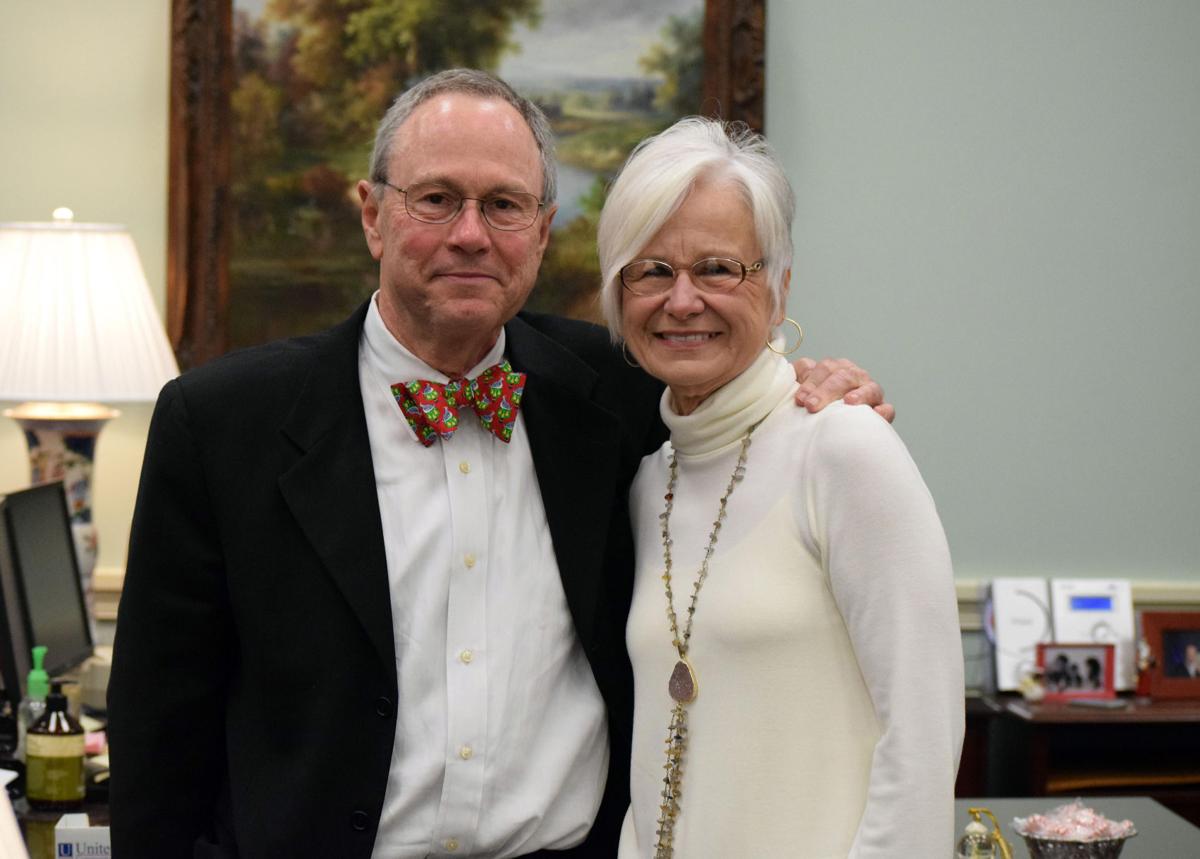 Steve Kemp may have retired as CEO with United Community Banks in Northwest Georgia, but he won't be a stranger around the main office on Second Avenue.
"Steve is going to continue to serve on our board," said David Johnson, Kemp's longtime friend and successor as CEO of the seven UCBI units in Floyd, Bartow and Chattooga counties. "He'll continue to be involved in the bank and I wouldn't be surprised if he wasn't available to go out and make calls with us occasionally. He's just not going to have to show up every day."
Kemp started a 45-year banking career in 1972 with Rome Bank and Trust, then bounced around the Rome banking community with stops at the old National City Bank (now Wells Fargo) the old First Rome Bank (now Regions) before landing with First Floyd which is now United Community Bank. He served there through his retirement at the end of December.
"The merry-go-round doesn't stop, you've just got to figure out when to get off, and I think I left on time," Kemp said.
The longtime local bank executive said he does remember a time that could be called the good old days when banking was a very personal business.
"Someone could call me on the weekend and say they were going to buy a car, or a house for that matter," Kemp said. "And I'd say go ahead and make the deal then come by and see me."
Tech changes
"By far I think the biggest change is the impact of the government and regulations — and the piece that I'm just now beginning to witness — which is the technology piece that has accelerated the pace of change," Kemp said.
Kemp said now so much of banking is technology based.
"The millennials don't really care to know somebody at the bank. (They say) I can go online and find a bank in Louisville, Kentucky, that can do the same thing at a better rate than you. That concerns me a lot."
Some of that concern is based on the growing dependence on technology.
"I was the least likely to use some of these tools," Kemp said. "I think the bad guys probably work twice as hard as we are to break the system."
Kemp looks forward to spending a lot more time with his seven grandchildren.
"If we can ever get some decent weather where I can get out, I think I'm going to enjoy this," he said
For the time being, he's enjoying the Brumby rocker his wife Ellen gave him as a retirement gift.