July unemployment creeps up in Floyd County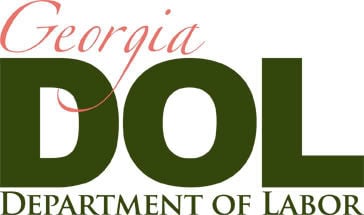 Unemployment in Floyd County rose eight-tenths of a point from June to July, creeping back over 6 percent for the first time since January. The July rate landed at 6.3 percent, up from 5.5 percent in June.
The data for counties across Northwest Georgia produced a mixed bag of ups and downs. Bartow and Polk counties also reported increases from June to July, Whitfield and Gordon counties held steady while Catoosa, Chattooga and Walker counties also had small declines in the local jobs rate.
None of the nearby counties had as sharp a change in numbers as the eight-tenths of a point increase reported in Floyd County. If there was a silver lining to the report, Floyd's July jobless rate was down from the 6.9 percent rate reported in July a year ago.
Rome Floyd Chamber President Al Hodge opted to focus on the significant rise in the number of Floyd residents who were working from July of a year ago, up from 40,942 to 41,743.
"That's the very good news in all of this," Hodge said. "In Floyd County from a diverse number of people in healthcare, manufacturing, education, local government — so we're happy there are more people working at this time this year."
The primary reason for the increase in the July jobless rate was a large increase in the workforce from June to July. The Georgia Department of Labor said the workforce increased by 366 people from June to July. The actual number of Floyd County residents who were on somebody's payroll in July was up by four, from 41,739 in June to 41,743 in July.
Hodge said he feels like a part of the reason for the increase in the labor force may be the result of increased optimism regarding the economy from some workers who may have just now jumped back into the search for jobs.
Bruce Jones, a professor of economics at Georgia Highlands College, said the state's statistics still show that there aren't as many people working in manufacturing and construction since prior to the recession almost a decade ago. "Statewide, office and business services have seen an uptick along with the medical industry," Jones said.