Downtown Rome restaurant pioneer John Schroeder may have retired from day-to-day duties at Schroeder's New Deli, 406 Broad St., but he won't be a stranger to staff and customers in the future.
For one thing, John and his brother Charlie still own the business. For another, John makes it clear that anyone serving Romans and visitors to Rome in his shop is going to carry on many of his signature dishes just as they were evolved from his imagination and experimentation.
Ironically, the Roast Beef Relief, which has been the top seller for years, is a sandwich that Schroeder himself has never had.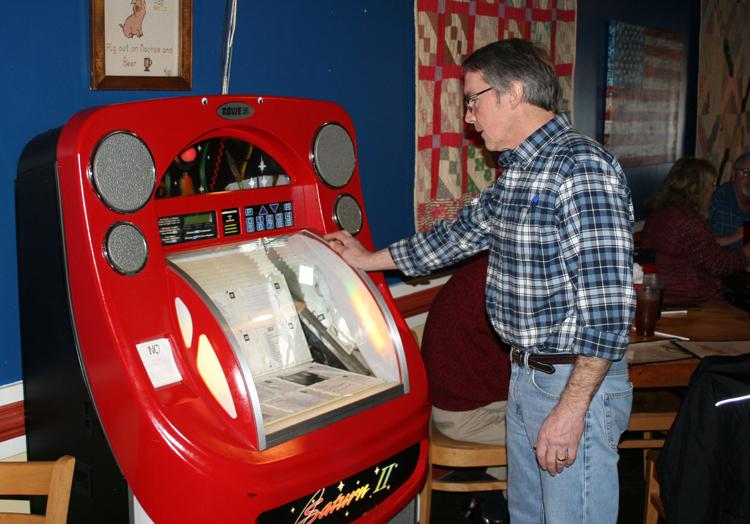 "In 1974, for whatever reason, people were becoming vegetarians and I tried to be totally vegetarian, but I will eat fish and chicken," John said.
John Schroeder didn't start out in the business world to be a restaurateur. He was working for an electrician when he was first drawn into a kitchen at a shop on East Eighth Avenue at East First Street.
"There was a waitress, a lady cooking and me," John said. One of the ladies asked him if he was interested in becoming their manager. John replied that he didn't know anything about running a restaurant but she went ahead, filled out the application and got him to sign it. The next day he got the job, and that's all he's done since then.
From there he found his way to the kitchen at Shannon's Bar, 215 E. First St.
"He (Shannon Schroter) had some guys doing food, but there was no consistency, there was no pricing, nothing whatever. He said, 'John, I'll give you this section back here if you'll just handle the food,'" Schroeder said. It was there in February of 1981 that John realized he could, and should, have his own restaurant.
The rest, as they say, is history.
"There are no words to express the amount of gratitude I have for John Schroe­der and how much he has impacted Downtown Rome," said Downtown Development Director Amanda Carter. "John has been someone the Office of Downtown Development and DDA could count on for as long as anyone can remember."
Jan Hackett, president of the Fannin County Chamber of Commerce, was Rome's Main Street manager at the time.
"He was the first to renovate his building and take a chance on downtown Rome when things were a little slower," Hackett said.
Schroeder recalls many people telling him that downtown Rome was not the place to open his restaurant.
"This was before Streetscape," John said.
A friend suggested that he should go to Riverbend Mall, but another friend said that since he already developed a bit of a following at Shannon's he should stay downtown. The friend said at night he would have all of the parking he could ever wish for. Parking may have been part of the initial draw. Back in the early days John recalls that parking was never a problem, certainly not the perpetual issue it is today.
John and his brother Charlie started Schroeder's in what was half of the space they now occupy. The restaurant was on the Fifth Avenue side of the building while C&S Trophies occupied the other half of the building.
"We couldn't get over 50 people, so we jammed 48 seats in there," John said.
The building was owned by the late Charlie Doss, and a couple of years after Schroeder's opened, the brothers had a chance to actually buy the whole building and jumped on it.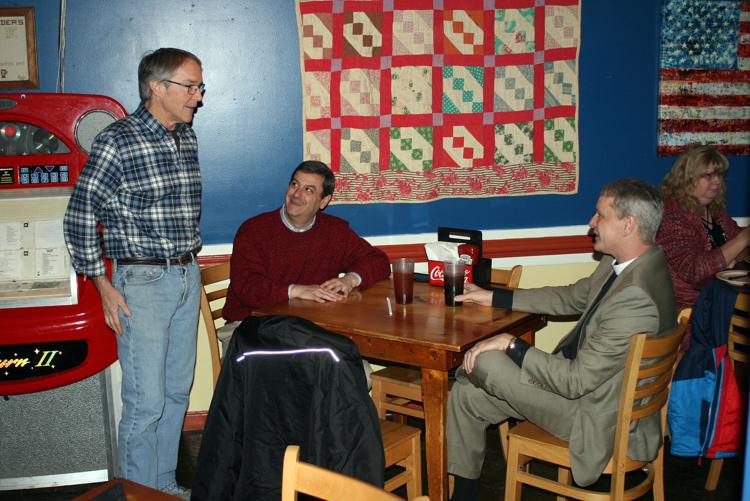 "We got a steal for the building and everything spiraled from there," John said.
Hackett said Schroeder's was the model for what a rehabilitated building looked like on the inside and outside "when it was done right."
Hackett said Schroeder also was heavily involved with PRIDE Unlimited, a predecessor of what is now known as the Business Improvement District. PRIDE was an acronym for Promote Rome by Improving the Downtown Environment. PRIDE merchants were putting about 40 percent of the budget into the DDA.
"As time went on the city took it on," Hackett said.
For more than three decades now, Schroeder's and its eclectic decor and atmosphere have been a hit with younger generations, particularly students at Shorter and Berry. John doesn't know exactly how that happened.
The most likely explanation may have to do with John's affinity for music. Long before the days of downloading a favorite tune from the cloud, John had a jukebox which kept favorite songs of the day echoing through the shop. The restaurant also has a courtyard out back where live performances became a part of the downtown night life. John himself played in many of the bands which performed regularly in the courtyard — from Scattered, Smothered and Covered to the Huge Organ Trio to The Beatless and, more recently, the RJ's, because everyone's name starts with an R or J.
"We've always had fun," John said. "We play private parties and we practice at my house, and it's nice to make some money," he said.
Bottom line is that when it comes right down to it, folks kept coming back to Schroe­der's for the food. The pizza, the potato skins, the Roast Beef Relief, the Pita Max and the Tuna Melt were unique to Schroeder's; they were one of a kind. They were Rome's, and — more specifically — they were John's.
The Roast Beef Relief and Pita Max were a couple of the originals. The Salvador Deli and Crummy Pita evolved from the first two. Back when John started, he didn't even know what nachos were.
"About two weeks after watching all these people eat them, it wasn't long before I started putting them down," John said. The names of some of his favorite menu items are simply puns, like the Salvador Deli, Pita Max, Eatin Time Zone and Hoagie Carmichael.
"To have somebody with his energy and his knowledge and his appreciation for downtown to stay there and continue to grow his business, just caring, John has absolutely made a difference downtown," said Ann Arnold, another former Rome Downtown Development Authority director.
John received the special Bill Fricks Award in 2011, recognizing him for not only building a successful career, but also for building a legacy of hard work and commitment to downtown Rome.
DDA Director Carter said, "I'm not only amazed by his many talents, musically and in the kitchen, but mostly by the kindness and respect he shows to everyone he meets."
Why is now the right time to retire? "Because I'm 65 years old and I can. I'm excited," John said.
Even though John has stepped away from the shop day-to-day, he went in one day last week and made up a big batch of turkey chili.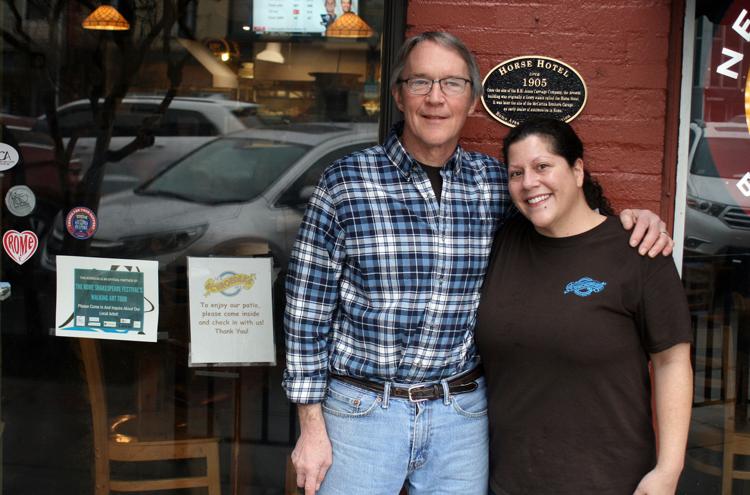 "I'll eventually teach somebody else how to do it, but they've just got to do it my way," John said.
Teresa Haney, who has been a manager at Schroe­der's since 2013, will take over day-to-day management of the restaurant. She started with John in 2012.
"I cooked with John," Haney said.
John will be the guest of honor at a big reception at the restaurant tonight from 5-8 p.m.