Jobs up, new claims for unemployment aid down in August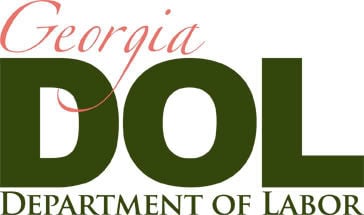 First time claims for unemployment benefits dropped significantly from July to August. The Georgia Department of Labor reports 325 Floyd County resident filed a claim for benefits in August, down from 732 in July.
A first time claim is one that is filed by a worker who has not sought unemployment benefits in the preceding 12 months.
Rome companies added 600 jobs to their payrolls in August as compared to August of a year ago. Labor analysts reported that Rome-based firms reported 41,300 jobs on their payroll in August as compared to 40,600 in August of 2016.
"That's actually really good news when the number of jobs goes up in August," said Bruce Jones, professor of economics at Georgia Highlands College. Jones said a lot of times the number of people on a payroll will go down in August, particularly when young people leave the workforce to go back to school.
The state said the largest drop in claims occurred in the manufacturing sector where only 86 claims were filed in August compared to 327 in July. Workers in the administration and support services sector also registered a decline of 155 claims over the month, dropping from 186 in July to just 31 in August.
The construction sector in Rome apparently slowed a little in August. First time claims went up from 26 in July to 50 in August.
Jones said the early reports economists are getting from the retail sector show good news for the upcoming holiday hiring season. "They're forecasting better expansion than last year when the retail sector (nationally) added 3-4 percent more jobs," Jones said. "A lot of companies will actually hold some of them on full time. They use the holiday season as a way of looking at (and evaluating) new employees."