Internal Revenue Service issues tipping ruling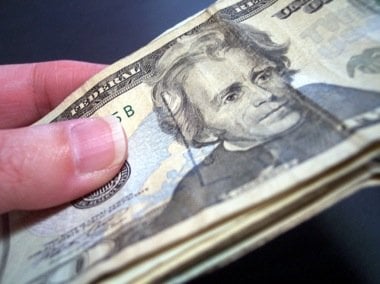 When it comes to tipping servers in restaurants, diners might find a few changes on their checks — as a lot of local restaurants and major chains are removing the automatic gratuity often added to the bill for parties of six or more.
Chuck Patel, owner of the WOW Cafe & Wingery franchise at 2817 Martha Berry Highway, said the new law won't affect the way he does business, but it will change the way his servers receive their tips. "Employees are already taxed on it, so the only difference is when the servers will receive their money," he said.
Under the ruling, a tip can only be claimed as a tip if it is not a "forced payment" — if the customer can determine the amount and who gets it. Any other payment is considered a service charge.
While both are taxable, tips are usually paid out at the end of the night and left to the server to report to the IRS. Service charges are distributed as wages in paychecks, which could be up to two weeks later.
Patel said he will be looking into changing the restaurant's current 18 percent automatic gratuities for parties with six or more customers, but that could hurt his servers.
"Tipping itself is a problem in Rome. You have to wonder what will happen if servers don't have automatic tipping, and if that's going to be fair to them," he said. "I think the government is over-reaching on this one. All you hear on the news is about income equality, and it just feels like they are going after the bottom of the scale."
"It makes no sense, when we have bigger problems with income," he continued.
Restaurant servers' wages, known as the "tipped minimum wage," have remained unchanged since Congress last bumped it up to $2.13 per hour in 1991.
Several corporations, including Darden Restaurants — the parent company for Olive Garden, Red Lobster and Longhorn chains — already have decided to remove automatic gratuities from their checks.
Darden spokesman Rick Jeffers said that, starting Monday, all Darden restaurants are replacing their 18-percent "autograts" with tipping recommendations for 15, 18 and 20 percent.
"Ensuring that tips are there for our employees was a No. 1 priority for us," said Jeffers, "That's why we're adding to the guest check suggested tip amounts."
Jeffers said this gives customers the freedom to provide tips for their servers.
"The choice is theirs," he said. "But we're not just doing away with it and hoping our guests take care of our servers. We want to make sure it's on the top of their minds — that's why we're putting it on the check."
Other local restaurant owners said the new law wouldn't affect them as much.
Curtis Gardner, owner of the Sonny's BBQ restaurant franchise at 2103 Shorter Ave., said his restaurant does not use an automatic gratuity system.
He said the IRS rule-change could cause problems for some but should not be a major issue in the long run.
"All declared tips are taxable," Gardner said. "I think the fly in the ointment, so to speak, is that it is going to make restaurant operators more responsible and accountable and remove any wiggle-room for servers not claiming 100 percent of their tips."