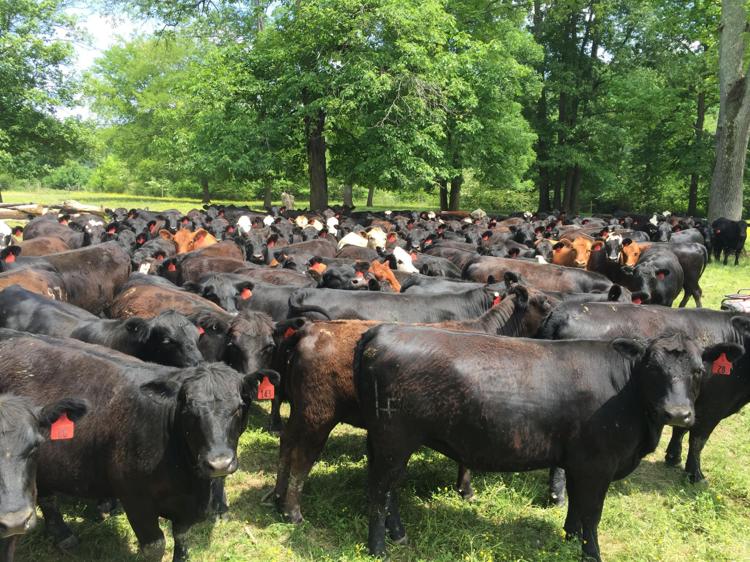 Despite the fact that full-time beef cattle producers are a dwindling segment of the farm population, beef cows represent an $8 million industry in Floyd County. The most recent data available from 2016 shows that Floyd County ranks No. 7 among all of the counties in Georgia in terms of beef cattle production with a value estimated at $8.29 million.
Statewide, beef cattle make up the third largest agricultural commodity in Georgia, with a farm gate value estimated to be $923 million in 2015. Gordon County ranked No. 12 with a value of $6.08 million, and Bartow County No. 41 with $3.48 million in 2016.
A group of state and federal agencies are working together to improve those numbers.
The Department of Animal and Dairy Sciences, College of Veterinary Medicine, UGA Extension and the Georgia Cattlemen's Association have joined forces to provide a means for beef producers to develop herd replacements using best-management practices through the Heifer Evaluation and Reproductive Development program.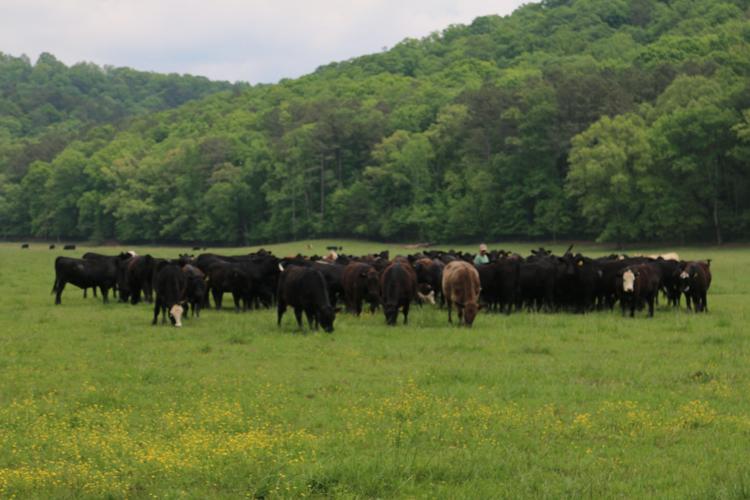 The average beef herd in Georgia is now less than 30 cows. One of the problems faced by producers, many of whom are not full-time agribusiness families, involves the challenges related to developing and sourcing herd replacements.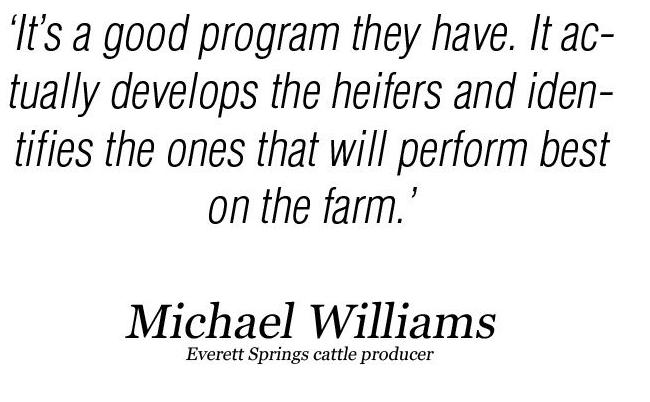 "They may not have enough pastures to separate animals," said Jason Duggin, UGA beef specialist.
The HERD program is run at two sites, one near Tifton to serve South Georgia producers and the other off Bells Ferry Road north of Rome to meet the needs of North Georgia producers.
HERD was created specifically to improve both the efficiency and quality of the Georgia beef industry.
Duggin said farmers consign heifers to the program and when it's over, they can put the heifers in a sale at Calhoun, or take them back to the farm.
HERD accepted 340 heifers from 65 producers from December 2017 through late spring of 2018. Heifers are kept at the state-managed facility for six months and are evaluated and grown-out using best-management practices for health, nutrition and, perhaps most importantly, reproduction.
About a third of the heifers were returned to the farm or marketed independently, however 217 bred heifers were marketed through the HERD program with an appraised value of $373,650.
Michael Williams, a third-generation cattle producer up in the Everett Springs community north of Rome, said that participating in the HERD program has been a great opportunity to get the name of the Williams Angus Farm out to other producers across the region.
"It's a good program they have. It actually develops the heifers and identifies the ones that will perform best on the farm," Williams said. Performing is a reference to breeding success. "Calving and growing off good, healthy, strong calves that will bring the best dollar value at the market," Williams said.
He's been participating in the program since it started. This season, he's got 10 heifers in the program, but that number has varied from year to year.
"They determine how many they can accept. If they get a lot of entries in, they have to cut everybody. Some years we've only been able to put in six," Williams said.
Industry officials and producers alike believe that generations of offspring from these females will continue only to enhance the industry in Georgia and the farms of individual beef producers.
Williams said the heifers strictly raised for commercial purposes that are evaluated and developed through the program often bring between 15 percent and 20 percent more at sale than heifers off the farm. He said there is a difference between registered heifers and those sold for commercial purposes, and there generally is not a big difference between the sale price for the registered heifers.
Adairsville's Russ Holbert, another third-generation farmer, said he's participated in the program for about five years and, like Williams, has 10 heifers in HERD this year. Holbert said most years, he allows his cattle to go all the way through the program to sale.
"You know what you're going to get from the sale, what your bottom dollar is going to be is pretty consistent," Holbert said.
Cattle farming isn't something Holbert has as his primary source of revenue, but he wishes it was. Duggin said most of the farmers who consign heifers into the program are not full-time farmers.
"They just farm on the side," Duggin said. "It's a lot of work. You've got to have a passion for it and love doing it, because there's not enough money in it," said Holbert. Duggin said that nowadays full-time farmers are probably the exception to the rule.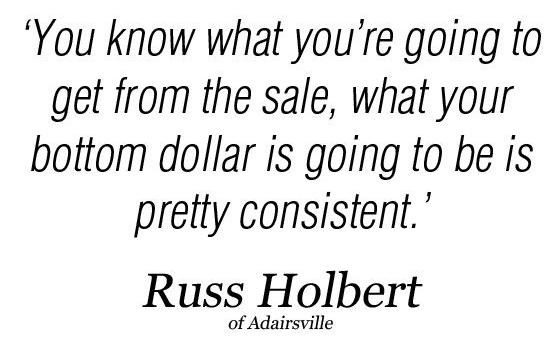 Holbert said he wants to follow some of his cattle more closely in the future because he's trying to establish a strong genetic line to market in future years.
"A lot of work goes into trying to make the perfect cow," Holbert said.
The Floyd County site has 142 heifers in the program during the current cycle. Duggin said the transition period has gone well since the heifers were taken in early in December. Most of them are Angus-based, but the program does not focus on specific breeds.
"There are some Simmental, Hereford and Charolais," Duggin said.
Jan. 23 is the next benchmark day in the current cycle. That's the date that veterinarians will be in for a reproduction-evaluation work day and the start of what is called estrus synchronization protocol.
The heifers will all be artificially inseminated on the last Monday in February using Niagara Z29 as the primary sire. MCR Horizon 081 will be the backup sire for heifers that may be closely related to Niagara.
Aside from reproductive success HERD also produces other data for the farmers. A big one is growth.
"We have target windows for what they should weigh at certain ages," Duggin said.