Greater Community Bank closing West Rome location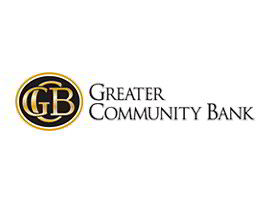 Greater Community Bank will close its 2518 Shorter Ave. branch on June 30, according to a press release.
"In 2016, Greater Community Bank experienced its best year since 2008. The decision to close the West Rome office is not one that we took lightly," said David. J. Lance, President and CEO in a press release.
"We regularly monitor the operational framework and transaction totals of all our locations. As a result of our Board of Directors Strategic Planning session, it was determined that this closure is best aligned with our long-term strategy and profitability goals.
"Mobile and electronic banking has had a tremendous effect on branch traffic in financial institutions during recent years. As times change, we must streamline our processes to remain competitive," Lance said in a press release.
Greater Community Bank has three other: its main office location at 1490 Martha Berry Blvd., the East Rome branch at 800 Second Ave. and at 305 West Belmont Dr. in Calhoun.