Georgia Supreme Court hearing argument over mineral rights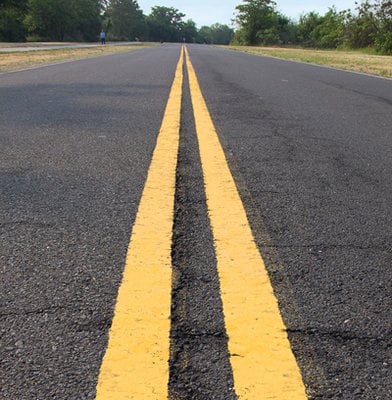 Land on the path of the preferred route for the 411 Connector is the subject of a civil suit under scrutiny Monday by the Georgia Supreme Court.
Cartersville Ranch LLC has questioned the ownership of mineral rights on some 200 acres of Bartow County land. The land in question is on the state Department of Transportation's preferred route for the 411 Connector — Rome's long-desired connection to I-75.
The Federal Highway Administration recently determined the route would damage the Dobbins Mountain Mine in Bartow County, though that issue is not under consideration Monday by the high court.
Cartersville Ranch, affiliated with the Rollins family, initially filed suit in Bartow County Superior Court. Cartersville Ranch argued that James R. Dellinger Jr. never used his mineral rights and hasn't paid taxes on them for the past seven years.
Dellinger claims he is the only owner of the mineral rights, arguing he did pay his taxes. The lower court sided with Dellinger, leading Cartersville Ranch to appeal to the state's high court.
Attorneys for both sides declined comment.
At issue in the mineral rights dispute is a deed for the land. Cartersville Ranch bought 211 acres in Bartow County from L.L. Cline, who had purchased it in 1918 from W.C. Satterfield.
The deed states Satterfield was selling the surface land to Cline, but reserving the mineral rights. Those rights passed to his grandson, Dellinger.
Cartersville Ranch in 2012 sued Dellinger in attempt to quash the mineral rights.
Dellinger has argued that Cartersville Ranch is attempting to steal mineral rights it doesn't own. Additionally, Dellinger has worked his mineral rights, drilling test holes in 2006.
Monday's arguments before the high court fall on the heels of Floyd and Bartow county officials voicing support for another 411 Connector route that involves different land.
Joe Frank Harris Jr., president of the Cartersville-Bartow Chamber of Commerce, recently sent a letter to Gov. Nathan Deal supporting that plan.
Harris asked Deal to support construction along a route that would intersect I-75 at Old Grassdale Road, just north of the Budweiser brewery.
The route would cut a diagonal swath through Bartow from the U.S. 411/41 interchange.
Floyd County officials also have backed that route.