Georgia Power cutting 80 jobs from Plant Hammond workforce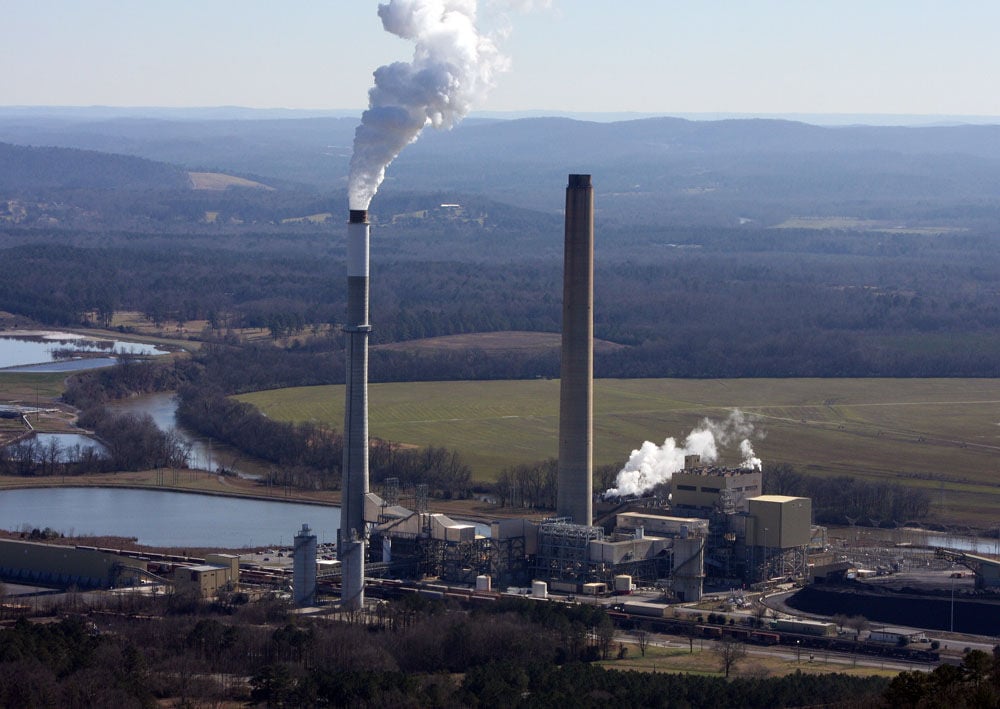 Georgia Power is cutting 80 jobs — close to a third of its workforce — at Plant Hammond on the Coosa River west of Rome, according to utility spokesman John Kraft.
"We have not announced any decision to close Plant Hammond and the units will continue to remain available for reliability and emergency needs," Kraft said.
He said the utility is committed to ensuring a smooth transition for employees and is working with those who might be affected.
"Due to economics and market conditions, we are taking actions to limit operations at the plant and start transitioning some staff to other roles in our company," Kraft said.
He said the workforce reduction at Hammond is underway and will continue throughout the year, with no specific timetable in place.
After the reductions, the workforce is expected to number approximately 140. Positions throughout the plant will be affected, Kraft added.
Rome Floyd Chamber President Al Hodge said any time a primary employer like Georgia Power reduces its workforce there is going to be an impact across the community. "These jobs are well-paid with good benefits and that's an extra measure of impact," he said. "We always offer to the employer that we will do what we can to assist with outplacement. In this case, I believe Georgia Power is going to offer other positions to the Rome workforce that is being impacted by this."
The 2016 Integrated Resource Plan filed by Georgia Power included utilization of Plant Hammond, a move which drew immediate fire from environmental groups that argue Hammond is among the oldest and most expensive coal-fired plants that Georgia Power operates.
A report from the Institute of Energy Economics and Financial Analysis asserts it costs $94 per megawatt-hour for the plant to operate, close to twice what it would cost to buy power on the open market.
"We dispatch our generation fleet as effectively as possible while also optimizing operations to ensure reliable and affordable energy for customers every day," Kraft said.
Without making specific reference to Plant Hammond, the IRP filed with the state of Georgia 16 months ago says, "The Company has performed an in-depth economic analysis of certain of its fossil-fired generating units to determine the extent to which such plants provide economic benefit to customers."
Plant Hammond began commercial operations in 1954. It was named in honor of William Phin Hammond, a Georgia Power employee responsible for the design and construction of the company's generating units for more than four decades.
The Georgia Environmental Protection Division has scheduled a public hearing for 7 p.m. Wednesday at the Rome-Floyd ECO Center in Ridge Ferry Park to consider a new discharge permit for the plant.
Joe Cook, advocacy and communications director for the Coosa River Basin Initiative, said however long Hammond continues to operate, it should be forced to protect the river from super-heated water discharges and potentially harmful toxin releases from the dewatering of the coal ash ponds.