GDOL to host recruitment for Beaulieu in Rome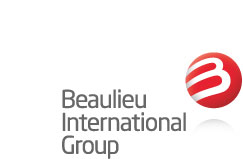 The Georgia Department of Labor's Rome Career Center will help Beaulieu of America Inc., a flooring company, recruit 74 employees to work in Calhoun.
The recruitment will be held on Wednesday, April 26, from 10 a.m. to 2 p.m. at the career center located at 462 Riverside Parkway N.E. in Rome.
The employer is recruiting quality control technicians, heat set creelers, heat set department trainers, heat set fixers, heat set operators, shipping clerk/truck drivers, twisting fixers, twisting service workers, twisting supervisors and yarn packers.
Due to U.S. Occupational Safety and Health regulations, all applicants must be at least 18 years old. A high school diploma, or General Education Diploma, is required.
While it is not mandatory, the employer prefers that applicants have some experience in their related field. The shipping clerk/truck driver position requires applicants to have a commercial driver's license.
Salaries for the twisting supervisor position will range from $40,000 to $50,000 a year.
For more information about the jobs, or to apply online, visit employgeorgia.com to create an account and upload, or prepare, a resume. Having an Employ Georgia account expedites the interview process.