Actually, GREIA, like the Rome Floyd Chamber, will continue to exist if the city and county create a new agency to lead industrial recruitment. But what happens to GREIA, does it remain a subdivision of the Chamber, or does it move to the new industrial recruitment agency?
At present, technically speaking, GREIA is an association whose by-laws indicate that it is managed by the chamber.
"The office of this association shall be located in the offices of the chamber," according to the GREIA by-laws. The other direct tie to the chamber, of course, involves a company's standing with the chamber, according to Chamber Director of Business and Industry Ken Wright.
To be clear, the expansion/retention of existing industries is a critical aspect of any entity that seeks to enhance the local economy. One only has to listen to the cries of despair from communities where General Motors just this past week revealed it would be shuttering automotive plants.
Of the ten companies that are currently making Payment In Lieu of Taxes fees to the Rome-Floyd County Development Authority as part of deals to receive tax abatements, eight were the result of expansions by existing companies. That includes Bekaert, F&P Georgia, International Paper, Kellogg, Mohawk, Neaton Rome, STEMCO and Syntec Industries.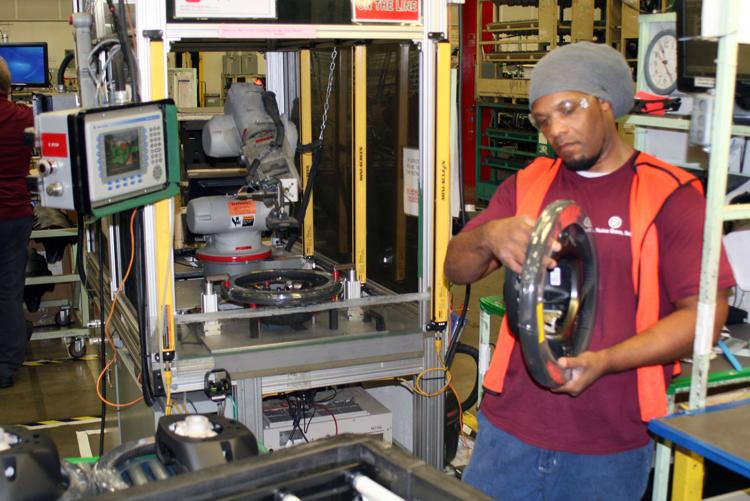 The only PILOT deals on the table that were not created for existing companies were the Lowe's Regional Distribution Center project and HK Shannon, the redevelopment of the old Florida Tile building for Balta, a Belgian carpet and rug maker which actually consolidated operations that already existed in Gordon and Whitfield counties.
Most of those expansions, to be fair, have not involved the creation of a huge number of jobs.
"The PILOT's are issued for the retention of jobs, but many of those companies that are under PILOTs have also increased anywhere from 50 to 140 jobs," Wright said. He explained that much of the time companies don't want job expansions announced publicly.
"We've got a few companies specifically that never want anything announced, they re-invest, they add employees and they really try to keep it quiet," Wright said. "We respect that and try to keep it confidential."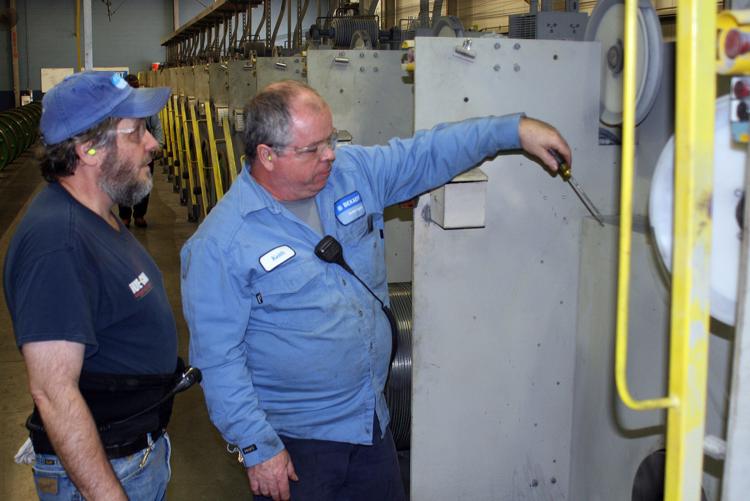 Those 10 deals are the only ones on the books for 2018. Go back a few years and the nurturing of existing industries is equally apparent: Marglen, Southeastern Mills, Profile Extrusion and VT Industries join the list. F-P Pigments and DermaTran Health Solutions were new companies when they received tax abatement plans is 2011 and 2013 respectively.
This year, Floyd County made a contribution of $37,950 the chamber specifically earmarked to assist GREIA. Officials have hinted that they intend to fund a new industrial recruitment agency with funds they had been sending to the chamber so it may make sense that GREIA be moved under the arm of the new agency, if one is created.
Elyse Davis, Northwest Region Community and Economic Development manager with Georgia Power, told the task force/study committee that has been examining industrial recruitment that GREIA is recognized as a top program for existing industries, not just in Georgia but all over the Southeast.
"It's not to say that it won't work for the chamber to keep GREIA, but this new entity has got to hold hands and play in the same sand box with your existing industry. You want to take care of your existing business community in any and every way that you can because you cannot control what they say to a prospect," Davis said. "A prospect is not going to come and spend millions and millions of dollars in your community without first knowing how you're treating your existing businesses."
Rome Floyd Chamber Board of Directors Chairman Pete McDonald, during a round of recent discussions about changing the industrial recruitment model, has indicated that GREIA has a vested interest in recruitment initiatives in at least three areas. First, the existing industries would like to be aware of who — or at least what — type of companies are being recruited. Is there a chance a competitor to a local firm will consider Rome and FloydCounty? Even if there is a direct competitor, is it a company that requires a workforce with similar skill sets, that could result in job defections in an already tight workforce. Finally, what kind of incentives is the community willing to give to a new company? It isn't a stretch to imagine current CEOs not being happy if Company X gets a much better deal, whether that involves the cost of land or the length of tax abatement.
Heather Seckman, Chamber Director of Economic Development, explained that she would rather find 10 companies with 100 employees each than one big business with 1,000 employees. "You don't have all your eggs in one basket," Seckman said. She cited General Electric, Lindale Mill, Galey & Lord, Florida Tile as companies with huge employee bases that shut down with dramatic economic impact on the community.
The importance of nurturing existing industries can also be seen in neighboring Bartow and Gordon counties. Up in GordonCounty, the Korean LG firm has expanded multiple times in recent years and just recently purchased additional acreage for future growth along U.S. 41 between Calhoun and Adairsville. In BartowCounty, large expansion at Toyo Tires in White and Vista Metals Georgia in Adairsville are the latest deals to have been announced. The massive new Shaw plant in Adairsville is also what amounts to an expansion by existing industry.
Expansion of existing employers is in a way, a validation of the economic health of any community.
"They've eliminated so many of the unknowns, they know the business-friendly environment, they know the quality of life, so it's almost a no-brainer when they decide to expand," Seckman said.
Wright said the biggest problem when it comes to industrial re- cruitment right now involves finding the right number of qualified employees.
"Almost every industry we have needs employees and is having difficulty finding employees," Wright said. "We incentivize the ones that are here. If it's new it needs to be a company that pays a high enough wage to attract people to move here to come to work for that company."