Doss still working on plans for property next to Marriott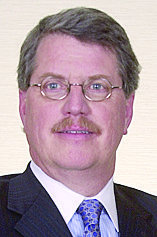 Doss helped broker the deal that brought Duke Hospitality and Marriott to Rome five years ago and retained a six-tenths of an acre parcel on the Second Avenue side of the hotel for future development.
"I think everybody really wants to get the Marriott open," Doss said.
"I think people are going to be pleasantly shocked at what they are when this Marriott opens. It is
going to be a spectacular hotel like Rome has never seen."
Doss' original plan called for 7,500 square-foot footprint for his outparcel with a second floor that would offer a total of approximately 12,000 square feet of developable space.
"Whether or not it will stay that I don't know," said Monday. Again, the original plan included a 3,500 square-foot restaurant, several retail shops and possibly some apartments on the second floor."
Doss said he was less enthusiastic about the possibility of second floor apartments. "
There is a limited demand for high-end apartments and with Charlie (Williams) bringing on 124-units (RiverPoint next to State Mutual Stadium) that's really going to flood the market," Doss said.
He hopes to firm up plans for the out parcel within six months of the hotels opening, slated for some time this fall.
"The interest we have seen has been from restaurants," Doss said. "That will drive the rest of the development."