County budget fix shows bigger deficit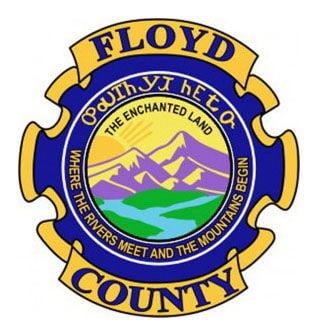 An accounting error means the Floyd County Commission must pull an additional $700,000 from its fund balance to make ends meet.
Commissioners initially thought they'd need $546,275 from their fund balance, which is like a savings account, to make revenues match expenditures this year. The increase to some $1.2 million is because of a change in how the state distributes money for road paving, and how the county records that in its budget.
"We just did not have it recorded in here properly," said Gary Burkhalter, the county's finance director. "That's why it's a draft (budget)."
The correction stems from how the state distributes its Local Maintenance & Improvement Grant money. In past years, the state would reimburse a local government after it spent money on road projects. The state now gives communities money for approved projects before they're completed.
In an email to commissioners, County Manager Jamie McCord said this year's LMIG money shouldn't be put in the general fund. If a portion of it went unspent this year, the budget would reflect false revenue.
McCord said the LMIG money should instead be in a separate fund.
That pushed county leaders to draw $1.2 million from the fund balance.
Burkhalter said $1.3 million was taken from the fund balance to cover last year's expenses. The fund balance will be $12.7 million, once this year's budget is finalized.
The proposed budget states the county's revenues will be $44,594,900 for this year. It will have expenditures of $45,871,675. That leaves a deficit of $1,276,775.
The commission has cut several agencies in this year's budget, including the Rome-Floyd Parks and Recreation Authority, the Rome-Floyd County Library and several nonprofits.
Juvenile Court Judge Greg Price spoke Thursday to the commission about his need for more funds. A change in juvenile law means more staff is required across the state. Price praised the operational changes, but noted that the state provided no additional funding.
McCord noted that $50,000 was added to the budget for an additional Juvenile Court position. County officials will re-examine the funding in March.
Some 30 people attended Thursday's meeting, though time restraints meant not everyone had the chance to speak.
County officials have tentatively scheduled another budget hearing for 3 p.m. Tuesday at the Floyd County Administration Building, 12. E. Fourth Ave. The commission's formal meeting, where it will vote on the budget, is set for 6 p.m. that evening.