Construction underway at new Harbin Corporate Center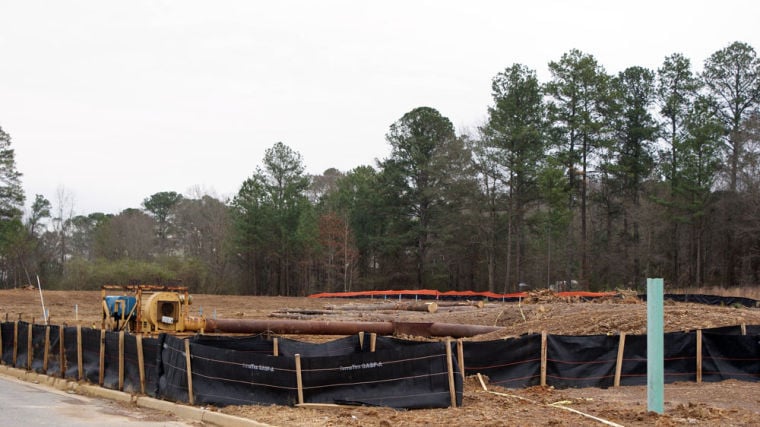 Site preparation work is well underway at the new Harbin Corporate Center on Technology Parkway.
Dr. Ken Davis, chairman of the board at Harbin, said the new corporate center on 13.72 acres would include two buildings — a single-story materials management building and a two-story administrative office building.
"We're going to take personnel we have in four or five buildings and put them in one building," Davis said. "There will be nothing clinical there, nothing medical there. It is going to be an office building."
Currently, Harbin administrative staff is spread out across the city in offices on Fifth Avenue, Second Avenue, Glenn Milner Boulevard and Redmond Road.
The clinic sold seven buildings, more than 334,000 square feet, to Duke Realty in the fall of 2012. The main Harbin Clinic at Redmond Road and Martha Berry Boulevard was included in that deal.
At the time, Davis said the deal was made because the doctors didn't want to be involved in real estate management.
He said that philosophy hasn't changed.
"If you look at that amount of real estate, it was significant. It was a massive number," Davis said. "This is not going to be an elegant building. It's just going to be where we're going to put office space."
Harbin officials considered the possibility of leasing other space, he said, but decided it would be easier to own the property outright.
"The alternatives didn't seem as good," Davis said.
The new administration building will be a two-story structure at 221 Technology Parkway. It will encompass 36,284 square feet with the capacity to put 267 employees on the first floor and 245 on the second floor, according to design documents drawn by Peacock Architects.
Permits issued by the Rome-Floyd Building Inspection office value the administration building at $5 million.
The materials management building at 217 Technology Parkway will store computer hardware and records. The 13,180-square-foot building is valued at $900,000.
Davis said he expects the two buildings to be complete and ready for occupancy sometime this fall.