The CON process governs the construction and expansion of healthcare facilities and services. Disputes over certificate-of-need decisions often spill over into sessions of the Georgia General Assembly, with dissatisfied parties seeking legislative remedies. Leaders of the state House and Senate have expressed weariness about having to deal with the issue.
Hospital groups have been strong defenders of the current CON system, vigorously opposing any changes.
Competition between Floyd Medical Center and Redmond Regional Medical Center can be seen within FMC's CON filing to offer open heart surgical procedures at the public hospital.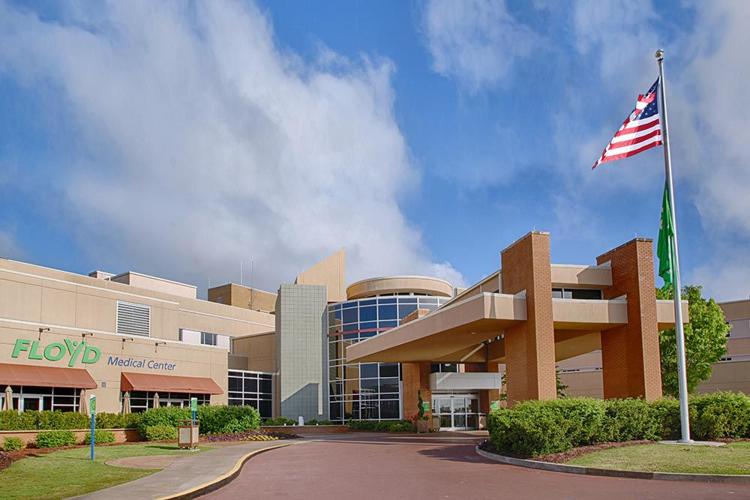 Redmond Regional Medical Center, a private facility, has been the sole provider of open heart procedures in Rome since 1985.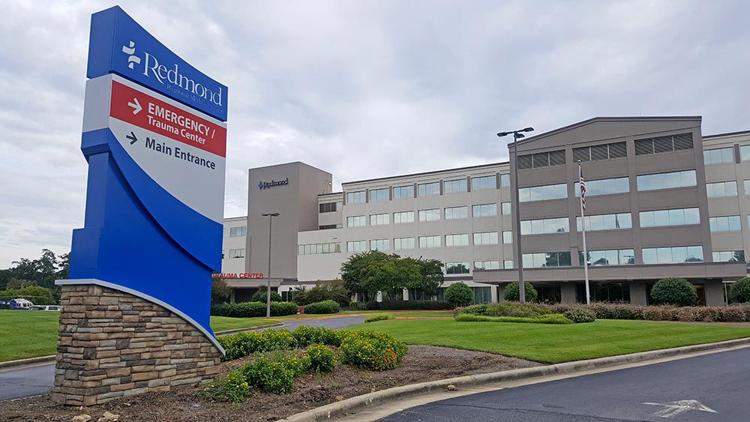 FMC's request was denied by the Georgia Department of Community Health in June. The hospital appealed that decision and Redmond filed a request to intervene in that appeal in July.
No hearing date has been set for that appeal, according to DCH records.
Conversely, Redmond was given approval to offer perinatal, birthing services in May — which FMC appealed. Perinatal birthing services had previously been the sole domain of Floyd Medical Center.
Late Wednesday, though, leaders of three hospital organizations told the House Rural Development Council that they would consider backing potential modifications to regulations. But at the same time, each professed support of the current system.
The Georgia Hospital Association said it "absolutely supports the CON program." Still, GHA's Ethan James said the organization has formed a work group to study possible changes.
State Rep. Terry England (R-Auburn), co-chair of the Rural Development Council, told GHN that the panel's goal in the three-day conference is to evaluate whether CON helps or hurts rural hospitals. In addition, England said, the council was taking a broader look at whether the current regulatory system helps control costs and increases access to care.
Since its formation, the Rural Development Council has trained much-needed attention on rural economic and health care issues.
This year, the council generated legislation that made it easier to create "micro-hospitals" — facilities with a small number of beds but 24/7 care — to replace full-scale hospitals that have had to close. The law also allows grants to help rural physicians afford medical malpractice insurance, as an incentive to practice in rural areas; permits remote pharmacy prescription orders from outside Georgia; and requires training of rural hospital board and authority members.
The legislation also raised the rural tax credit for donations to rural hospitals from 90 percent to 100 percent, a popular move among lawmakers and hospital leaders.
The council's broad look at CON may lead to legislation, England and co-chair Jay Powell (R-Camilla) told GHN at the Georgia Southern University conference.
Georgia House Speaker David Ralston (R-Blue Ridge), who addressed the council, called for an extension of the panel for two more years.
He told GHN that "it's too early to say" whether CON reform legislation will come in January when legislators convene at the State Capitol. "I expect we'll create a forum for it," Ralston said, adding that it's better "to get it right" than to pass flawed legislation.
A lot of interested parties
A majority of states have CON systems, which were created decades ago to control health care costs and preserve quality of medical care.
But consultant Jesse Weathington of Total Spectrum/Steve Gordon & Associates told the panel that CON has been ineffective at controlling costs.
Georgia is one of the most restrictive states in its certificate-of-need laws, Weathington said. But he added that the state's rural hospitals will continue to be financially endangered whether the CON program stays or goes.
If the system is repealed, "I don't think you'll have a flood of capital investment" in any struggling rural county, he said.
Fifteen states have repealed their CON laws.
The majority of presenters Wednesday promoted substantial revisions, if not outright repeal, of Georgia's CON laws.
HCA: Tennessee-based company HCA, with 10 hospitals in Georgia including Redmond Regional Medical Center, outlined its support of several changes. They include lifting the financial threshold on capital and equipment expenditures; deregulation of hospitals' behavioral health services; and easing rules on expanding the number of beds in a hospital.
HCA, which recently acquired Memorial Health in Savannah, also called for a CON exemption on free-standing emergency departments that operate under the license of a hospital located within a 35-mile radius.
The Texas Hospital Association told the Rural Development Council that the Lone Star State's elimination of CON has resulted in a free-market approach. It has also led to a proliferation of free-standing ERs, located in suburban and urban areas, not in rural areas, said John Hawkins of the Texas association.
But HCA officials said many of those new ERs in Texas are independently owned and not connected to a hospital, as the freestanding Georgia ERs would be under the HCA proposal. A hospital connection would compel emergency rooms to take Medicare and Medicaid patients, just as they currently do in Georgia, HCA leaders say.
CTCA: Cancer Treatment Centers of America, a national chain whose facility for the Southeast is in Newnan, outlined its long-held support of easing state regulations on its Georgia hospital.
The Georgia Legislature in 2008 allowed CTCA to build its facility in Newnan and gave it an exemption from the CON process as a "destination" cancer hospital. But legislators also set restrictions on the facility, requiring that it have no more than 50 beds, and that no more than 35 percent of its patients come from Georgia.
Under these restrictions, the Newnan hospital has to deny or delay care to Georgians, Ray Williams, a lobbyist for the company, told lawmakers Wednesday.
Hospital groups in Georgia have fought especially hard against lifting the rules on CTCA. The Georgia Alliance of Community Hospitals told a House hearing this year that CTCA received a special exemption from the Legislature to build the Newnan facility, and that the company agreed to the limits when the exemption was granted. Many other hospitals in Georgia offer cancer care, the Alliance argued.
Children's Healthcare of Atlanta: The pediatric system proposed to the General Assembly this year a widely supported CON addition that would allow children's hospitals to "co-locate" pediatric beds in adult hospitals. Both entities would jointly apply for a CON under the new category.
"This could be a significant benefit for rural areas," said David Tatum, a Children's Healthcare vice president.
But certain hospitals, fearing any legislative opening for CON changes, urged Children's to withdraw support from the proposal at the General Assembly.
Physician groups: The Independent Doctors of Georgia argued for loosening of CON rules, especially those governing physician-owned multispecialty surgery centers.
An attorney for the physicians' group, Victor Moldovan, said Wednesday that CON has created barriers to competition. Its rules, he said, haven't evolved in decades.
"We're sort of frozen in 1979," Moldovan said.
In the conference's last session Wednesday, the leaders of hospital groups outlined the advantages of the current system.
Monty Veazey of the Georgia Alliance of Community Hospitals argued that Georgia has lower health care costs than non-CON states.
Jimmy Lewis of HomeTown Health, an organization of rural hospitals, said CON protects rural hospitals from having to compete against surgery centers — which would be an unwinnable struggle.
But Lewis also said that while preserving CON would be beneficial, there are "more critically important" issues facing rural hospitals, such as rising labor costs. The rural tax credit has helped struggling rural hospitals enormously, he added.
The state Senate is expected to take up a study of CON this year, even before the Legislature convenes in January.
Rome News-Tribune Executive Editor John Bailey contributed to this report.