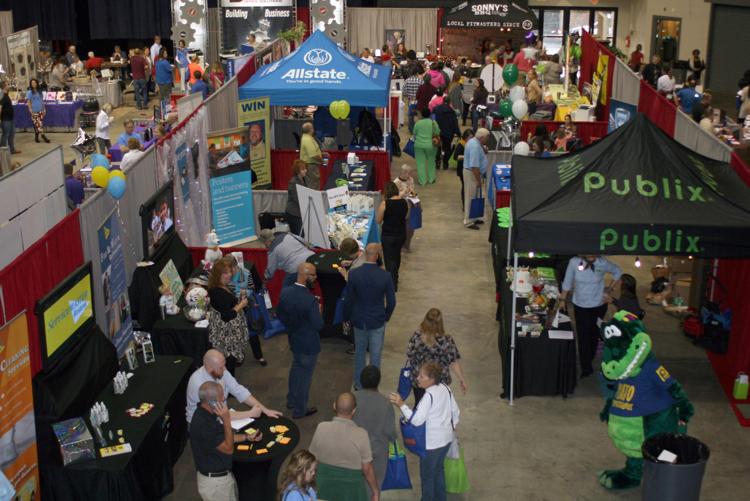 "Because it's so close to Christmas vendors will have special discounts on that day, so it will be a great way to go in there and get a lot of your Christmas shopping done," said Moriah Medina of Cartridge World, who is helping coordinate the event.
Medina and chamber staffer Taylor Ritchie are leading this year's event.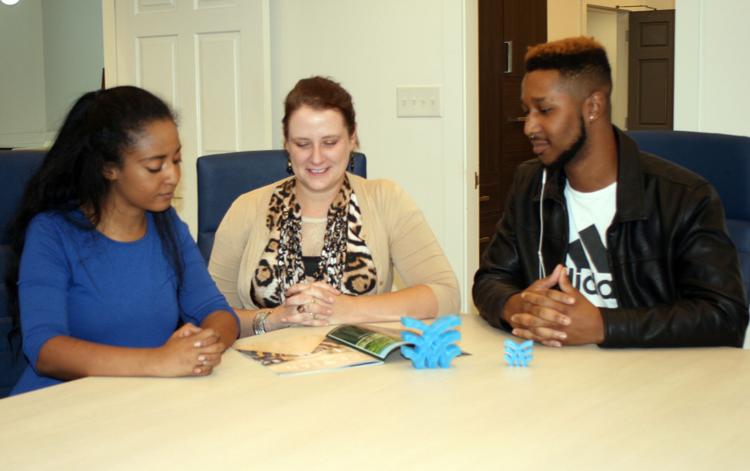 Thursday night the chamber will host its Business After Hours program at the Forum, where chamber members can meet and mingle from 5-7 p.m. Chamber members can purchase tickets in advance for $5 or $7 at the door. The event is open to the public Friday from 10 a.m. to 3 p.m. Tickets in advance are $3 and $5 at the door.
Proceeds from the event will be utilized to assist with the ShopRome marketing campaign during the holidays. Ritchie said the expo is a great showcase.
"It shows the different types of businesses the chamber works with and I think it is a great way to see a lot of businesses together in one place. It's a lot of fun," Ritchie said.
"For us specifically at Cartridge World, it's definitely the exposure, the chance to engage with the public and show them what we do," Medina said. "We have a lot of people that think we do video games, or somebody came in and tried to buy batteries from us, but we do ink and toner, so it's a great way to get our product out there and show people what we do."
Medina also said the expo was a great way for small businesses to dispel the notion that small specialty shops are more expensive.
Medina has been involved with the expo for the past three years, two at Merry Maids before she moved over to Cartridge World last year.
Todd Williams, the facility manager at Lawrence Plantation, 127 Winding Road off Horseleg Creek Road, said the facility will be making its first appearance in the expo this year.
"We have had a revival of Lawrence Plantation after there had not been a lot of activity going on over the past couple of years," Williams said. "We thought this would be a perfect way to get in front of Rome, especially business people in Rome, to let them know what we do."
Lawrence Plantation has three covered tennis courts to go along with five outdoor courts, a large swimming pool and events facility that are ideal for anything, Williams said, from corporate meetings to class reunions and wedding receptions. Williams said the owners are in the process of converting some of the cart path on the golf course that is no longer in use into trails for people to be able to walk or ride bikes on.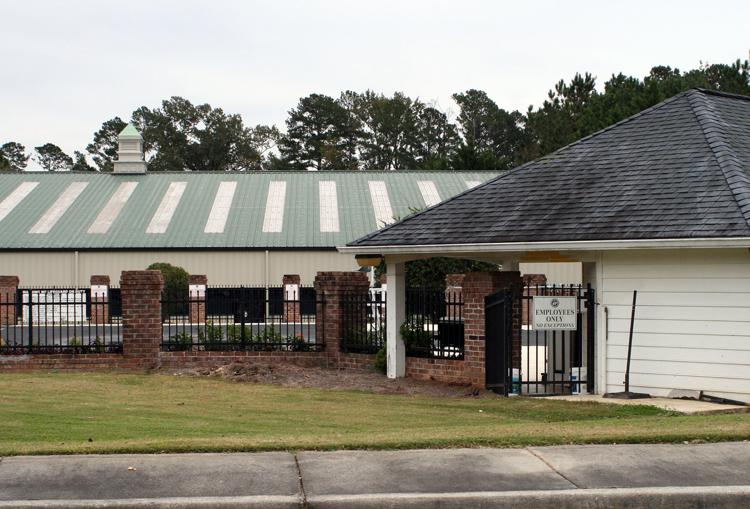 "It's Rome's family club. It's not a country club anymore," Williams said.
The Vineyard at Morris Honey Farm is another relative newcomer to the expo. The Vineyard is a wedding and event venue owned by the Morris family in Silver Creek. It was originally a honeybee farm established in 1957, which has now been rejuvenated as a wedding and event venue with rolling hills surrounded by fruit trees, grapevines and woodlands.
"We are excited to be a part of the Chamber's Business Expo because we believe in the benefits of collaboration with others and that few things can be accomplished alone," said Angela Morris Cargle. "We want to support other small business owners in our area and look forward to continuing that endeavor."
Active Pest Control, Hawthorn Suites by Wyndham, Publix and ServiceMaster Restore are the presenting sponsors for the event this year. Those sponsors are helping defray the cost of parking, which will be available free in the Third Avenue parking deck.
Gay Nichols, the general manager at the Hawthorn Suites, said the hotel sponsors the expo in part because it gives her staff the opportunity to meet many of the new business owners that have come to Rome in the past year. Much of the clientele at the Hawthorn Suites is related to business-related travel.
"It's a great opportunity to back up our local people who are helping each other, and a good investment for us to stay involved with them," Nichols said.
One of the new features for the event this year is a scavenger hunt. Ten small, plastic 3-D chamber logos will be hidden at booths this year and people who find all ten will have their names put into a drawing for special prizes. Medina said that hiding the logos in the booths will encourage visitors to interact with more of the businesses instead of just strolling by.
"It's also an easier way for vendors to start conversations, because people will be paying more attention to their booths," Medina said.
Many of the companies will be providing door prizes that will be drawn for throughout the day Friday. The chamber will be giving away a lot of tickets to the Rome International Film Festival, which will be taking place Nov. 1-4.