The Broad Street business renaissance of the past 20 years has been followed by a surge in residential usage that is getting close to maxing out the available space in spite of upscale rent and lease prices.
The premium downtown apartments are bringing some premium rent payments. At Forrest Place, a one-bedroom unit goes for $750 a month, while a three-bedroom unit leases for as much as $2,250 a month. Rental prices can be even higher for some apartments downtown, upward of $1,600 a month. A four-bedroom, four-bath over Harvest Moon was recently leased for over $2,000 a month.
"That does not surprise me at all," said Downtown Development Director Amanda Carter. "A lot of the properties for rent on Broad are upscale, and I do feel they (the rents) are right in the line with the market."
It wasn't always that way. Chris Kerr, an agent at Hardy Realty, remembers back when he was in high school — Broad Street was, what he called "desolate."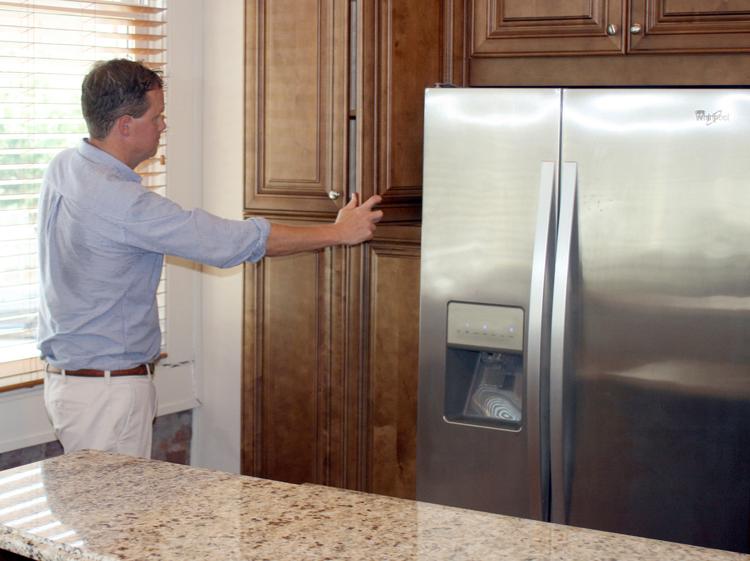 "Broad Street in particular is beautiful and has so much history," Kerr said. "Fixing up an older building has more charm I guess you could say."
Kerr said that vacancies in downtown just don't last long.
"We'll have one come on the market and it might sit for a month or so, but typically, we don't have any problems filling the spaces. Especially up at Forrest Place at 436 Broad and The Griffin, 217 and 219 Broad, they all go really quickly," Kerr said.
Debra McDaniel, an agent at Toles, Temple & Wright which handles leasing for the West Lofts at 9 Second Ave. and several individually owned buildings downtown, said it's a whole lot easier for Baby Boomers to move into a nice loft-type development downtown than it is to keep up a house and pay property taxes and insurance.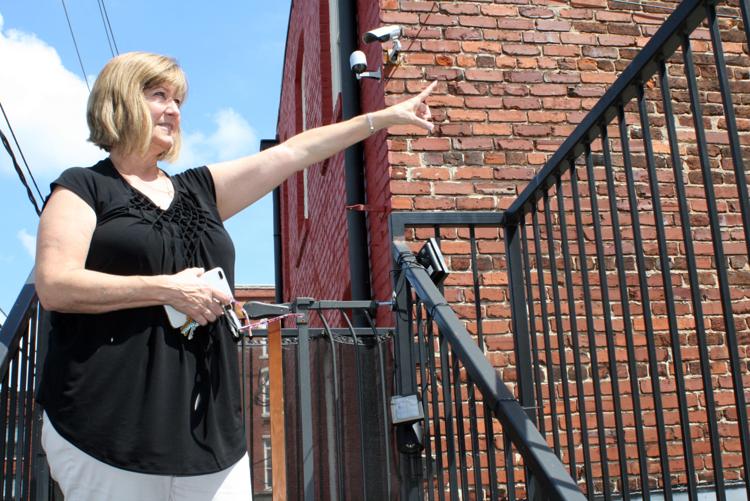 "It's a whole lot easier to let somebody else take care of all that, and if you've got a maintenance request you send in a work order," McDaniel said.
David and Kathy Mathis sold their longtime home earlier this year and moved into the West Lofts.
"The kids were gone, we were ready to downsize. We felt like now was the time to do it," Kathy Mathis said. "We spent a lot of time downtown anyway. We love being there. We had been talking about it for four or five years."
Elaine and Tony Abercrombie just sold their house of 37 years to move to an apartment downtown, also in the West Lofts.
"It's big. There's enough room for the grandbaby," Elaine said. The living room, dining room and kitchen area is about the same size as the floor space in Greene's Jewelers, which her family has owned on Broad Street for decades.
"We love it. We love the neighborhood feel of it," she said.
Work is underway at several other properties, including, perhaps most visibly, The Lofts at Third and Broad which are actually condominiums; the old Esserman's building, 425 Broad St; and the former POSH building, 412 Broad St.
Downtown buildings that already have loft space developed on the upper levels are also turning over rapidly.
McDaniel said she had the World Finance building with a loft upstairs at 111 Broad St. for a very short time before it went under contract.
"We had multiple offers come in on that one, almost immediately," McDaniel said. "I've got backup offers waiting."
The question remains, who are the people who are buying into these lofts?
"It's a good mixture. There are several younger millennial types that want to live downtown and be able to go eat and drink and not find parking and stuff like that," Kerr said.
The success and proliferation of downtown loft apartments is part of what convinced Charlie Williams to move forward with the upscale RiverPoint Apartments off Braves Boulevard.
Williams said the location is close enough to the heart of Rome and certainly accessible by the trail system, and he has been able to sell out the 124-unit complex.
The Lofts at Third and Broad will feature 26 upscale residences for sale with designated parking and storage long with a rooftop entertainment deck and outdoor kitchen.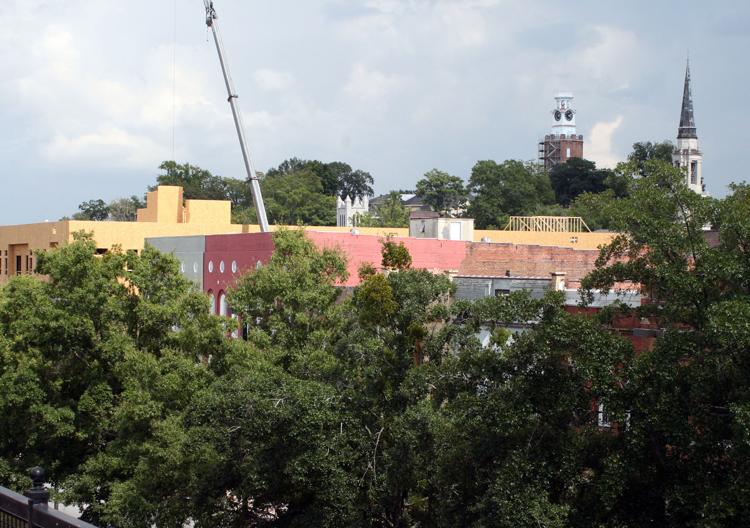 The prices of the remaining units range from $215,500 for a one-bedroom, one-bath condo up to $402,500 for a two-bedroom, two-bath unit.
What about the perceived problem related to parking downtown?
Kerr said parking is an issue that varies from person to person.
"I don't think we really see it as an issue, but for some people it is," Kerr said.
McDaniel said that parking is one of the things that has made the West Lofts so successful.
"You have designated parking space there," McDaniel said.
McDaniel is a little concerned that prices may have peaked downtown.
"We don't have any inventory right now," she said.
She also thinks downtown may be close to a saturation point as she recalled Wayne Robinson's plan to develop a combination of upscale apartments and condominiums on West Third Street, just across the Chief John Ross Memorial Bridge.
"There are still several buildings that could be built out and (I) do see that happening in the future," Carter said. Owner-occupied buildings are also a trend right now.
She pointed to the POSH building owned by Harry Brock and the loft apartments being developed for Brian and Rachel Lieberman above the Lieberman Chiropractic building, 421 Broad St.