Big Time Products honored on Forbes Most Promising Companies list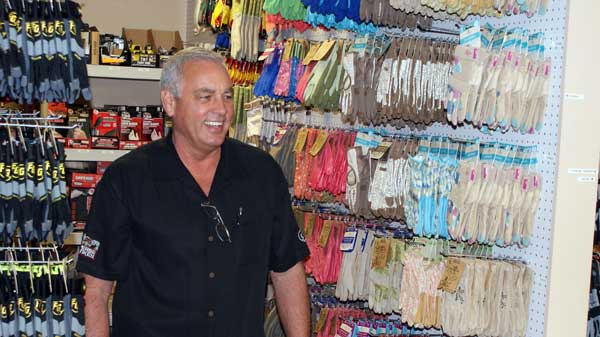 Rome-based Big Time Products has cracked the Forbes magazine list of Top 100 Most Promising Companies. Big Time Products checked in at number 86 on the list.
"We're in there with a bunch of tech companies, but that's pretty cool," said CEO Harry Pierce.
The Rome company markets gloves that are produced off-shore, steel-toe shoes and most recently umbrellas through a variety of outlets including Home Depot, Walmart, AutoZone, Ace Hardware and tens of thousands of other retailers.
"It means that you're doing something right for your employees, they're all excited about it," Pierce said.
According to their Forbes article, Big Time Products reported revenue of $107 million in 2013. Pierce said that he and co-founder Rick Chambers would like to grow that figure to $300 million before they retire.