It's 10 a.m. on July 4 and it's already hot.
The fans circulate the air as Rome City Brewing Co.'s brewmaster Trent Prault — who also moonlights as a vascular surgeon — adds minerals to the water in the hot liquor tank.
It's a misnomer — the tank doesn't contain alcohol, just water being prepped for its eventual transformation into RCBC's signature brews like Clocktower IPA, Downtown Brown and Short Hot Blonde.
With the Georgia Legislature opening up the ability of small brewers to sell their own product in 2017, the craft beer business is changing — and for RCBC that's canning their beers for sale.
RCBC is classified by law as a brewpub — essentially a restaurant with an onsite brewery — as opposed to a brewery whose only purpose is to brew beer.
Where brewpubs used to build their brand with personalized tap handles in bars and growler shops, RCBC's co-owner Jay Shell said now they're focusing on putting their beer on the shelves of grocery stores and package shops.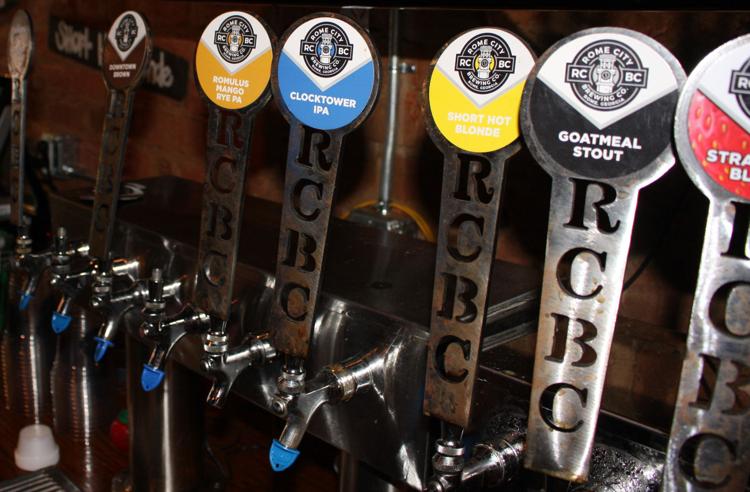 Next week, RCBC is taking those first steps into that market by canning 130 cases each of Short Hot Blonde and Clocktower IPA.
It's all local. The beer is brewed here, the artwork was designed by local artist Jason Beall and the beer will be canned here.
"We want to be in all the grocery stores and gas stations," Prault said.
As of right now you can find RCBC's brews locally at chain restaurants like Chili's and locally-owned spots like River Dog Outpost. But you might be able to grab a Clocktower IPA as far away as Grayson and into Blue Ridge and Ellijay.
"I'll have friends send me pictures of our taps when they're out at other places," Shell said. "I love it."
Another market they've managed to make inroads into — unlike many other craft brewing companies — is getting their beer into Mexican restaurants.
Their distributer at Eagle Rock asked how they did it — the Mexican restaurant market has been notoriously hard to tap for craft brewers — and Shell said it was a stroke of luck brought on by another downtown business.
"We got on at El Zarape," Shell said kind of shrugging, and then they started getting calls from other Mexican restaurants.
"We hope to have two taps in every place in Rome," he added.
Science!
The temperature, strain of yeast, grain, profile of the water: all these things — and more — go into getting the right brew.
"Depending on what style of beer we match the mineral profile of where their water comes from," Prault said.
For example, the water in Burton-on-Trent one of the areas credited with the origin of what we know as India Pale Ale has heavily mineral filled water — a water that lends itself to brewing.
As in any scientific experiment the more a brewer can isolate and control the variables the more consistent the product.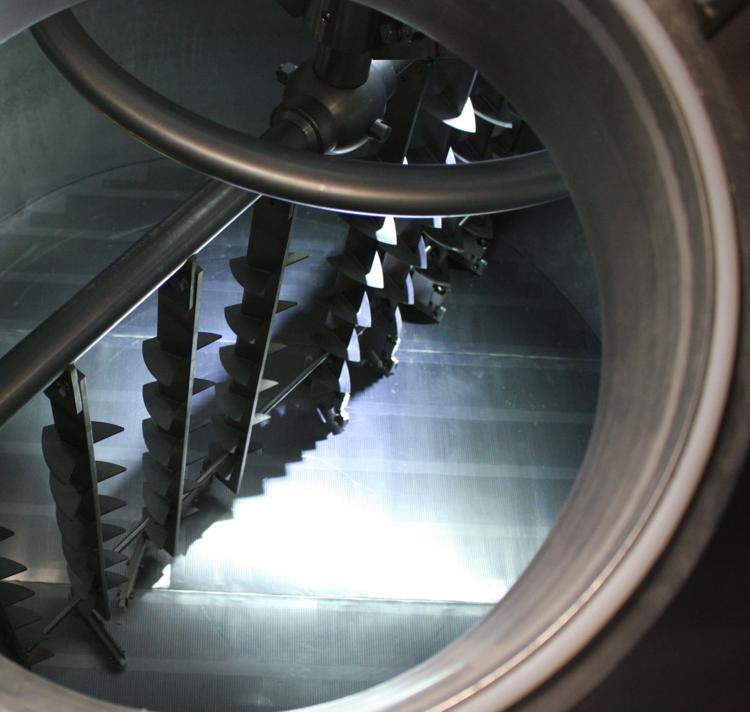 "Trent said the beer is going to be so much smoother once we moved down here — it's noticeable," Shell said.
And then there's the most glamorous part of brewing beer — cleaning all the equipment.
"Brewing beer is like 90 percent cleaning and sanitizing and 10 percent brewing beer," Shell said.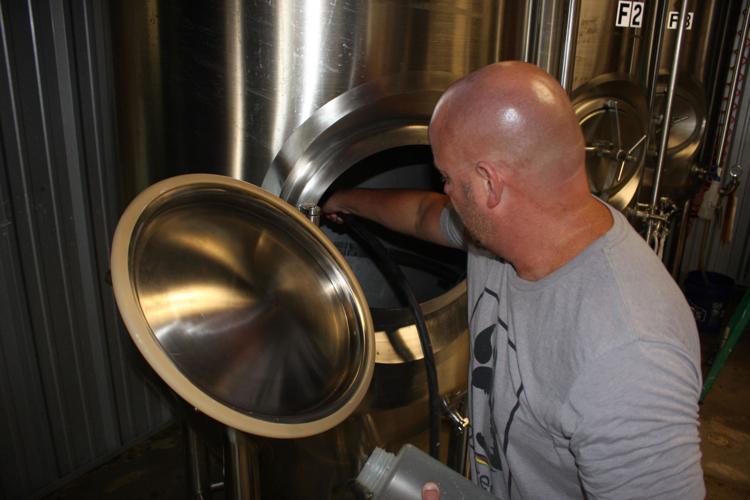 Rough start
A couple of years ago Shell and Prault may or may not have been sampling the fruits of their labor while discussing the future of their business.
"We were like 'do we keep this a hobby or move to the next level.' Here we are," Shell said gesturing to the multiple massive stainless steel tanks, pallets of grain and other brewing accoutrements.
Once they decided to move on to the next level, they went to purchase the equipment necessary, and that's where they hit a rough patch.
"Out the gate we had $55,000 stolen from us," Shell said.
They'd approached an Ohio manufacturer of brewing equipment, SysTech Stainless Works, and placed a deposit — later learning the company was going out of business. Even worse the company had stiffed several small breweries.
The Akron Beacon Journal reported RCBC's attorney Lee Niedrach said SysTech's owners Jason and Amanda Spurrell continued to take deposits knowing they wouldn't be able to deliver the equipment.
In January, RCBC won a default judgment which included the deposit costs, as well as punitive damages and attorney fees and costs.
They know they'll likely never get their money back, Shell said, but the judgment will stick with the Spurrells and hopefully keep them from taking anyone else's money.
Expansion
They're planning a grand opening on Aug. 18 for the Taproom above the brewpub at 333 Broad St. It's an event venue with all of RCBC's beers on tap.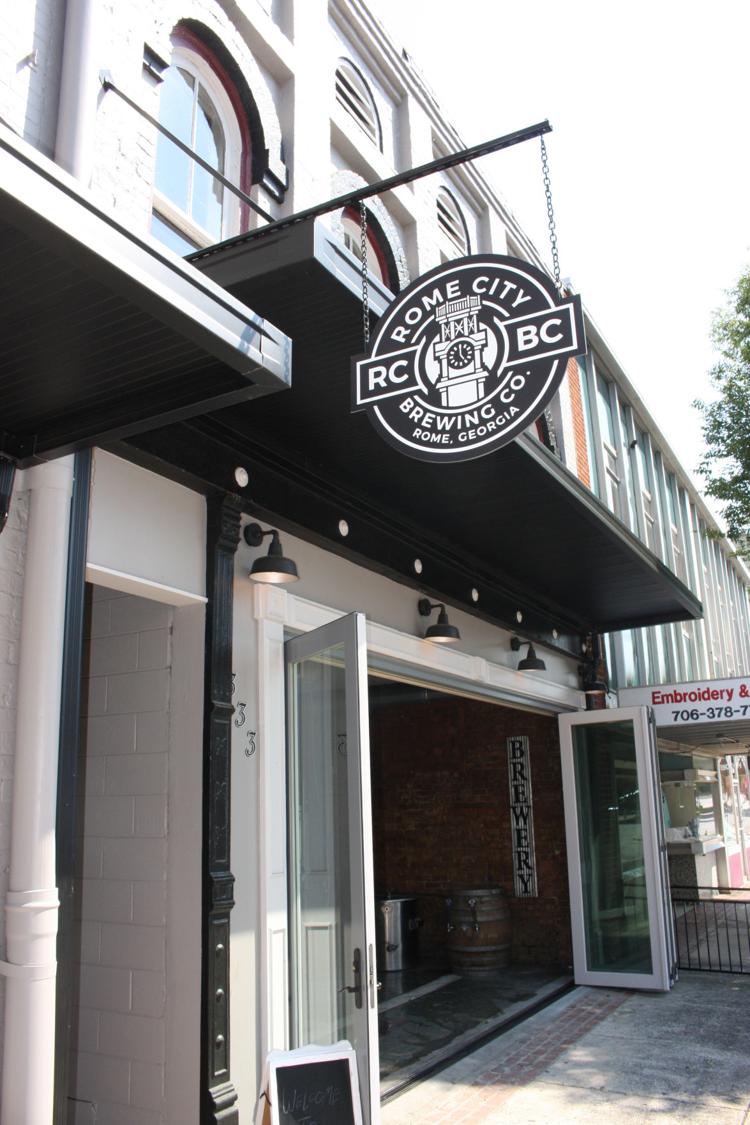 "We'll release a one off special beer for that occasion," Shell said.
And RCBC isn't just sticking with their mainstay brews — it is craft beer after all.
Currently there's an Oktoberfest brew in the works which should be ready for the traditional German event which begins at the end of September.
"Justin Shepard over at the Foundry designed it," Shell said. They're just brewing it on a larger scale at RCBC.
All in all the business is doing well, Shell said.
January through March RCBC sold on average about 25 kegs a month — in May that jumped to 270 kegs. They're not expecting that spike to necessarily become the norm, but it doesn't hurt.
And, looking at the space, there's plenty of room for expansion.