Duncan the 8-year-old Labrador retriever ended last week in the arms of his family after apparently wandering around Cherokee County for several months.
Danny and Diana Prince of Hickory Flat were reunited on Friday with their dog, who had been missing since March.
Duncan is described as a great family dog who is good with the couple's 5-year-old and 1-year-old children. Early in March he was anxious during a loud thunderstorm and bolted out the door, said Danny Prince.
The family posted signs around their neighborhood, searched the area and heard advice from family and perfect strangers, but to no avail.
"We had pretty much given up hope that he was coming back," Danny Prince said.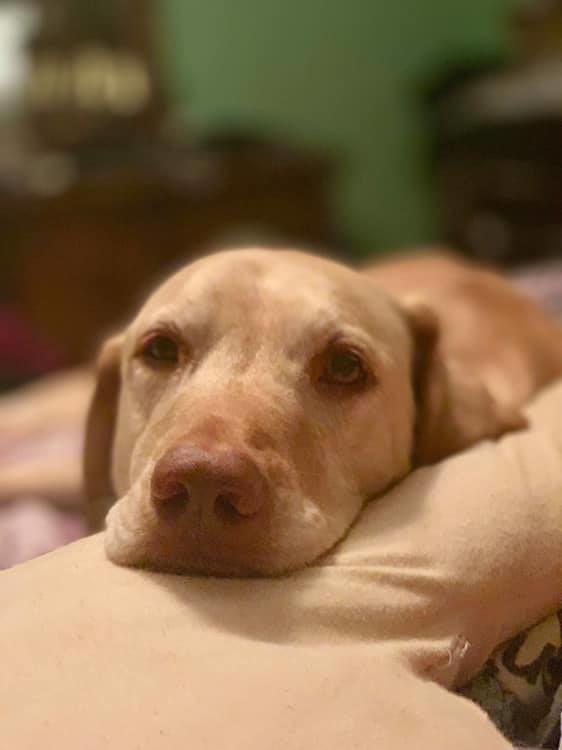 Friday, the family's luck began to change. Lara Shaw, who works with Angels Among Us to help people find their pets, had tagged Danny in a post in the "Furry friends lost and found in Cherokee County, GA" Facebook page. A Canton woman had seen a dog that looked like Duncan in her backyard. The couple went to her house later that day, and when they called for their furry friend, Duncan came running to them.
"He was covered in fleas and very malnourished; you could see the bones on him," Prince said. "We took him to the vet, they were surprised he was in better shape than they thought. We got the blood work back - they were thinking he would have heartworm, parasites and things like that. No heartworm, no parasites, 100-percent good other than the weight. So we have him at home, working on getting his weight back up."
A Facebook update with a photo of Danny Prince holding Duncan in the air generated hundreds of comments and 1,000 shares. People from across the country contacted the family with messages of support. Perhaps no one is as excited as Jackson Prince, 5.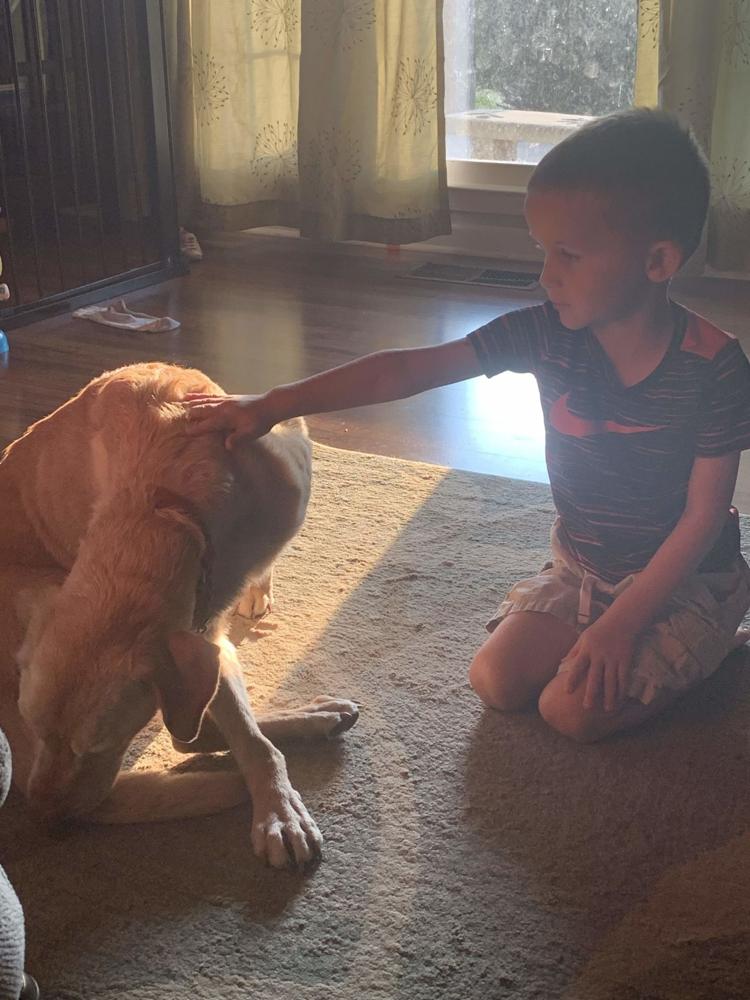 "Our 5-year-old son is so excited that our dog is back," Danny Prince said. "We feel so blessed that this happened. We were shocked."
The dog owner said his advice to others is, "Don't give up. Social media is your tool. There's people out there that see stuff that you don't see or you don't know, that they can see and help find a lost pet."