MARIETTA — They're the stars of Cobb's schools and now the top teachers from the Marietta and Cobb school districts have their own customized handprint tiles on the county teacher's Walk of Honor in Marietta Square.
Barbie Esquijarosa, an ESOL teacher at A.L. Burruss Elementary School, and Cynthia Wadsworth, a third grade teacher at Kemp Elementary School, were each recently named Teacher of the Year in their respective Marietta and Cobb school districts.
On Tuesday morning they were celebrated by the Cobb Chamber of Commerce, which unveiled their personalized marble handprint tiles, installed alongside 60 others of past teachers of the year, in the Walk of Honor along West Park Square.
"It's an incredibly humbling honor and privilege," said Esquijarosa, who moved from Miami to Cobb five years ago. "I appreciate this amazing opportunity, it will not be taken for granted."
A teacher of English to Speakers of Other Languages (ESOL) for all grades, Esquijarosa used Spanish during part of her speech and explained her difficult start in school, having been held back a year, as well as her improvement under a teacher who made her feel like she could succeed.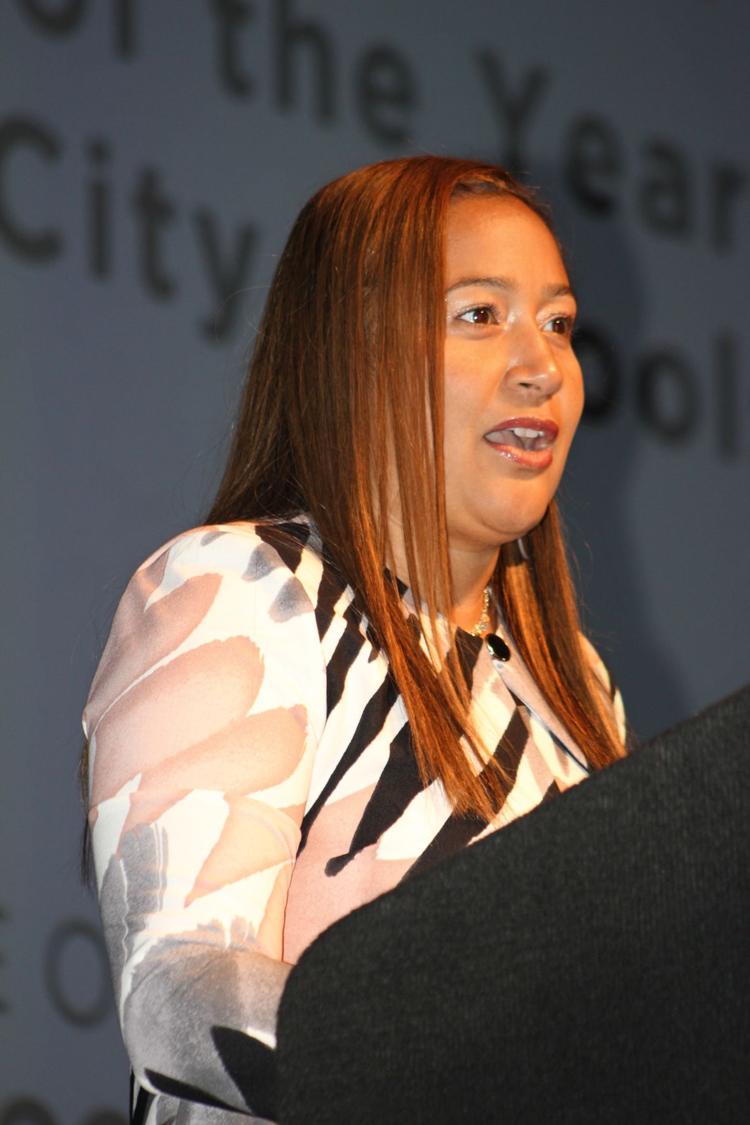 "I never felt more motivated than when a teacher I respected made me feel smart, she said. "I remember thinking if I were to ever become a teacher I would make sure I helped my students prepare for the real world. What matters most is what children and young adults feel about themselves nevermind the circumstances."
Quoting poet Maya Angelou, Esquijarosa urged everyone at the ceremony to make the people they interact with feel as though they are somebody and can become anything.
Her story was not too different to Wadsworth's, a Kennesaw State University graduate and teacher of 25 years, who also shared a significant changing point in her own education thanks to a remedial mathematics professor in her first year of university.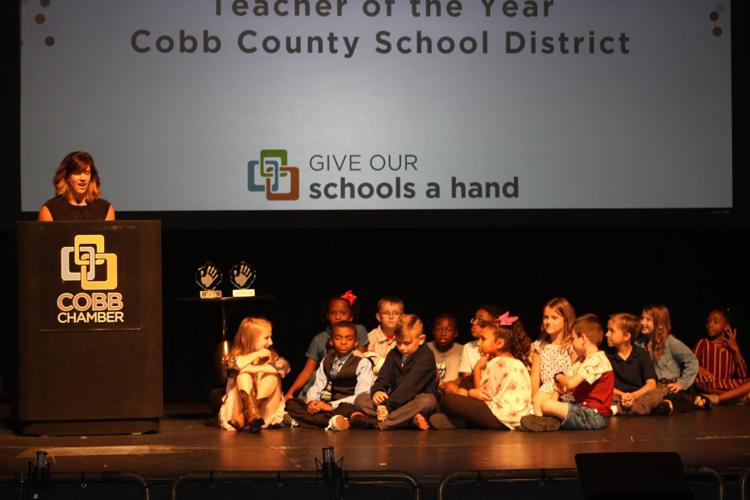 "To me he was a hero because of what he was able to do for me, he changed the course of my college experience and made me believe I could do anything, he even made me love math," Wadsworth said. "My hope is that in 30 years I have students who can look back and say the same thing about me, that I was just an ordinary hero who made them feel smart and that they could do anything."
This is the 31st year the Cobb chamber has hosted this event, through its Give Our Schools a Hand program.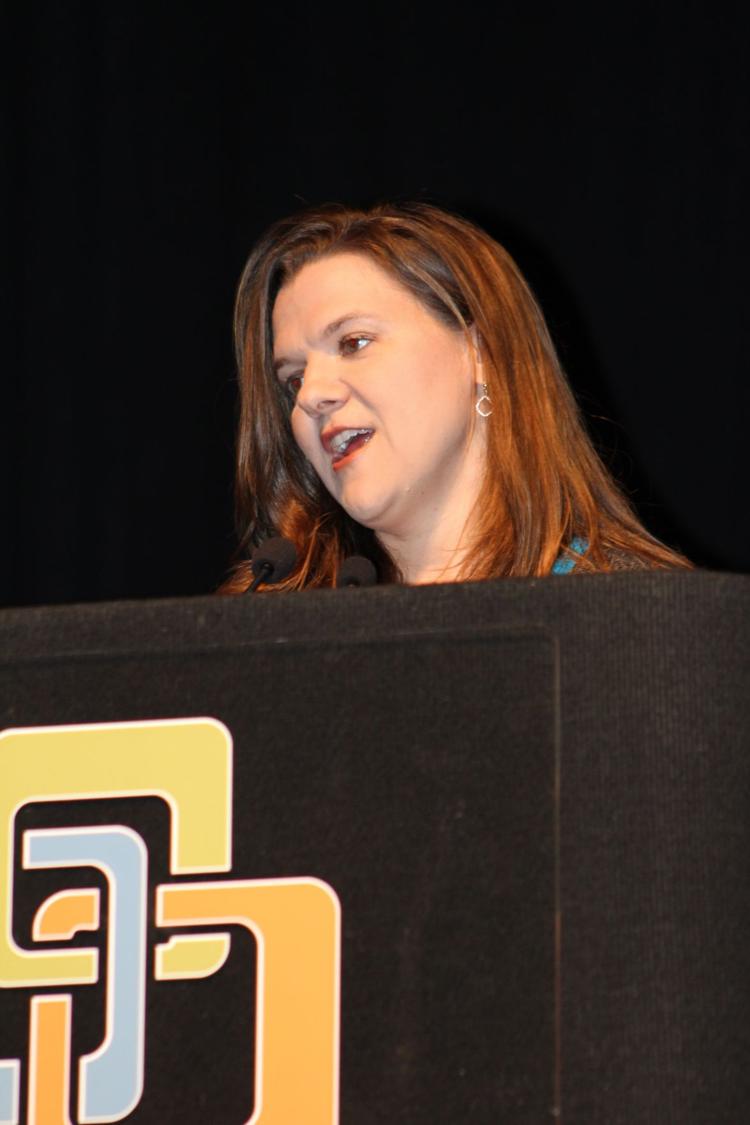 "We're all blessed to live in a county with the top school systems, and that's because of our incredible teachers and leadership," Chamber President and CEO Sharon Mason said while opening the handprint unveiling ceremony. "We've had a remarkable history but we also have a phenomenal future ahead of us as well."
About 200 school students, board members, teachers, staff, parents and elected officials attended the event from 10:30 a.m. to midday in the Earl and Rachel Smith Strand Theatre and outside on the Square.
Theatre General Manager Andy Gaines, whose venue has hosted the ceremony for the last four years, said it has special meaning for him.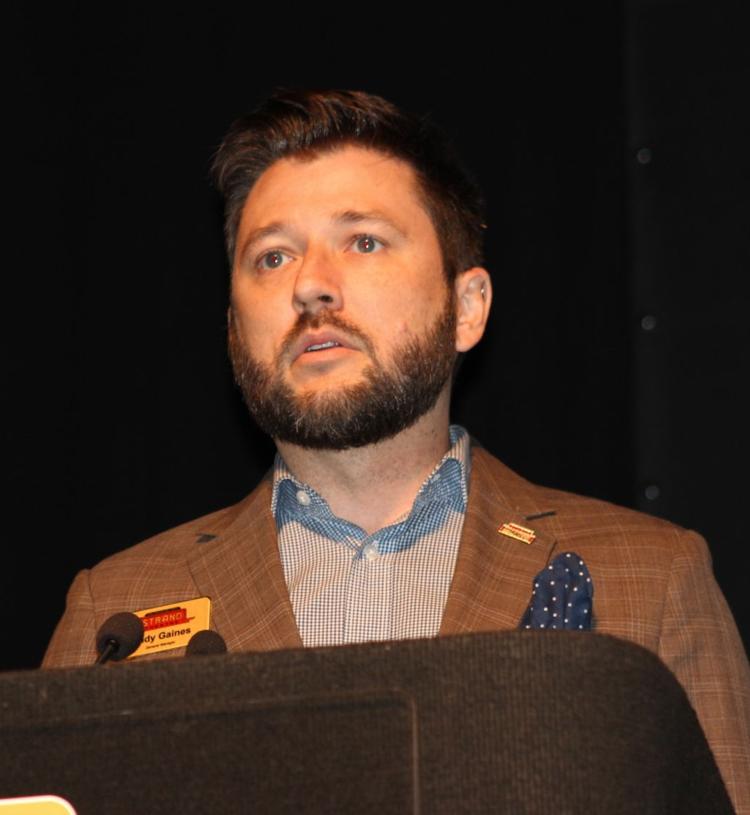 "The first time I stepped foot in the Strand was for this event many years ago," he said. I'm so proud to be a part of this, I'm so happy to be part of a community that invests in children that will grow up to be leaders in this community."
Marietta City Schools Superintendent Grant Rivera spoke about Esquijarosa's start as a teacher in Miami 12 years ago and her tough decision in relation to her career more recently.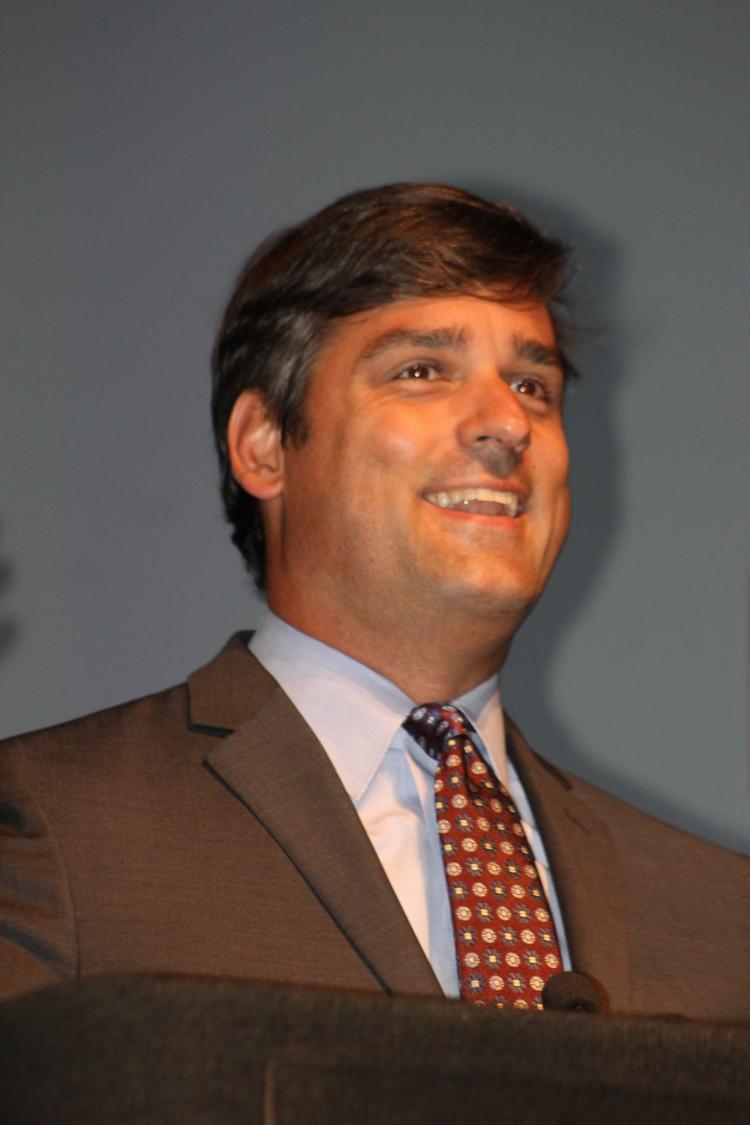 "We almost didn't have today because she almost left the profession," he said. "She went from being a school secretary to being an elementary teacher in fourth and fifth grade, and before she made the decision to become an ESOL teacher she almost chose to leave."
Rivera said Esquijarosa is an inspiration to her students, her family and the other educators and school staff around her and "tears down barriers that often prevent children from being successful."
Cobb County School District Superintendent Chris Ragsdale also spoke about Wadsworth, as an example of how Cobb "does it different and does it better than anybody else."
"Teachers are the superstars," he said. "They're what allows both our school districts to enjoy the success that they do, and this event is kind of like graduation, it reminds you why you do what you do."
The ceremony was punctuated with performances from Pebblebrook High School senior Elizabeth Harmon, the Marietta High School Chamber Choir and the Kemp Elementary School Cougar Chorus.