As winter sets in again across Cobb County, parents can expect their children to possibly come home one of these days with a runny nose, or wake up with a cough.
But this year there's a little more anxiety in the community than usual over flu-like symptoms, with four confirmed cases of measles in Cobb as the highly infectious virus proves more prevalent across Georgia than it has been in over a decade.
An unvaccinated Cobb student, sent home earlier this month from Mabry Middle School in the northeast part of the county, was the first person in Cobb confirmed to have measles this year, officials at the Georgia Department of Public Health announced on Nov. 9.
Three more cases in Cobb were confirmed by the state Friday.
"At least two of the individuals with measles are unvaccinated, and the vaccination history of the third is unclear," the agency said in a news release, urging those who are unvaccinated to immediately get immunized. "It is highly likely these cases are all related, but the investigation into any linkage is ongoing at this time."
In the Marietta City Schools district alone, which has 8,898 enrolled students, there are currently 179 unvaccinated students, all with exemptions on religious grounds, records show.
No medical exemptions for unvaccinated students currently exist in the Marietta City Schools district, spokeswoman Jen Brock told the MDJ.
Of the 179 unvaccinated students, 85 are in pre-K or elementary classes, 45 are in middle grades, and 49 are in high school, Brock said.
The MDJ requested corresponding information from the Cobb County School District, which was not made available by press time.
An epidemic?Mabry Middle School ordered all unvaccinated students to stay away from class until at least Nov. 22, while there is still a risk they could be contaminated on campus.
The state Department of Public Health said the Cobb individuals with confirmed cases of measles may have exposed other people between Oct. 30 and Nov. 13 and it is notifying those known to be at risk.
So far this year, there have been 11 confirmed cases of measles in Georgia, whereas the state only had a total of six cases in the 14 years prior, including 2018.
"These additional cases of measles should be highly concerning for anyone who is not vaccinated with MMR," the DPH stated, citing the combined measles, mumps and rubella vaccine.
Nationally, 1,261 cases of measles have been reported to the Centers for Disease Control and Prevention so far this year, the Atlanta-based federal organization states on its website, adding that this number is more than triple the 372 cases nationwide in 2018.
"This is the greatest number of cases reported in the U.S. since 1992," the CDC states. "Measles is more likely to spread and cause outbreaks in U.S. communities where groups of people are unvaccinated. The majority of cases are among people who were not vaccinated against measles."
Partial remedy
So can anything be done to curb measles? At least one local legislator has a suggestion.
State Rep. Teri Anulewicz, D-Smyrna, filed a bill in the Georgia General Assembly at the start of this year that would, if passed, give unvaccinated 16 and 17-year-olds the ability to choose to be immunized without parental consent against a dozen "preventable" diseases including measles.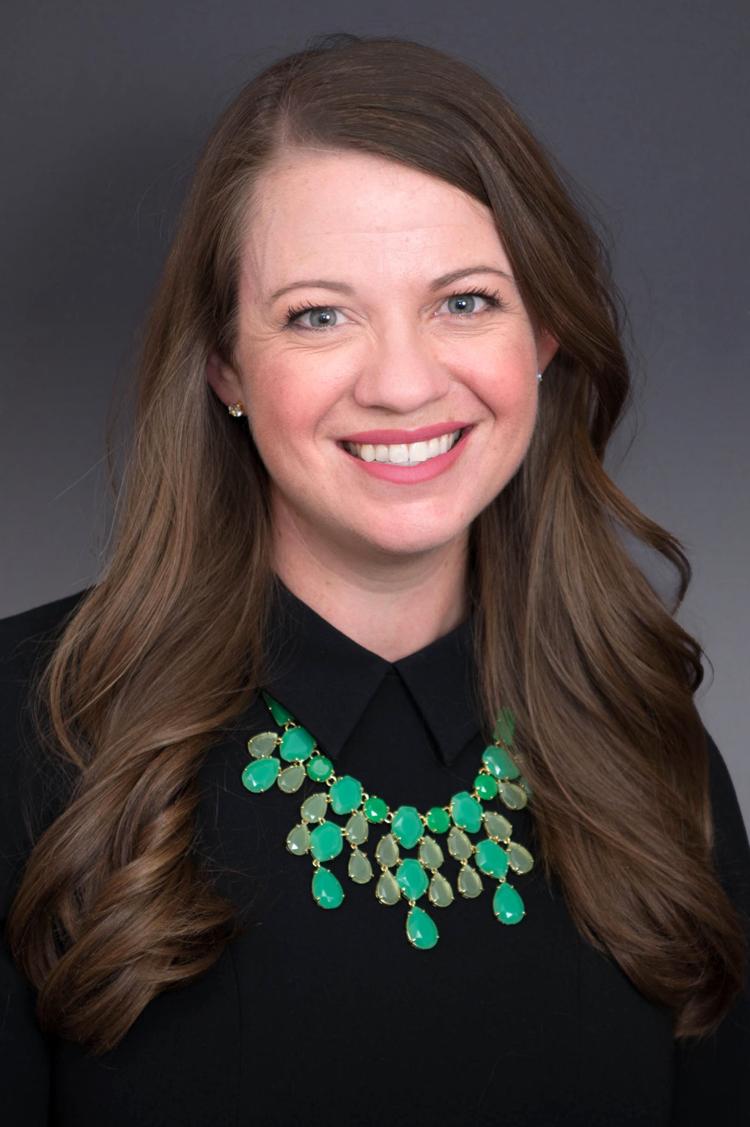 At present, those under 18 years of age are at the whim of their parents or legal guardians when it comes to this.
Anulewicz, who has bipartisan support for her bill, hopes it gets a committee reading in the Georgia House when the 2019-20 legislative session resumes in January.
The new law wouldn't mandate vaccinations for anyone, instead dropping the requirement for "mature minors" of 16 or 17 years to have parental consent, giving them the chance to choose immunization through consultation with their doctor or pediatrician, she said.
"I always kind of wondered what happens for kids who grow up without vaccinations when they get to this age, if they want the protection of vaccines," Anulewicz said. "If they can elect to have sex at 16, they should be allowed to receive vaccines. I think it's also important to protect people that for medical reasons can't take vaccinations."
Anulewicz is a mother whose eldest child is almost 15 years old, born at a time when celebrities were gaining traction for the anti-vaccination movement by publicly denouncing immunization as dangerous.
"When you are a new parent it's terrifying," she told the MDJ. "I remember spending a lot of time researching on different sites and sharing ideas with other new moms."
Her children are all vaccinated, but Anulewicz said she's encountered others over the years who aren't, as well as parents convinced it's not safe.
She said pediatricians and other health professionals support "this kind of legislation," as does the American Medical Association, which approved a policy statement along these lines this summer.
"I'm proud of being ahead of the AMA," Anulewicz said.
Theoretically speaking
In Georgia, it is compulsory for children to be vaccinated before they attend school, unless they have an approved medical or religious exemption.
Requirements regarding child immunization in Georgia are listed on the state DPH's website, as well as instructions for seeking and receiving an exemption on medical or religious grounds.
Kathleen Toomey, commissioner of the Georgia DPH, said the MMR vaccine is safe and about 97% effective.
"Measles is a serious disease, one which can lead to dangerous complications, even death," Toomey said Friday. "Vaccination is strongly advised for individuals not only to protect themselves, but to protect vulnerable populations, such as infants who are too young to be vaccinated and those who cannot be vaccinated for medical reasons."
For measles, the CDC recommends two doses of the MMR vaccine at between 12-15 months of age and again between four and six years of age.
Statistics published by the CDC show roughly one in five people in the U.S. who get measles will be hospitalized; one in every 1,000 will develop brain swelling that could lead to brain damage; and up to three in every 1,000 will die, even with the best care.
"Measles can cause serious complications," the CDC states. "Some people think of measles as just a little rash and fever that clears up in a few days, but measles can cause serious health problems, especially in children younger than five years of age."
Common measles symptoms include high fever, cough, runny nose, watery red eyes, and rash.
So far this year in the U.S., 123 of the people who got measles, or around 10%, were hospitalized, and 61 reported having complications including pneumonia and encephalitis, the CDC reports.
Some religious groups oppose vaccination, including the ultra-Orthodox Jewish community, and some people's bodies are simply unable to handle vaccinations due to medical conditions or a weakened immune system. Babies and the elderly often fall into this category.
According to the CDC, there were 17 measles outbreaks in the U.S. last year, the most severe of which were in New York State, New York City and New Jersey among unvaccinated members of Orthodox Jewish communities.
"These three outbreaks contributed to most of the cases," the CDC said. "These outbreaks were associated with travelers who brought measles back from Israel, where a large outbreak is occurring. Eighty-two people brought measles to the U.S. from other countries in 2018. This is the greatest number of imported cases since measles was eliminated from the U.S. in 2000."
The idea that vaccinations cause autism among children, a theory that gained popularity about two decades ago, is still also cited as a reason some parents choose not to immunize their children, despite this being widely debunked by science and public health communities worldwide.
The fact there are parents in virtually every community opposed to vaccination is cause for concern among many, even those who otherwise support unhindered individual choice.
Even the leaders of some of the largest global religions, including Catholicism, have publicly urged their followers to vaccinate their children for the good of the community.