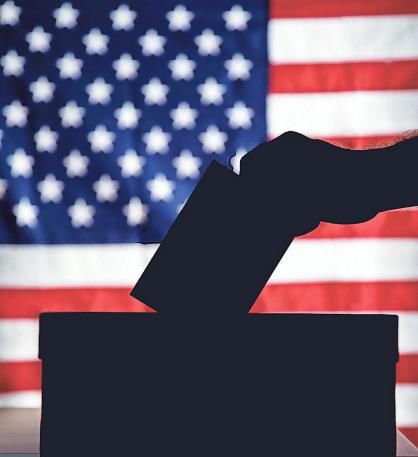 The cost of anything purchased, except for fuel, in Walker County will increase next spring. The sales tax will rise to 8 cents on the dollar from 7 cents.
That's because voters on Nov. 7 approved a referendum to charge an additional 1 percent transportation special-purpose local-option sales tax (TSPLOST) dedicated to funding road and bridge improvement projects. The vote was 2,622 "yes" (70 percent) to 1,122 "no" (30 percent) for adopting the TSPLOST.
"This would have a major impact on getting some of our highly trafficked roads repaved," Commissioner Shannon Whitfield said when he proposed the tax hike.. "Without passage, we can expect a life filled with potholes."
Walker County, which is mired in debt and has a negative cash flow, can leverage the expected influx of revenue to secure state highway funds.
Rejection of a regional TSPLOST referendum in 2012 — a measure that Whitfield opposed — meant the required county contribution to receive state funding went from 10 percent to 30 percent. As an example, rather than paying $100,000 of a $1 million paving project, the county expense rose to $300,000 for the same $1 million project.
Because the county did not have sufficient funds for a 30/70 needed to free about $1 million annually in state money, that money sits unused in what is essentially an escrow account. But if unused within three years, the county must return a year's worth of those earmarked transportation dollars.
Whitfield, in his first year as commissioner, made it clear to voters that if TSPLOST failed, the county would be forced to surrender money it was entitled to, saying, 'I have about $ 1 million of LMIG (state Local Maintenance and Improvement Grant) money in the bank account but can't use it because we are shy of the 30 percent match.
"I don't have the funds available to match the state money, but TSPLOST could be used as matching funds to reach that 30 percent.
"The cost to resurface is about $100,000 per mile, so with this we would pave and stripe roughly 26 miles of county roads."
Now that Walker has become only the second county in Georgia to adopt a single-county TSPLOST, local road improvements can be expected. But seeing visible changes will take time: the "paving season" runs spring through fall, the tax will not collected until April of next year.
Joe Legge, the commissioner's spokesman, said the county has filed for an extension on the 2017 LMIG funding that, if granted, allows the county until 2019 to match and start spending that money.
As adopted, this TSPLOST goes solely to county, not state or federal roads, with pro rata shares for each of its four cities. Allocations would be the same as the current SPLOST with 75 percent going to the county, 11.67 percent to LaFayette, 6.3 percent to Rossville, 3.75 percent to Chickmauga, 2.87 percent to Lookout Mountain and 0.39 percent to that portion of Fort Oglethorpe that is within Walker County's borders.
Whitfield said it is anticipated that this would bring in about $3 million annually, of which about $2.25 million
would go into the cash-strapped county's coffers.
"This would be a five-year TSPLOST. By law it cannot exceed five years," he said, adding, "and it can only be used for transportation."
TSPLOST funds can be used to pay for new construction as well as for maintenance of existing roads, bridges and other transportation-related capital projects.
When asked "what next?" following the resounding approval received on Nov. 7, Legge replied, "Our next step will be to develop a Comprehensive Road Improvement Plan, detailing which roads and bridges in the county need the most attention."
Legge said plans call for an engineering firm to evaluate every county road and score them 1 to 100 based on Georgia DOT standards. While such a process will take several months to generate the data needed to proceed with repairs and construction, he said the process should eliminate "the potential for politically driven projects or favors and make sure the limited resources we will have for road maintenance are spent wisely."
A prioritized list of roads needing immediate work will be crafted from the engineering study, but 10 roads are already tied to the county's 2017 LMIG funding.
"That list was developed and turned into the state in 2016 by the prior administration," Legge said.
The county has filed for an extension of that earlier LMIG list, he said. Since TSPLOST revenue will not be available to match those funds until next summer/fall — after the engineer's report is complete — the old LMIG list could be amended.
"Roads on that list may or may not make the cut," Legge said.
The TSPLOST takes effect on April 1, but no money will be distributed until July 2018.
" Although we have a lot of roads in need of attention, the delay in funding will give us time to get the road study completed and a Comprehensive Road Improvement Plan in place," he said.
As officials anticipate being able to start paving sometime next summer, Legge said it is hoped that " the state will look more favorably on funding transportation projects in Walker County in the future, once we can provide them with data, using their specifications, on the condition of our roads."