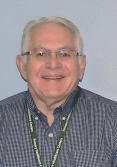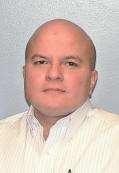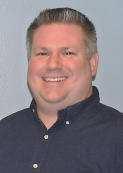 Since 2008, when it opened a clinic in the building formerly occupied by the Walker County Health Department, Primary Health Care has been THE provider of affordable medical services in Rossville.
PHC offers primary medical, dental and mental health services along with health education and preventive services at 1430 Suggs Street.
"We're the only medical office in Rossville, " said Dr. Michael McCoy, who practices at the Scruggs Street facility. "If we have to close the doors, there will be no medical providers."
Steve McDaniel has frequented the clinic since opening day in 2008. He said his "regular doctor" quit accepting Medicaid and after having a complete hip joint replacement he could not return to his Rossville home until he had a doctor — something PHC provided.
McDaniel said he nearly died when fire consumed his house in 2010. Injured in the fire, he was taken to Vanderbilt hospital in Nashville for treatment. Though Georgia-based, PHC accepted McDaniel's TennCare insurance while he convalesced at a facility in East Ridge and waited for his home's repair.
"I'm not the easiest person to deal with but they've been with me all the time," he said. "I'm in a wheelchair most of the time — or use a walker — and it is great to have your same doctors continue seeing you. They have treated me like a family member, not just as a patient."
But the clinic's closure is a very real possibility as the working relationship between PHC and its landlord, Walker County government, has become more and more strained.
Commissioner Shannon Whitfield says the clinic has burdened county taxpayers over the past decade. He has faulted PHC's not paying for maintenance, for insurance, for utilities — even rent.
In November 2017, Whitfield said the clinic had cost taxpayers more than $1.06 million in rent, $110, 000 in maintenance and insurance and roughly $190,000 in utility bills since its opening. In addition, the commissioner stated the county had invested $400,000 to renovate the building.
Documents provided by the Georgia Department of Community Affairs (DCA) indicate the county, in 2007, was awarded a $465,913 redevelopment fund grant for "rehabilitation of the old Walker County Health Department in Rossville."
That grant was earmarked for installation of a new roof, replacing the HVAC system to eliminate mold problems, to make structural repairs and redo the interior. All this would prepare the facility to "house a newly-instituted dental program and other healthier services for low-
"We're the medical oasis in a health care desert."
— Dr. Jose Justiniano
to moderate-income individuals."
To secure state funding, the county provided $202,908 toward the building's lease ($141,500), utility and maintenance requirements.
In addition to a $668,831 total of public support, a $231,249 grant from the Georgia Baptists Healthcare Ministry Foundation was secured to help with the Rossville clinic's operating expenses.
As part of its original agreement with the state, Walker County, as landlord, must provide general liability, fire and theft insurance as well as cover the cost of building and grounds maintenance.
"What would it have cost the county if we weren't available," said Sandy Matheson, community liaison for PHC.
Noting that it is impossible to assign a monetary value to an individual, Matheson added, "We've saved lives. We've saved families."
While the disagreement over dollars spent and dollars due has sparked the recent controversy — who owes what to whom? — the reason for the clinic's existence remains unchanged: making comprehensive care available to anyone and everyone.
"We're the medical oasis in a health care desert," said Dr. Jose Justiniano, PHC's medical director.
In granting the request for state funding, it was noted that PHC brings a full range of medical and dental services to "individuals who ordinarily would not receive adequate health care services — the indigent or families with income at or below 200 percent of the federal poverty level and the uninsured or underinsured."
A special condition of the initial DCA community development grant is that the clinic in Rossville continue providing medical services to the community throughout the facility's life. Any changes will require public hearings and DCA approval.
There is no requirement in the grant application that PHC is the only health care provider that could occupy the 9,500-squarefoot structure.
But if the county changes the building's use, it must repay the grant — in full if done within the first five years of operation, otherwise by using 20-year straight-depreciation.
It is because it brings community-based health care to a semi-rural area that the Rossville clinic, in an area designated as "blighted," has continued receiving federal grants on an annual basis.
Those grants, while not sufficient to cover all operating expenses, make it possible to see those with Medicaid, those without insurance and those who, while having insurance, have such high deductibles that they visit doctors only when it is a matter of life or death, according to staff members.
McCoy said the effect of closing the Rossville office would be unbelievable and immediate.
"The ERs would be flooded," he said.
Andy Simpson, a family nurse practitioner, said it is difficult for Georgia Medicaid patients to get services —many offices refuse to accept new Medicaid patients.
On top of that, "Other offices won't refer, but we do," he said.
Simpson said the clinic is more than a doc-in-the-box type facility, that it has vertical integration within a health care delivery system. The Rossville office provides primary care, does lab work and screenings, partners with area mental health providers and acts as a go-between for specialists and local patients.
Matheson pointed out that in the recent cold spells, the Rossville clinic's staff are seeing the homeless, not as providers of medical service, but as liaisons with other social service agencies and programs.
And during the recent Affordable Care Act sign-up period, she said on-site navigators were" unbelievably busy" assisting individuals properly file forms necessary to obtain health care coverage.
In addition, case management professionals will help with nutritional planning, with filing claims and for helping apply for free or reduced-price drugs for PHC patients.
McCoy estimated that "probably one-half of my patients are diabetic" and noted that, for many, the cost of test strips, insulin and other treatment is beyond their reach. Because of that, clinic staff and case managers help enroll patients in drug companies' subsidized drug programs, making it possible for manage their condition.
"Patients to the doctor, get a prescription, go to a pharmacy, find out that can't afford it and that's the end of it," Simpson said. "We go the extra mile and help secure the medications.
The clinicians agreed that an integrated approach is needed to treat the patients that depend on the Rossville clinic as their one-stop-shop for medical care.
"Our providers walk hand-in-hand alongside our patients," Matheson said.
The original application for the community development grant noted another benefit of having the local clinic is that its staff come from the community it serves. From reception through examination and beyond, locals treat locals at PHC in Rossville.
The privately insured, those with Medicare or Medicaid, the underinsured and the uninsured (where an income-based sliding fee-for-service is used) — all receive comprehensive care at PHC, one of the few medical providers that qualify for federal assistance in this part of the state.
"We see everybody," McCoy said.
"I'm not the easiest person to deal with but they've been with me all the time. ... They have treated me like a family member, not just as a patient."
— Rossville resident Steve McDaniel