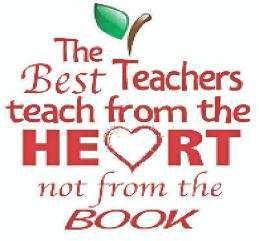 Have you ever wondered which schools have the best teachers in Georgia? Well, Fairyland Elementary and Rock Spring Elementary in Walker County are among the state's elite.
Niche.com, a ranking website that often focuses on schools and education, ranked the 100 best elementary schools in the Peach State. The rankings are based on "student and parent ratings of teachers, teacher salaries, teacher absenteeism, teacher tenure, student-teacher ratio, and the Niche Academics Grade for the school."
Here are the top 100 public elementary schools in Georgia for 2019 with the best teachers, according to Niche.
1 Pepperell Primary School, Floyd County Schools
2 Ephesus Elementary School, Heard County Schools
3 McHenry Primary School, Floyd County Schools
4 Jones Elementary School, Bremen City Schools
5 Timothy Elementary School, Clarke County Schools
6 Oconee County Elementary School, Oconee County Schools
7 Trion Elementary School, Trion City Schools
8 Chase Street Elementary School, Clarke County Schools
9 Colham Ferry Elementary School, Oconee County Schools
10 East Side Elementary School, Cobb County Schools
11 Barrow Elementary School, Clarke County Schools
12 Buford Academy, Buford City Schools
13 Rocky Mount Elementary School, Cobb County Schools
14. C.B. Watson Primary School, Houston County Schools
15 Patterson Elementary School, Pierce County Schools
16 Midway Elementary School, Pierce County Schools
17 Bonaire Elementary School, Houston County Schools
18 Shallowford Falls Elementary School, Cobb County Schools
19 Hickory Flat Elementary School, Cherokee County Schools
20 Sope Creek Elementary School, Cobb County Schools
21 Bremen Academy, Bremen City Schools
22 Davis Elementary School, Cobb County Schools
23 High Shoals Elementary School, Oconee County Schools
24 Clarkesville Elementary School, Habersham County Schools
25 Chalker Elementary School, Cobb County Schools
26 Fifth Avenue Elementary School, Decatur City Schools
27 Carrollton Middle-Upper Elementary School, Carrollton City Schools
28 Brookwood Elementary School, Forsyth County Schools
29 Malcom Bridge Elementary School, Oconee County Schools
30 Tritt Elementary School, Cobb County Schools
31 Ila Elementary School, Madison County Schools
32 Eastvalley Elementary School, Cobb County Schools
33 Lewiston Elementary School, Columbia County Schools
34 Metter Elementary School, Candler County Schools
35 Kemp Elementary School, Cobb County Schools
36 Nahunta Primary School, Brantley County Schools
37 Quail Run Elementary School, Houston County Schools
38 Commerce Elementary School, Commerce City Schools
39 Demorest Elementary School, Habersham County Schools
40 T.G. Scott Elementary School, Monroe County Schools
41 Settles Bridge Elementary School, Forsyth County Schools
42 Big Creek Elementary School, Forsyth County Schools
43 Addison Elementary School, Cobb County Schools
44 Lake Joy Elementary School, Houston County Schools
45 Johns Creek Elementary School, Forsyth County Schools
46 Blackburn Elementary School, Lumpkin County Schools
47 Kincaid Elementary School, Cobb County Schools
48 Bullard Elementary School, Cobb County Schools
49 Frey Elementary School, Cobb County Schools
50 Hazel Grove Elementary School, Habersham County Schools
51 Colbert Elementary School, Madison County Schools
52 Blackshear Elementary School, Pierce County Schools
53 Mount Bethel Elementary School, Cobb County Schools
54 Simpson Elementary School, Gwinnett County Public Schools
55 Cohutta Elementary School, Whitfield County Schools
56 Williams Heights Elementary School, Ware County Schools
57 Fairyland Elementary School, Walker County Schools
58 New Glennwood Elementary School, Decatur City Schools
59 Dames Ferry Elementary School, Jones County Schools
60 Woodville Elementary School, Habersham County Schools
61 Shiloh Point Elementary School, Forsyth County Schools
62 Fairview Elementary School, Habersham County Schools
63 Saint Marys Elementary School, Camden County Schools
64 Hoboken Elementary School, Brantley County Schools
65 Murdock Elementary School, Cobb County Schools
66 Haw Creek Elementary School, Forsyth County Schools
67 Oglethorpe Point Elementary School, Glynn County Schools
68 Ford Elementary School, Cobb County Schools
69 Mountain View Elementary School, Cobb County Schools
70 Kelly Mill Elementary School, Forsyth County Schools
71 River Ridge Elementary School, Columbia County Schools
72 Brookwood Elementary School, Gwinnett County Public Schools
73 Kings Chapel Elementary School, Houston County Schools
74 Coal Mountain Elementary School, Forsyth County Schools
75 Still Elementary School, Cobb County Schools
76 Riverside Elementary School, Columbia County Schools
77 Johnson Elementary School, Floyd County Schools
78 Blackwell Elementary School, Cobb County Schools
79 Satilla Marsh Elementary School, Glynn County Schools
80 West Side Elementary School, Marietta City Schools
81 Carnesville Elementary Primary School, Franklin County Schools
82 West Fannin Elementary School, Fannin County Schools
83 Schley County Elementary School, Schley County Schools
84 Centralhatchee Elementary School, Heard County Schools
85 King Springs Elementary School, Cobb County Schools
86 Vaughan Elementary School, Cobb County Schools
87 Blue Ridge Elementary School, Columbia County Schools
88 Whitehead Road Elementary School, Clarke County Schools
89 Macedonia Elementary School, Cherokee County Schools
90 Shirley Hills Elementary School, Houston County Schools
91 Rock Spring Elementary School, Walker County Schools
92 Sharon Elementary School, Forsyth County Schools
93 Parsons Elementary School, Gwinnett County Public Schools
94 Winnona Park Elementary School, Decatur City Schools
95 Center Elementary School, Ware County Schools
96 Keheley Elementary School, Cobb County Schools
97 Rocky Branch Elementary School, Oconee County Schools
98 New Life Academy of Excellence, Gwinnett County Public Schools
99 Due West Elementary School, Cobb County Schools
100 Carrollton Elementary School, Carrollton City Schools