Walker County school board members offer multiple suggestions for new public participation policy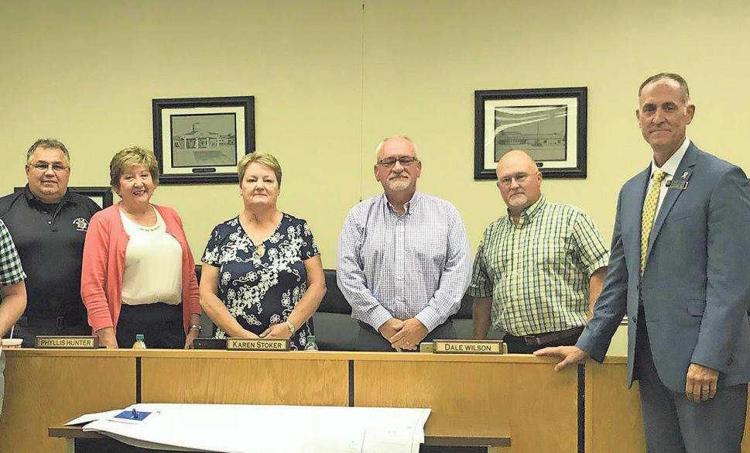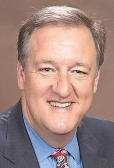 Walker County school board members have more than a dozen possible tweaks to a draft public participation policy that sets guidelines for people who want to speak at board meetings.
The Board of Education met in a special called session Monday, Nov. 5, to work on a revised public participation policy. Board members spent nearly an hour discussing and offering suggestions for the revised policy.
Schools Superintendent Damon Raines and County Schools Attorney Ronald Womack, having examined some 30-40 policies of area school boards since late June, revised their previous policy and presented a draft revision as a starting point for the evening's discussion.
Board Chairman Mike Carruth and members Bobby McNabb, Phyllis Hunter, Karen Stoker and Dale Wilson all made comments on the revised draft and offered multiple suggestions based on their own study of up to 100 public participation policies of other school boards, primarily within Georgia.
Among the suggestions offered by the board members were:
• To broaden the definition of "meeting" (as with the superintendent) to include phone calls and emails as well as face-t0-face – Carruth. This would also accommodate disabled, elderly and residents with work conflicts – Stoker
• To decide if the same policy should/would apply to items on the board's agenda and to open, non-agenda topics – Wilson
• To shorten the response time by the superintendent to five rather than 10 working/school days as recommended by Womack and which was left open-ended in the board's previous policy – Raines
• To continue to go through the ladder or chain of command (teacher, principal, superintendent) for classroom issues rather than going directly and immediately before the school board – Hunter, Stoker
• To have concerned residents and educators address the board during its regular monthly board meeting rather than during the board's planning meetings – Womack, Raines
• To require petitioners to be a Walker County resident, a relative of a student in the school system, or an educator in the school system – McNabb. "We need some sort of verification process to make sure that we are speaking to someone who has an interest in the school system," he explained.
• To provide a one-stop, one-click online petition to speak, available on the school system's website, which petitioners could download, print out, fill out, and submit (by hand delivery, mail, or email) – Stoker
• To allow petitioners to register or sign in the day of the board's meeting and be allowed to address the board that evening – Stoker. "We need to have something in there that will allow our public to know that they are welcome," she said. Suggested variations of this open registration could be within 24 or 48 hours of the meeting at which the petitioner desired to speak.
• To shorten the time between meeting with the superintendent and addressing the board to three working/school days depending on the calendar – Raines
• To allow petitioners, especially system employees, to address "public concerns/issues" with the school system – Womack
• To ensure that district employees go through the chain of command with supervisors and the superintendent before addressing the board – Hunter, McNabb
• To clearly define and describe what such "public concerns/issues" would and would not include – Hunter, Stoker and others
• To clarify who are the "stakeholders" who have valid interests in school system policies – Womack, Raines
• To include a "designee" of the superintendent so petitioners would have a designated representative if the superintendent were unavailable – Womack, Raines
• To provide a "marriage" of petitioner options, going through the chain of command for some issues while having the open registration option for other appropriate issues – Stoker
• Throughout the meeting both Raines and School Board Clerk Janet Cobb took extensive notes. Raines told the board members that all suggestions and participation policies presented by the members would be provided to each member for examination and consideration. Suggested revisions will be reviewed by the system's attorney and discussed again by board members at their Nov. 13 planning session and probably at their next monthly meeting
Whenever a finalized revised policy is agreed on and adopted by the board, there is still a 30-day review period before it officially would go into effect.
Stoker suggested that perhaps a temporary policy could be adopted until a permanent one goes into effect. "Until we get a policy in place, there needs to be some open avenue of public participation," she said.
With the 2015 "freedom of speech" lawsuit challenging the board's previous policy and the recent desire of some Fairyland Elementary School parents to address the board, the irony is that in the 40 years the board has had a public participation policy, established in 1978, that petitioners have addressed the entire school board at one of its meetings only five times.
Explained Raines in a statement:
"The public participation policy has been used five times since it was adopted by the board. That does not mean these were the only opportunities for the public to address the full board during that timeframe. The public has access to our board members in a variety of other avenues, including email, telephone, and individual meetings or meetings with two members. The board has also had a large number of special meetings (town hall meetings) that deal with issues that arise that stimulate high interest such as the timely completion and opening of a new school, the possibility of rezoning, the discussion of our choice to become a Strategic Waivers School System (SWSS), and the required budget hearings that happen each year around the adoption of our annual budget; all of which have happened during my tenure as superintendent. I cannot speak to what happened prior to my time here in Walker County; although I have heard stories of this same type of meeting/meetings that have happened in the past where the public was invited and had the opportunity to address the full board during a scheduled meeting." Jim Barrett, a Walker County teacher and president of the Walker County Association of Educators, listened to all the suggestions, recommendations and discussion by board members but was dissatisfied with what he heard, calling their proposals and concerns a "disaster." He said after the Nov. 5 meeting that any new policy along the lines discussed in the meeting would be challenged, primarily because the board is trying to draft a policy "without the public's input."
When asked about Barrett's charge that the board is trying to draft its new policy "without the public's input," Raines cited the 2010 Georgia Code, Title 20 – education, Chapter 2 elementary and secondary education, Article 3 local boards of education, Section 20-2-61 Fundamental roles of local boards of education and local school superintendents, which he said "is clear about the Board's responsibility to establish policy. There is no mention of public input and it also states very clearly in (b) '...no local board of education shall delegate or attempt to delegate its policy-making functions.' If the Board used public comment to establish, that would at least be an attempt to delegation its policy-making function to the public," Raines explained.
That code also states in (a) that "The fundamental role of a local board of education shall be to establish policy for the local school system with the focus on student achievement. The fundamental role of a local school superintendent shall be to implement the policy established by the local board."
Background on public participation policy
Jim Barrett, a teacher at Saddle Ridge Middle School and president of the county's Association of Educators, challenged the school board's public commenting policy in March 2015.
The policy required anyone who wanted to address the board to first meet with the Damon Raines, the school superintendent. After this meeting, the person could file a request with the central office to speak to the board. The request had to be filed at least two weeks before the meeting. The policy required Raines to investigate a concern within 10 days and send a written response to the concerned person.
But there was no specific deadline or timeframe for when Raines actually had to meet with the concerned person.
U.S. District Court Judge Harold Murphy in Rome, Ga., ruled in April 2016 that the school system must establish a new policy that, at very least, sets a timeframe for the superintendent to meet with the concerned person. The board was also ordered to review policies from 11 North Georgia counties.
The school board unsuccessfully appealed the judge's ruling, with its final appealing failing in May 2018. The school board was ordered in June 2018 to settle with Barrett (for an undisclosed amount) and to pay Barrett's attorneys $330,000, all which comes from an insurance company.