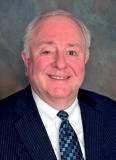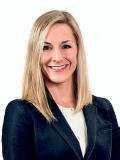 Sometimes great things come in tiny packets.
That was perhaps the case about three weeks ago when a brief news release announced that Chattanooga-based CHI Memorial had signed an agreement to manage Cornerstone Medical Center in Fort Oglethorpe.
"They recognized us as a premier provider," Larry Schumacher, CEO of CHI Memorial and senior VP of operations CHI Southeast Division said when the contract was announced. "We have been asked to bring life to this hospital."
Schumacher said revitalization of the former Hutcheson hospital will be a collaborative process with Cornerstone and its parent company, ValorBridge. And while it might be the first such partnership for the CHI Memorial, this is not unique to the overall Catholic Health Initiative's national health care system.
"We have many management arrangements with smaller hospitals around the country," he said. "When there is a need, when there is a gap in services, we try to become involved to either close the gap or improve the health care in a region."
Management of the North Georgia hospital is not CHI Memorial's first foray into areas once served by Hutcheson Medical Center.
"Since Hutcheson transitioned we have brought many of the prior HMC ambulatory care facilities into our group," Schumacher said.
The Chattanooga-based hospital has assumed operations at former Hutcheson clinical facilities in Trenton, Chickamauga, LaFayette and the former Hutcheson on the Parkway facility in Ringgold.
Those clinics were not part of the federal bankruptcy court-ordered sale of Hutcheson assets, the sale that had ValorBridge purchase the Fort Oglethorpe hospital in the summer of 2016. ValorBridge's purchase began after ApolloMD, one of its branches that provided emergency room staffing at Hutcheson, entered into a management agreement to keep Hutcheson's emergency room open when that bankrupt hospital closed. Cornerstone Medical Center was formed as the first bricks-and-mortar facility owned by ApolloMD.
Jessica Long, who has been Cornerstone's president and CEO since day one, will continue in that post though now as an employee of CHI Memorial.
"I'm really proud of what we've accomplished as Cornerstone," Long said following the announcement."
Long said the management agreement with the one of the area's largest hospitals and with one of the nation's largest hospital networks — CHI, based in Colorado, has $23 billion in assets, annual operating revenues of $15.9 billion and about 90,000 employees (including roughly 4,300 physicians and advance practice clinicians — should be a boon to Northwest Georgia.
"This is another way to explore how we can best achieve the goals of ValorBridge to assure health care was provided in this community," she said. "This continues that mission. It is an evolutionary process."
Long said that "from the outside looking in" it is hard to realize how hard it has been to bring the hospital back to life. Entering into a management agreement can accelerate that process.
"This allows us the opportunity to deepen the synergy between CHI Memorial and Cornerstone," she said.
Both hospitals in this new partnership have served the tri-state region for more than three decades: Memorial opened its doors in January 1952 and Cornerstone was founded as Tri-County Hospital the following year.
Memorial was operated by the Sisters of Charity of Nazareth until joining Catholic Health Initiatives in 1997.
Tri-County's name was changed to Hutcheson Medical Center in 1985, something that continued until, facing financial collapse, it became Erlanger at Hutcheson in November 2011. After a few years, the hospital's board terminated its management agreement with Erlanger Medical Center, reverted to the Hutcheson name and sought bankruptcy protection.
Cornerstone's parent company, ValorBridge, acquired the Fort Oglethorpe campus in December 2015, completing its purchase in June 2016. Since the acquisition, Cornerstone has maintained an ER and a small number of hospital beds that are primarily used by patients from nearby Parkside nursing home.
What additional services Memorial's management deal will offer — and how soon — is unknown at present.
"We have a lot still to determine as to what we can and should do," Schumacher said. "We have been meeting the acute care needs at the Glenwood hospital — people migrated to Memorial — and this will create a chance to offer providers based on need and volume."
Part of the process now underway is assessing what is needed locally. The result might be similar in some ways to how CHI Memorial operates the former North Park Hospital and has offices for many of its specialists at that Hixson facility's adjacent medical office complex.
Schumacher said people are welcoming CHI Memorial's physicians and services and that he sees the hospital's role as a "vibrant ministry" that is part of an overall community.
"We want to meet the health care needs of the region," he said. "We intend to provide care and services close to patients' homes."
He said Memorial's cardiologists already are active at the former Hutcheson on the Parkway and a pediatric services will be brought to that area this fall. And all will work in concert with all CHI Memorial facilities and now with Cornerstone.
"This hospital is a special place to this community," Long said. "We intend for it to remain so for years and years to come."