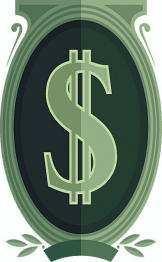 Editor's note: Walker County taxpayers are being asked to pay as much as a 7 mill lump sum, due this year, to Erlanger Health Systems to satisfy a court-ordered settlement. This article, published Nov. 8, 2014, details Walker County's use of tax revenue to support first Tri-County and then Hutcheson hospital over nearly six decades. At the time of publication, the Hospital Authority of Walker, Dade and Catoosa Counties was involved in a lawsuit with Erlanger Health System concerning repayment of loan guarantees made when Erlanger agreed to manage the hospital in Fort Oglethorpe.
Due to computer problems, Hutcheson hospital's financial report for September (2014) was unavailable for presentation during the monthly board meeting. And since the hospital's fiscal year runs from Oct. 1 through Sept. 30, those figures are needed to prepare the annual report. As soon as those September and annual financial reports are adopted, the Messenger will immediately post them online and put them in the following week's print edition. In the meantime, here are some financial figures dealing with the hospital's early years — and numbers don't lie.
Claims that tax revenue collected in Walker County today is being used to financially prop up Hutcheson Medical Center, though good for gossips and politicians trying to make hay, is fiction.
What is true is that local governments provided tremendous direct monetary support of the hospital during the last century, though not in the past decade and certainly not since a radical makeover of the hospital administration that occurred in the spring of 2011.
Hutcheson was founded as Tri-County Hospital in the early 1950s as a joint venture between Catoosa, Dade and Walker counties. Records show that in 1955 more than 10 percent of the county's general fund budget was earmarked for the hospital.
The tax levy for 1955 shows the school system collected 15 mills for countywide maintenance and 6 mills for bonds. The Lakeview and LaFayette school districts each collected an additional 4 mills. All other county government operations required a levy of 25 mills.
Those 25 mills funded a total operating budget of $264,005. Equal amounts of $28, 247 — 3 mills — each were earmarked for "expenses of court, sheriff, coroner, maintenance and support of prisoners," expenses of administration of government, for public welfare and for Tri-County Hospital.
Similar figures are found in the 1956 budget: Tri-County Hospital was allocated 4 mills of tax revenue, $39,761, which was the same amount earmarked for the road department.
That the hospital relied on taxpayer support is evidenced again and again in the county digest for budgets for the first decade of Tri-County's existence.
1957's total budget of $326,616 shows the hospital was allocated $30,583 — 9.36 percent — of property taxes raised that year for county government.
There was some variation from year to year: 3 mills went to the hospital in 1958, that amount increased to 4 mills annually from 1959 through 1962 then declined to 2 mills for 1963 and 1964.
Three mills of property tax revenue in 1965 and 1966 that were dedicated to TriCounty fell to 1.75 mills on the 1967 tax levy.
That 1967 allocation of $70,244 to TriCounty Hospital was about 15 percent of the county's overall budget of $441,536 for operating expenses.
Through 1969 the hospital received 1.75 mills annually of county property taxes.
Reports from 1970s show a high of 1.5 mills (in 1972) and a low of 0.88 mills (1977 and 1978) with a five-year stretch of 1 mill being dedicated to the hospital — all during a decade where the county's annual millage rate was between 8.5 and 11.5 mills. During that same time, the school's millage, collected in addition to the county government budget, varied from 13.75 to 23.25 mills annually.
In 1980 the county earmarked 0.898 mills to providing indigent care and an additional 1.101 mills to contract ambulance service from Hutcheson hospital.
Walker County's 2016 property tax rate was 24.469 mills for its unincorporated areas. Of that amount, 7.838 mills was collected for the county's general fund while more than double that amount — 16.631 mills — is collected to run Walker's school system.
In addition to taxation for funding its schools and general operations, state law allows the county to collect up to 7 mills annually to provide health care services to indigent residents and others entitled to hospital care.
Walker County millage rate history
unincorporated/incorporated
2017: 9.838/13.129
2016: 7.838/10.940
2015: 8.592/11.485
2014: 7.725/10.357
2013: 4.705/7.195
2012: 4.835/7.195
The Hutcheson Medical Center exited the ambulance business in 2008. Ambulance duties were assumed by Walker County Emergency Services, by Angel Emergency Medical Services in Catoosa County and by Lifeguard Ambulance Service in Dade County.
The recently adopted Walker County budget for 2015 shows no direct support of the hospital.
Following the hospital's near financial collapse in 2011, Walker and Catoosa taxpayers guaranteed lines of credit totaling about $20.5 million that the hospital used to support its day-to-day operations. Those guarantees allowed the hospital to secure loans/lines of credit at more favorable rates, something that is possible because creditors are willing to loan money to any entity that has the ability to repay loans with tax revenue.
Update: After a lawsuit that went on for several years in U.S. District Court, a federal judge ruled in Erlanger's favor and ordered Catoosa and Walker counties to make good on their guarantees.
Catoosa's legal wrangling with Erlanger hospital over repayment of $10 million, its share of the loan guarantee, ended in June 2016, when the county's five-member Board of Commissioners agreed to pay the Chattanooga-based hospital $6.25 million to settle the matter out of court. That payment was made from Catoosa's cash reserves.
Walker County, having no cash reserves, is faced with the prospect of either assessing taxpayers to raise the amount demanded by Erlanger, or to continue the matter before a jury.