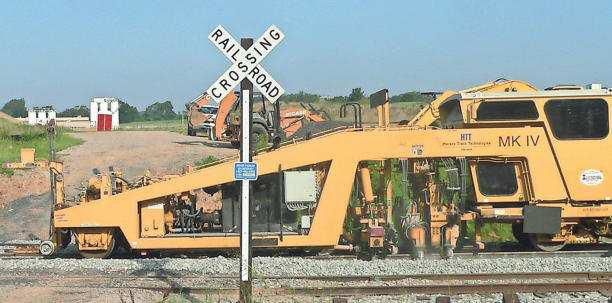 As it strives to attract businesses and industries, the Walker County Development Authority's efforts expand on the real estates agent's mantra of "location, location, location."
That is why the WCDA board of directors recently approved a new way of promoting the county to businesses looking to set up shop or, for those already here, to expand their presence.
The county's commercial appeal is well known to locals.
Being minutes from Chattanooga and nearly equidistant from the region's economic powerhouses of Atlanta, Birmingham and Nashville is just one of the Authority's marketing tools.
An ability to provide abundant water, competitively priced energy utilities, proximity to transportation — rail, barge, air and highway — these are pluses.
So too are states and local governments willing to offer incentive packages that can include tax abatements, infrastructure upgrades and a willingness to act as go-betweens when dealing with regulators.
State Sen. Jeff Mullis and County Commissioner Shannon Whitfield are fond of pointing out that Georgia is universally considered among the best for business and workforce training in the nation.
To help promote its business friendly atmosphere, the WCDA has shifted from a static list of business-ready sites to one that is linked to Google maps and allows searchability by entering quantitative data. Searches can focus on a number of site selection requirements such as information about labor, land, population and infrastructure.
Using GIS Webtech's services will be less costly while at the same time improving the area's marketability.
But equally important in attracting new companies is highlighting the quality of life available in and around the 450 square miles that make up Walker County.
Ready access to university and college degree programs, having community colleges that willingly partner with local high schools and Georgia Work Ready Certificate programs are all valuable tools when attracting industry.
The county's newest industrial park has one major tenant, Audia Plastics, but WCDA Executive Director Robert Wardlaw says it is not unusual to have inquiries from others that are considering the area. In fact, Wardlaw said there were "tow surprise visits" during the Fourth of July week.
At the same time, programs such as the Chamber of Commerce working in tandem with county and municipal governments to showcase Walker Rocks present the county's natural beauty and recreational opportunities to the world.
"We have more than 2,200 followers on social media," Wardlaw said during the most recent WCDA board meeting. "We have 45 countries that (have seen) the site and 10 countries that are following on Facebook."