• After being diagnosed with diabetes almost 24 years ago, she began her journey back to health.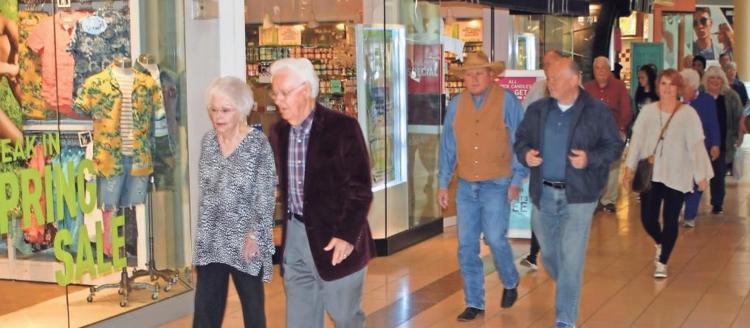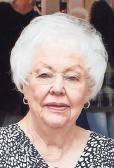 The sound of cheers and applause echoed from the Belk end of Mount Berry Mall on Saturday morning as Gaynell Tucker, 88, completed her 15,000th mile of walking since being diagnosed with diabetes in 1995. Close to two dozen family and friends met Tucker and her husband, the Rev. Max Tucker, at the mall Saturday to walk a little over a mile before staging their celebration in the food court.
Gaynell said that after she was diagnosed with diabetes almost 24 years ago, "I was devastated." Her doctor sent her to a special treatment center to learn more about the disease.
"I learned that walking would do wonders to help control diabetes," Gaynell said. "I started my walking routine immediately."
Her physician originally prescribed GLYNASE PresTab for Tucker, a sulfonylurea, but within a month of starting her daily walking routine she was able to stop taking the medication.
Tucker started out in her neighborhood walking a mile a day, and in less than a year had worked her way up to 3 miles a day.
"I walked outside on most days, or inside when it was raining," she explained.
It was not unusual for her husband to walk with her, but during Saturday' s benchmark walk at the mall, the preacher confessed with a laugh that he had probably only walked a third of the distance his wife had logged.
Gaynell said that over the years there have been times that she was unable to make her daily walk.
There was a bout with breast cancer that required surgery, there were deaths in the family and other events that often interfered with her routine, to the point that she is back taking metformin and glimepiride, but she has never fully quit her walking.
Controlling high blood sugar helps prevent kidney damage, blindness and nerve problems, and stimulates the proper flow of blood throughout the body. Appropriate control of diabetes may also lessen the risk of a heart attack or stroke.
Over the years she has managed to lose more than 60 pounds.
"I have been able to keep my blood sugar low enough to avoid having to take insulin," Gaynell said.
Saturday morning, Gaynell said the reading on her glucometer indicated that her hemoglobin A1C, a long-term measure of her blood sugars, was 6.5, which is right at the low end for a person diagnosed with Type 2 diabetes. Tucker is in her 76th booklet in which she has faithfully kept up with the blood sugar counts on a daily basis.
"I continue to take my medication, keep my weight down and watch my diet. By the help of God, I will keep on walking," she said.