• The man pleads guilty to killing his boyfriend.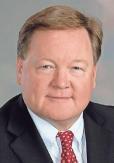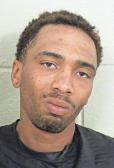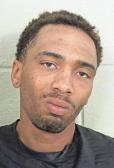 "These decisions are the hardest to make," Judge Billy Sparks said to Demonte Tywon Penn, who plead guilty Wednesday evening to malice murder of his boyfriend along with possessing a firearm during the commission of a crime.
Sparks had listened to the state's case against Penn, along with comments from family members, defense attorney Sean Lowe and Penn himself. The judge was weighing whether or not to sentence the 27-year-old man to life in prison with the chance of parole.
"No matter what decision I make, I will lose sleep over it," he said.
Sparks said he was satisfied that the killing of 25-yearold Martez Harris was an act that could not be redeemed and sentenced Penn to life in prison without the chance of parole for malice murder and a consecutive five-year sentence for possessing a firearm during a crime.
Before Sparks handed down the sentence, Assistant District Attorney Kevin Salmon walked the court through the state's case and outlined some of the facts of the crime.
On May 23, 2018, Penn went to visit Harris who was living at his aunt's apartment on Tamassee Lane behind the West Rome Walmart.
Penn went there to confront Harris about the nature of their relationship, with Penn accusing Harris of not being faithful to him. The two had an on again off again relationship, with prosecution saying Penn was hoping Harris would come out with him and was hurt when he did not.
Prosecutors said Penn planned to kill Harris and then himself when he went to Tamassee Lane, based on letters and videos Penn told police he made before the events of May 23.
"I cannot allow him to do this to anyone else," and "I hope and pray you get everything that is coming to you," along with profane language, were in both the letters and videos made by Penn. The first letter was addressed to the family of Harris and apologized to the victim's 4-year-old daughter for taking her father away. The second letter was to Penn's family, where he told them he wanted to die with the man he loved.
During the argument between the two men, Penn pulled out his gun, which Lowe later pointed out he had a license for, and tried to get Harris to go for a ride with him. Harris refused and, according to Penn, pulled a knife from the kitchen although the prosecution disputed that detail. Penn fired shots in the apartment which scarred the door frame of the apartment.
Salmon said witnesses in the apartment complex saw Harris run down Tamassee Lane screaming for help with Penn chasing him holding his gun. The two went down a trail which leads to the parking lot of the West Rome Walmart where Penn fatally shot Harris in the back.
"I'm at Walmart, I just killed my boyfriend," a recording of Penn's 911 call said.
Lowe said Penn's actions were done out of overwhelming emotion, things got dark and black and then he realized he was in the woods and Harris was dead. Penn worked as a security guard and regularly carried a firearm, he added. Penn called 911 himself, surrendered to police and cooperated with the investigation, Lowe told the court.
Lowe asked Sparks for a life sentence with a chance of parole. This would have allowed Penn the opportunity to apply for parole in 30 years, and he could have been released from prison on parole around the age of 60.
Penn's mother, Sharice Nelms, told the court her son had been strung along and abused by Harris. "Didn't make what he did right," she said of her son. "They lost their baby. I'm losing mine, too."
Rossunda Kennedy, aunt to Harris and owner of the apartment where the argument began, said the doorframe of her apartment still has a scar from the gun that killed her nephew and it is a daily reminder of what happened. She said Harris had a 4-year-old who doesn't understand why her daddy is gone. Statements from Harris' mother and sister were also read for the court.
Penn was the last one to speak and said the shooting was not supposed to happen.
"It was an argument that went wrong," he said. "I need him to come back to me, come back to his family."
Penn said he wants things to go back to normal but knows things never will. He told Sparks he was not a killer and sorry he could not change anything, but he did not know what else to say.
Wednesday was coincidentally Harris' birthday. He would have been 26.