Simple speech leads to donation of 10,000 more meals for United Way's Floyd Fights Hunger effort slated for Oct. 26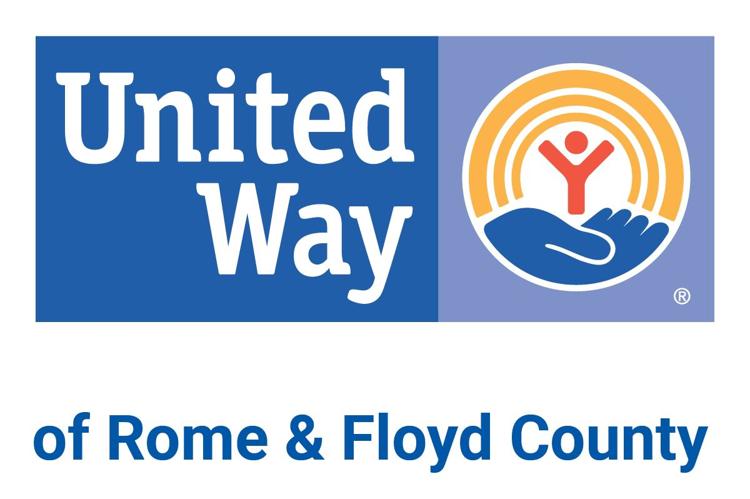 What do you get when you mix instant communication with instant action on instant meals? Instant results.
Johnson Elementary fourth-grader Audrey Mitchell never imagined a speech she gave when running to be student council representative at her school would lead to the donation of 10,000 more meals to feed the hungry in Rome and Floyd County.
But that's exactly what happened when her mother, United Way's Community Events Committee Chair Kelsey Mitchell, posted a video on her own Facebook page August 21, announcing her daughter had won her election and included the contents of that speech.
"Another idea I have is I would like to have the school to participate in the Floyd Fights Hunger," Audrey said in her speech. "Floyd Fights Hunger is where you pack meals and raise money for the people who don't have any food."
The video was seen by Steve Popper, the owner of Meals of Hope, who already had supplied 50,000 just-add-water meals through his nonprofit for this year's Floyd Fights Hunger event put on by United Way of Rome/Floyd County Oct. 26 at Rome High School.
Within 24 hours of Popper seeing Mitchell's post, he had committed to supplying an additional 10,000 instant meals that will be packed up by more than 150 volunteers between 10 a.m. and noon the day of the event.
The meals will be distributed to folks in need through Journey Food Pantry, Salvation Army Rome and Action Ministries Rome.
"Our mission is to alleviate hunger, but a key point of what we do is give people the opportunity to learn about volunteerism and give back," Popper said in a United Way press release. "The fact that Audrey has learned to serve others at such a young age is a real tribute to her and her parents. We want to give her the opportunity to bring this to her fellow students so they learn that giving back can be fun and can also impact their community."
Audrey, 9, said Friday she screamed when she heard Popper had donated so many more meals to the effort because of her speech.
"I was really excited," she said.
Mitchell explained that her daughter had participated in similar efforts for the hungry when they lived in Maples, Florida, and her Rotary club packed one million meals on Christmas Eve over the course of a weekend.
"We had thousands and thousands of people helping," Mitchell said. "Audrey and I did that for about six years. She's always liked it."
After meeting her husband through Rotary relief efforts for Hurricane Irma victims less than two years ago that also involved Keller Williams Realty volunteers, it only made sense to bring the same program to Floyd County. Both Mitchell and her husband work for Keller Williams locally and the company is one of six sponsors for this Second Annual Floyd Fights Hunger event.
Rome Rotary, Hardy Realty, MSP Attorneys, Profile Custom Extrusion and Floyd Medical Center are the other sponsors. Sponsor levels run from $1,000 to $6,000, Mitchell said.
She said they so far have 100 volunteers to help pack the 60,000 meals, but are hoping for at least 200 for the two-hour effort.
"The more people we have, the less time it will take us," Mitchell said of the meals designed for the American palate that include added vitamins, minerals and proteins to supplement an unbalanced diet. "We packed 52,740 meals last year — nearly 3,000 more than our set goal, and we had a great time. We are so excited to bring this event back to unite our neighbors and friends to make a difference in Rome and Floyd County."
Those wishing to become involved can find information on the United Way of Rome & Floyd County's Facebook page or by calling Kelsey Mitchell at 239-776-1699.