• The commission will likely ask a citizens committee to put together a plan for a transportation sales tax.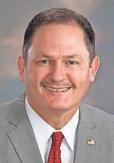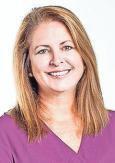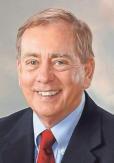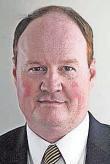 Floyd County commissioners agreed Wednesday to move forward with plans to call a TSPLOST vote this year.
A transportation special purpose local option sales tax for individual counties has been allowed under state law since July 2017. Only communities that already impose a regular SPLOST may add a TSPLOST.
"Let the voters decide," Commission Chair Scotty Hancock said, following a lengthy discussion at the board's planning retreat held at the training room of FM Global Emergency Response Consultants in Coosa.
The issue is expected to be presented to members of the SPLOST Citizen Advisory Committees tonight, as part of an update on projects in the 2013 and 2017 packages.
The public meeting is set for 5:30 p.m. at the new RomeFloyd County Recycling Center, 412 Lavender Drive.
"We should use a SPLOST committee for this. They rep resent the voters," County Manager Jamie McCord said.
There are a lot of details to work through, but Assistant County Manager Gary Burkhalter said they have until October to officially call for the vote.
The county's parameters appear to mirror the standards Rome city commissioners backed during their informal discussion earlier this month: The TSPLOST would be for a short period and for a specific set of projects.
"It would have to be for something everyone would get behind," Commissioner Allison Watters said.
Commissioner Wright Bagby suggested widening the Turner McCall bridge over the Etowah River as a universal project. Georgia Department of Transportation engineers drew up conceptual plans last year — ranging in cost from about $13 million to $22 million, but no funding is on the horizon.
Another option a majority of the board seemed to support was a major paving and bridge upgrade initiative around the county. McCord said there are at least 12 bridges that need to be rehabilitated or replaced.
"Nobody pays attention to bridges," he said. "You drive over it and if it doesn't fail, you say it's a good bridge. That's not the case."
Also the county used to resurface about 40 to 50 miles of road each year, before the Great Recession. Public Works Director Michael Skeen has said that kept them on a 17-year paving cycle. Since 2008, the average dropped to 14 or 15 miles a year, which means roads are slated to be repaved every 49 years.
"When the economy tanked, one of the first things we did was stop paving," Hancock said. "I'd like to see us just get caught up."
Tonight's meeting will be the first opportunity for Floyd County officials to talk with Rome city officials about the plan. Cave Spring officials also would be involved in the county-wide package and vote.
Hancock said he is recommending a vote this year so it won't hurt chances of extending the current SPLOST and ELOST before they expire in March 2024.