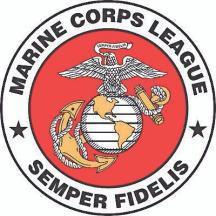 When Rome's Marine Reserve unit closed down its Shorter Avenue armory in November of 2009, that didn't mean the city's rich connection to the Corps had come to an end.
Since June of 1999, the local chapter of the Jake Puryear Marine Corps League detachment has served area Marines, veterans and others associated with the Corps. Members gathered Saturday to mark the detachment's 20th anniversary.
"We had some of the founding members who started the detachment there," said current commandant Tom Beavers, who is in the middle of his second term.
Originally there weren't enough members to originate a new MCL detachment, but an officer at the armory had a quick fix for that.
"The commanding officer of the USMC Reserve unit in Rome got his Marines to sign up so they could start the detachment," said Beavers.
The four original organizers of Detachment 1020 were James Meeks, Brady Drummond, Marion Harrell and Johnny Davis. Beavers says the current roll of members is over 100.
These days Detachment 1020, as it's known numerically, meets the second Saturday of each month at the Rome-Floyd County Library at 9 a.m.
It isn't just about meeting and swapping stories, however. Members of 1020 not only try and preserve the area's USMC connection, but also serve the community in many ways.
"We help support two Young Marine detachments, and a lot of other thing," said Beavers. "The Etowah and Greater Rome YM's are open to students ages 8 to 18. We've got a former member at West Point now."
The detachment also has several scholarship programs, provides family members of local deceased Marines with fallen Marine certificates, and, of course, helps fill the Toys for Tots gap left by the departure of the reserve unit 10 years ago.
Rome's Marine Corps League is named after a well-known recruiter for the area back in second world war.