• Now that it is past Crossover Day, lawmakers have less than four weeks left to pass their legislation.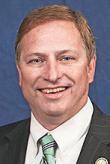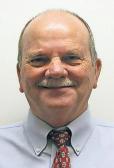 Legislation that would make it easier to know what prescription medicine is covered under your health insurance is pending in the Georgia General Assembly.
With less than a month to go before the 2019 session ends on April 2, local law makers are focused on getting final passage for their bills that made the Crossover Day cut. Thursday was the deadline for bills to pass at least one chamber.
Sen. Chuck Hufstetler, R-Rome, was the lead sponsor on eight bills and all but one is in the House. His SB 195 — the Prescription Drug Benefits Freedom of Information and Consumer Protection Act — passed the Senate on Crossover Day, 56 to 0, and is assigned to the House Insurance Committee for review.
The bill would require insurers to post online a searchable database of prescription drugs that clearly spells out if the medication is covered and if there are any prior authorizations required. A standardized and simplified prior-authorization form would be created, and insurers would have four days to respond to a request.
Hufstetler also is the sponsor of SB 56, the lone piece of legislation attempting to address so-called surprise medical bills for emergency out-of-network care. It's also in the House Insurance Committee.
He's also shepherding several other bills through that chamber, including one aimed at getting a better picture of online retail sales in the state.
Credit card companies and other entities like PayPal and Amazon that process payments for retailers already must file 1099-K forms with the IRS reporting the transactions. Under his SB 183, they also must file the 1099-K electronically with the Georgia revenue commissioner. It's assigned to the House Ways & Means Committee.
Also assigned to that House committee are his SB 128, which would penalize employers who don't provide timely W-2 statements of income taxes withheld, and SB 127, which would require all gas retailers to submit their motor fuel tax reports to the Georgia Department of Revenue electronically.
Hufstetler also sponsored two bills dealing with the state's retirement systems, along with SB 91, which would accept the national Commission on Dental Accreditation ruling on private dental schools.
His SB 55 sets up a method for retirees to purchase a supplemental lifetime annuity and is assigned to the House Retirement Committee. His SB 129 lets state employees under the Regents Retirement Plan switch to the Teachers Retirement System of Georgia. Retirement bills operate on a different schedule and take two years to pass.
Here's a look at what Floyd County's House delegates have on the table:
Rep. Katie Dempsey's signature legislation this year is HB 197, which would establish the Georgia Data Analytic Center.
The Rome Republican is working with Gov. Brian Kemp's office to merge information about government social services from various agencies into a centralized system. She said the data could be tapped by policy-makers and other entities to determine the most effective and cost-efficient solutions to problems such as the opioid crisis.
Dempsey also has two bills on treatments for obesity and a housekeeping measure dealing with state law on foster care pending action in the Senate. Her HB 578, which would have expanded background checks on interns, volunteers or students in the Georgia Department of Human Services, did not make it out of committee review.
Rep. Eddie Lumsden, R-Armuchee, has three bills pending in the Senate.
His HB 33 would extend the time an active duty service member has to renew a Georgia gun carry permit while serving out of country. HB 279 would let certified officers with the Georgia Department of Revenue use their vehicles for approved off-duty security jobs, and HB 387 provides a mechanism for nonprofit volunteer fire departments to recover the cost of responding to fires at property owned by nonsubscribers.
Freshman Rep. Mitchell Scoggins, R-Cartersville, passed his first bill through the House last week. HB 257, which updates regulations governing the Council of Magistrate Judges, is assigned to the Senate Special Judiciary Committee.