Looking at the Floyd Healthcare merger: Competition and local control, an analysis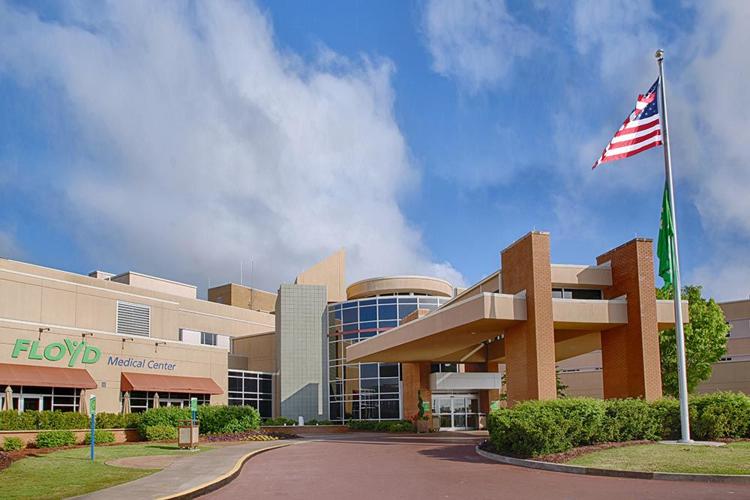 Competition and a nationwide trend toward hospital system mergers as massive medical conglomerates vie for buying power has led to a merger proposal between Floyd Healthcare Management and North Carolina-based Atrium Health.
That competition can best be illustrated by the state-regulated certificate of need battles between our two local hospitals.
In the past year Redmond Regional Medical Center has been approved by the state to step into the ring to provide labor and delivery services — an area in which Floyd Medical Center has been the sole local provider for some years.
Redmond's proposal calls for the development of a $21.8 million unit with nine labor, delivery, recovery and postpartum rooms, one cesarean section room and a seven-bassinet holding nursery with one isolation bassinet.
However, Redmond's obstetrics request has been the subject of an ongoing legal battle since its approval.
Also in the past year, the state denied FMC's request to provide open heart surgery services — a service provided solely by Redmond. Floyd Healthcare Management filed an appeal, docketed on Oct. 28, with the Georgia Court of Appeals. The calendar date for that appeal to be heard is in February.
What happens with that remains to be seen.
Nationally local
Our other local hospital Redmond Regional Medical Center is already part of a national healthcare system, HCA Healthcare — a Fortune 500 company that has billions of dollars of assets. HCA hospital locations span across the country.
More locally, the health system owns Cartersville Medical Center, Eastside Medical Center in Snellville, Coliseum Medical Centers in Macon, Memorial Health Medical Center in Savannah, Doctors Hospital of Augusta as well as numerous others.
In Tennessee, where HCA originated, the hospital system owns facilities in Chattanooga — several facilities including Parkridge Medical Center — and the TriStar system in Nashville.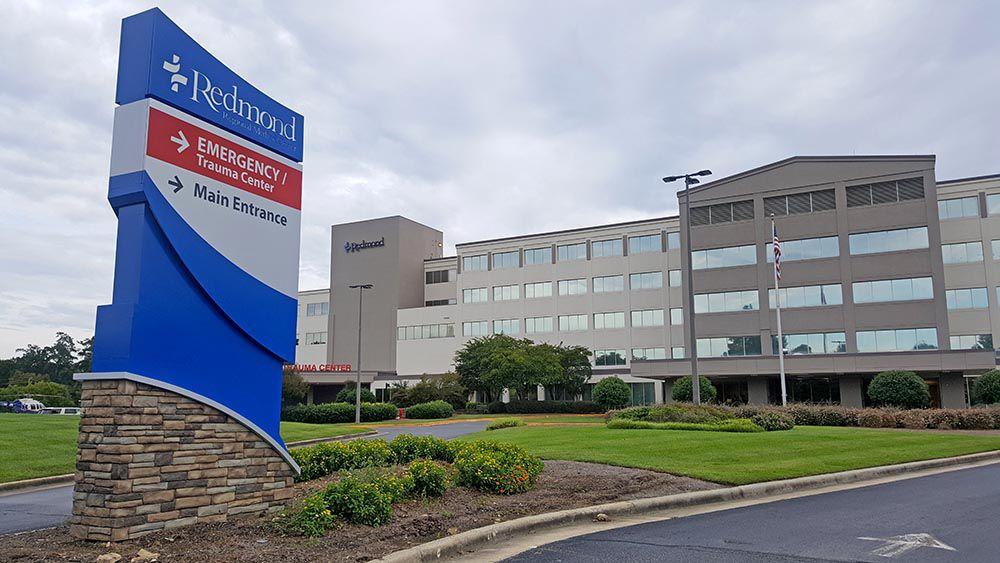 Comparatively, Atrium has a network of nearly 40 hospitals and 900 service delivery locations in North Carolina, South Carolina and Georgia.
According to recent reports on mergers nationwide by consulting firms Kaufman Hall and Deloitte, healthcare mergers and acquisitions have continued to focus on what they term as "strategic growth."
Hospitals are seeking out partners who bring strong operational capabilities or innovative clinical models to their markets, the report stated.
At this point there's no reason to expect that Floyd Medical Center would be any different than Redmond — a locally operated hospital that's part of a much larger network.
Additionally as part of the deal Atrium has agreed to invest a total of $80 million in cash at the close of the deal to the Floyd Healthcare Foundation, which supports health related programs in our community. FMC officials have said interest from that $80 million will be used to address health needs related to indigent care and social issues in the region.
Board members and more specifically Floyd Healthcare Management attorney Tommy Manning described the deal as one which allots a large amount of local participation and control when the proposed deal was announced.
At part of the published aspects of the deal Atrium will get two seats at the local table — the other 18 or so are hometown folks. It's not been discussed publicly whether or not the number of seats on that board will expand to fit the new members. Also as part of the deal Floyd Healthcare Management gets a seat on Atrium's board.
Local deals
So where does that leave Harbin Clinic?
Good question, and the answer at this point hasn't been specifically addressed openly.
Floyd Medical Center President Kurt Stuenkel at the announcement of the proposed deal with Atrium last week said all of the executive, physician and employment contracts at Floyd Medical Center will be honored once the deal is completed.
Both Floyd and Redmond contract the services of Harbin doctors. From orthopedics to sports medicine to open heart surgery to obstetrics the privately owned physician group has a lot of influence in this area.
Of late, if you take billboards and advertisements as a test the physician group has been focusing its growth southward into Cartersville.
It's also invested a good bit of capital into a two-floor, 40,900-square-foot pediatrics building on Redmond Road — near other buildings housing Harbin practices and across from Redmond Regional Medical Center.
Currently, Harbin Clinic's obstetrics and pediatric doctors are housed at the 330 Physicians Center on the Floyd Medical Center Campus as well as another location on North Fifth Avenue.
But when Harbin's new building is populated and their pediatrics operations in Rome are consolidated in one place, it will be right across the road from Redmond's new obstetrics wing.