• Also, the city's sewer department is dealing with riverbank erosion issues.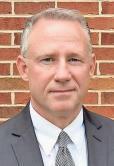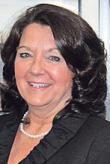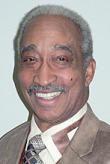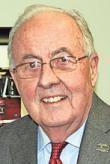 The city of Rome is moving to establish a leak protection program — a kind of insurance for water customers who may not know they have a line problem until they get an astronomical bill.
Water and Sewer Director Mike Hackett said Thursday the agency deals with several hundred cases a year, with adjustments averaging $250 to $500.
"Anything past the meter is the property owner's responsibility," he noted.
Cave Spring has a leak protection program that, for the cost of $2 a month, covers customers' water bills of up to $500 over a period of two months that are due to breaks in their line.
Cedartown's program is $3 a month and provides coverage of up to $750 a year.
Hackett's proposal would add $1.65 a month to customers' bills to cover two claims a year of up to $1,000 each.
He said it's aimed at the common issue of a customer with a high bill who fixes a leak but sees on the next bill that there was more than one trouble-spot.
"It's usually a case where they should have replaced the whole service line ... but, there you go. Covered," he told members of the city's Water and Sewer Committee.
The plan is to put the leak protection charge on every customer's bill but allow people to opt out if they choose. Hackett said studies show there's about a 96% participation rate across the country in areas that offer the program.
Commissioner Evie McNiece chairs the committee, which includes Commissioners Milton Slack and Bill Irmscher along with senior staffers. They're reviewing the proposed ordinance with an eye to making a recommendation to the full City Commission in June.
Also on Thursday, Hackett briefed the committee on flooding and erosion issues that are affecting the city's sewer system.
Heavy rains in the past year heightened a cycle of rising and falling river levels that create fissures in the river banks and lead to landslides. Hackett said several sewer lines and lift stations are at risk.
"Over time, rivers move ... especially when we're dealing with this level of flooding," he said.
A scheduled redesign of the Etowah lift station will include rerouting some of the sewer line along the river, and will likely add $1 million to the estimated $5 million project. The project is in the engineering phase.
"It used to be a stable riverbank. Now it's not ... but it's a 50-year-old underground (lift) station so it needs to be replaced anyway," Hackett said.
Erosion of the banks of the Coosa River also is creating problems, concentrated for now on a section of sewer on Horseleg Creek Road right off Shorter Avenue.
Assistant Director John Boyd said the sewer line needs to be shifted and he's already gotten easements from the five property owners that will be affected.
"They all understood the situation and were willing to do what was needed to get it done," Boyd told the committee.
The engineering plans are undergoing a final review before a call for bids is issued. Boyd said construction is expected to start this summer. Some landscaping will have to be replaced, he noted, and there's a section of rock to dig through that will add to the price.
The plans cost $91,900 and the department — which is funded by customers, not taxpayers — has budgeted $600,000 for the work this year. Boyd said there would be at least one more phase to the project.
Officials contacted the U.S. Army Corps of Engineers about stabilizing the riverbank, but Boyd said it's not feasible. There is no funding available to combat what the Corps views as natural changes, he said, and anything the city did on its own would become its responsibility to maintain.